NEW HOLLAND, Pa. — The summer heat has set in, which means tobacco growers will be spending a lot of time in their fields in the coming weeks.
Don't let exposure to the crop sicken you or your workers.
Green tobacco sickness can occur when people come in contact with tobacco leaves — usually when the leaves are wet or the people themselves are wet with sweat.
"It's basically nicotine poisoning," said Elaine Dailey of the Occupational Safety and Health Administration, or OSHA.
Dailey spoke at a farm safety meeting for tobacco growers on Tuesday at Garden Spot Fire Rescue.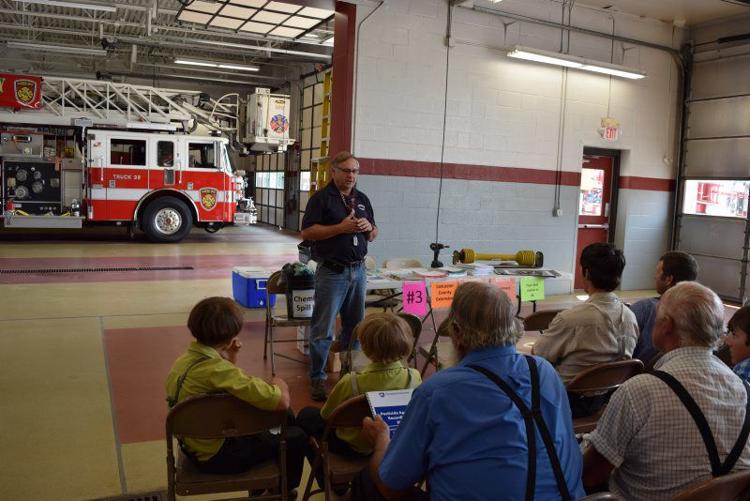 Symptoms of green tobacco sickness include weakness, nausea, vomiting (which can lead to dehydration), dizziness, headaches, cramps, itching, a rash, trouble eating and difficulty sleeping.
New workers and children are at elevated risk because they haven't been exposed to tobacco before and may not know what the disease is.
To prevent the disease, wear a long-sleeved shirt, pants and closed-toe shoes. Rubber gloves are also a good idea.
In short, cover up so you don't come in direct contact with the tobacco leaves.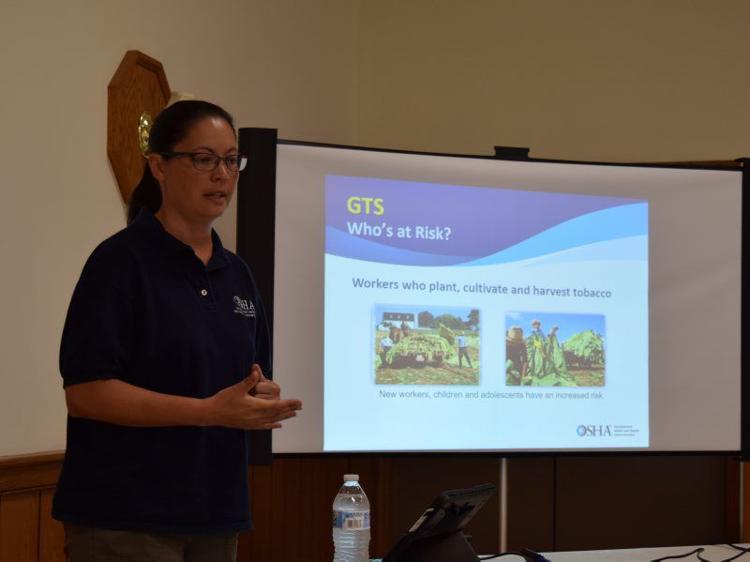 Bring a change of clothes to put on if you get soaked with sweat, and avoid harvesting just after rain.
Also, make sure to wash your hands and drink plenty of water.
Some of the symptoms are similar to those for heat illness and pesticide exposure, so if you need to be treated for possible green tobacco sickness, inform medical staff that you have been working with the crop, Dailey said.
Of course, heat illness can also be a serious concern this time of year.
Heat stroke, the most serious manifestation, can be fatal. Symptoms include confusion, fainting, seizure and very high body temperature.
People who are this sick need medical attention. While waiting for help to arrive, put the person in a shady area, use fans or cold packs if available, wet the person with water, let the person sip a drink, and loosen their clothing.
Long sleeves and pants are good for preventing green tobacco sickness and sunburn, but they also restrict the body's ability to cool off, Dailey said.
A slightly less serious sickness — heat exhaustion — involves headaches, dizziness, weakness and thirst. Put the person in the shade and call 911 if the person does not improve within an hour.
While an air-conditioned environment might not be available in the field, farmers can provide a canopy or tent to give their workers some relief from the heat.
To prevent heat illness, drink every 15 minutes, even if you don't feel parched.
"If you get to the point where you're outside and you're thirsty, you're already starting to suffer the effects of heat illness," Dailey said.
New workers may need to get acclimated to the heat. Instead of starting the person with a full day of strenuous work, give the person a shorter workday or assign part of the day to a less grueling task.
Workers should look out for each other too. One person may not notice that he has stopped sweating or is getting clammy, but his neighbor might, Dailey said.
Have a plan for aiding someone who is suffering from the heat.
Make sure workers know they can report feeling ill, and if you have to call 911, know how to direct first responders to your field.
"You may be working way off the beaten path," Dailey said.
Safety is a particular concern when the workers are children.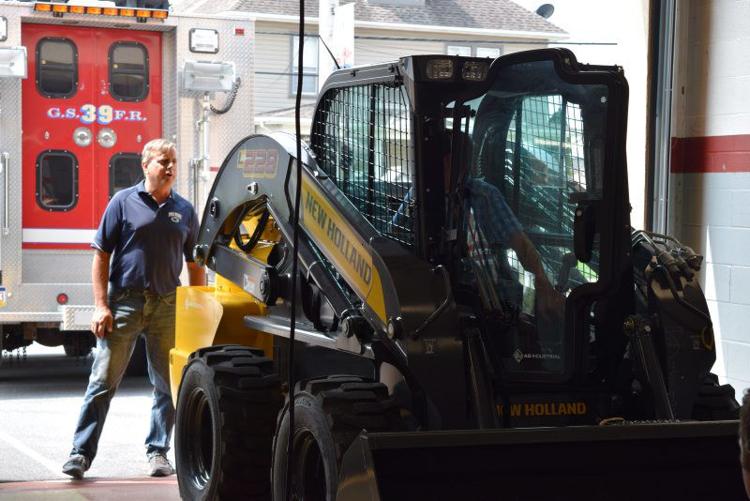 Youths of any age may do any job at any time on their parents' farm, but there are restrictions on the jobs children under 16 can do on anyone else's farm, said Luis Nieves, who works for the U.S. Labor Department's Wage and Hour Division.
For example, youths ages 14 and 15 may work outside school hours in jobs that aren't listed as hazardous.
That means no driving a tractor with a power take-off over 20 horsepower, no working with balers or combines, and no being in the same pen with a bull.
Children ages 12 and 13 can't work in hazardous jobs either, and they can only work if the farm also employs their parents or if they have written parental permission.
In any case, Nieves said, parents should teach their children how to do the job correctly and safely so the children have less risk of injury later.
"We want our young children to eventually become productive citizens," he said.
Even on their parents' farm, therefore, children probably shouldn't be driving a skidloader.
These handy machines offer too many ways to accidentally pinch limbs and run people over, and children may not know how to respond in an emergency, said Jeff Stoltzfus, a Penn State Extension educator.
Skidloaders are vulnerable to tipping when the bucket is overloaded and raised. With their narrow wheel base, they also don't do well on uneven surfaces.
Perhaps the biggest danger to bystanders is standing in a skidloader's big blind spots in the back. Children, and even adults, can easily go unnoticed before it's too late.
"You're like a dog with one of those cones on," Stoltzfus said.
For the same reason, when he visits a farm, Stoltzfus tries to park in a place where he won't have to back up to leave.
"With little kids, you just never know," he said.
If you need to get the attention of a skidloader driver, always approach from the front and stand at a distance.
Never approach from the back or sides, Stoltzfus said.