NESCOPECK, Pa. — As a hunter with bird dogs, Jeremy Chapin felt limited.
He loved to be outdoors with his dogs pursuing pheasants, but his time was restricted by the season lengths put in place by the Pennsylvania Game Commission. Even when it came to simply training his dogs, he still had to abide by the dates established by state regulations.
One day, while hunting pheasants on a private preserve, which is allowed to set its own season, Chapin came up with an idea.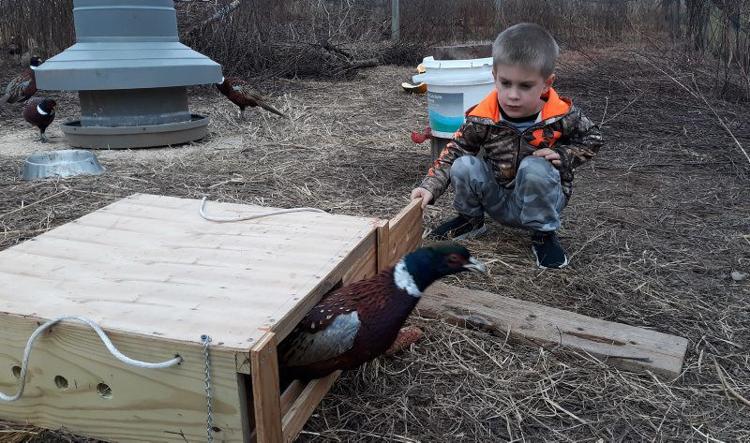 Why not run a pheasant preserve on his family's 300-acre farm in Luzerne County?
Chapin's farm was full of corn and soybean fields, hedgrerows and creek bottoms, making it perfect for pheasant habitat. All he needed were birds and hunters.
In 2003, he decided to give the pheasant-hunting venture a chance, and bought birds to release on the farm. He modified an old chicken coop to house the pheasants he purchased, until they were stocked. And, for the first two years, the hunts were limited to family and friends.
It worked well, and in 2005, Chapin decided to expand the business, which is named Faith's Pheasant Preserve, and open the farm up to other hunters.
"I drove around to state game lands' parking lots on the first day of small game season and put fliers on the cars. And I did a couple of sportsmen's shows and I got a pretty good response," Chapin said. "That's when we decided to take more of a business approach."
While the customer base was apparent, Chapin needed to get his father and grandfather on board, particularly with changing some of the farming practices on parts of the farm to make things more conducive for pheasant hunting. They all agreed to work together on it, and the changes included planting cover crops earlier so the stands would be higher through the fall hunting season. In addition, they allowed portions of hedgerows and steeper hillsides to grow unabated as well as holding off on chopping corn stubble and letting it stand through the winter to provide cover.
Their harvest dates were also changed a bit.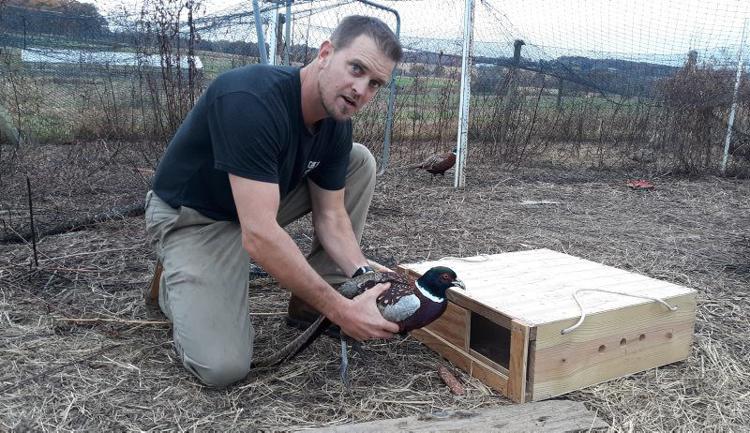 "Even if the corn isn't 100 percent ready, they'll combine the fields in the hunting area first so people can hunt the stubble. These things might not be ideal, modern farming practices, but it sure provides great cover for the pheasant hunts," Chapin said. "These are fair-chase hunts, and the birds have a lot of habitat here."
And, when it comes to profitability, Chapin said much of the land used in his business isn't highly productive from an agricultural perspective, so the hunts can generate more revenue from those acres than if they were intensively farmed.
Still, Chapin said the hunts are actually a side business, right now, and not a primary income source. He also works off the farm as a teacher, so the size of the business has been kept manageable. Most of the hunts are held on weekends, but family members also are around on mid-week days to release birds for hunters who book weekday hunts when Chapin is at work.
"We don't depend on this income to pay bills, and because of that we can keep it simple and hunter-friendly," Chapin said.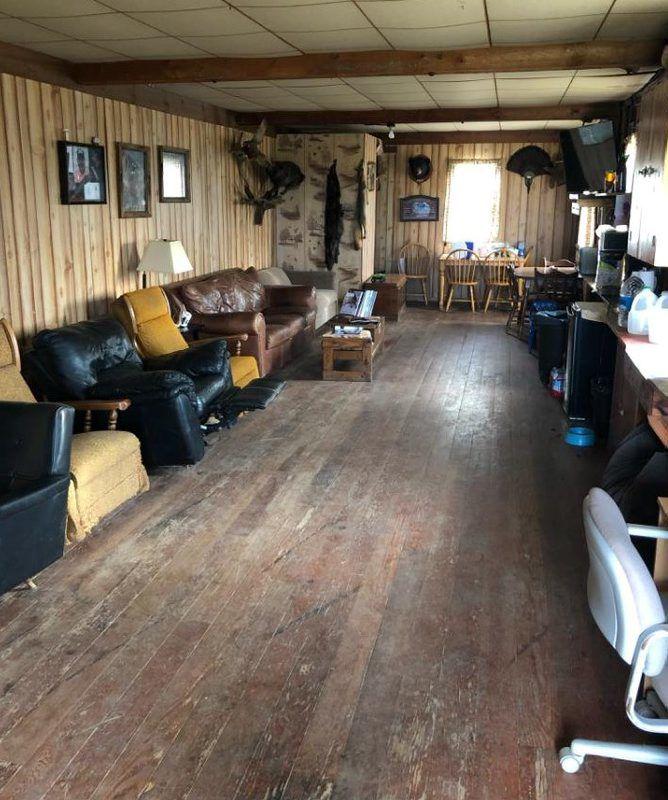 But, like farming, there are plenty of risks.
Chapin purchases between 1,500 and 2,000 pheasants and chukars each year for the hunts. The birds cost an average of $23.50 per pheasant, and $16 per chukar, and he keeps them in an expansive pen constructed on the farm. The hunting season at the preserve runs from September to the end of April, but if winter weather prevents hunters from hitting the fields at any time, then Chapin loses money.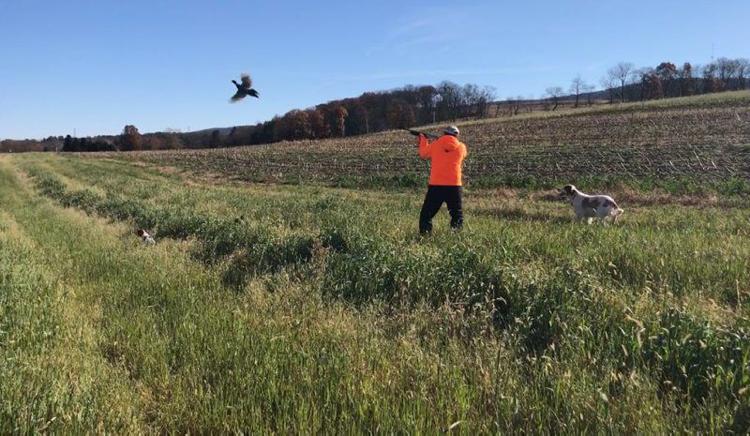 "It's very weather-dependent," he said. "If there's a foot or more of snow on the ground for two weeks, there's no business, but you still have birds in the pen you have to feed without getting a return," he said. "That's one reason why I kept it at more of a hobby stage than a business."
One advantage that Chapin has is since his preserve is situated on an active farm, the area replicates the traditional habitat that pheasants prefer. There are three different hunt areas, and they all feature corn or soybean fields, overgrown fields, and plenty of brushy edges and creek bottoms. Such cover makes for a realistic hunting experience, Chapin said, as long as it lasts.
"There's a fine line between huntable cover in October, and in March after the snow has flattened a lot of it. You have to balance it out, and I've been planting more switchgrass which stands up better to the weight of the snow," he said.
Still, that doesn't mean Chapin hasn't thought about growing the operation. If he were to expand, Chapin said, he'd lease more land and build bigger pens to hold more birds. He has also thought about incorporating a self-serve element where hunters can stock their own birds. But right now, Chapin's focus is providing a quality hunt for his customers.
In addition to the hunts, Chapin's customers have use of a large bunkhouse where they can warm up near a wood stove, enjoy a meal and relax. It's all part of providing an enjoyable experience, Chapin said.
"A good portion of my hunters are return customers, and that's something we work for," he said. "We want them to hunt, laugh and make a day of it. It's similar to spending an afternoon on the golf course with your friends. Just relax and have fun."
Tom Venesky is a freelance writer in northeast Pennsylvania.