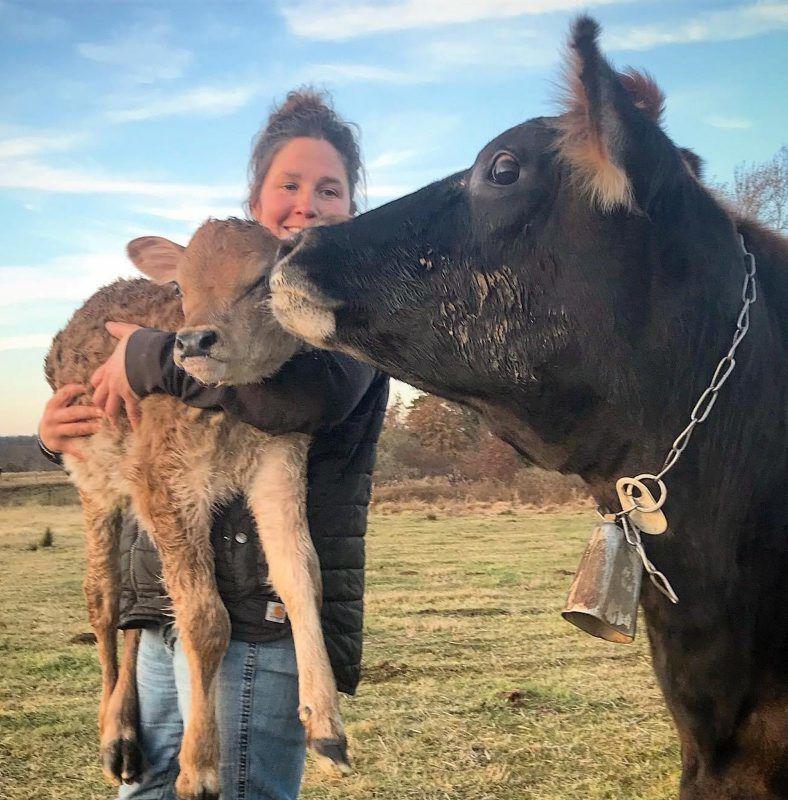 From the moment Heidi Kovacs laid eyes on her first registered Jersey, Lily, with her big, kohl-lined eyes, she was enamored with "the look."
But now, after working with the breed for several years, the love is bigger than skin deep. She values her 75 cows for their resilience and hardiness. "They got the punch," Kovacs said.
No matter the advice that Kovacs was often given to stay away and not pursue dairy farming by older peers, she was driven to not only prove them wrong but to also work with her own cows. At the time, Kovacs was managing various dairy herds, before establishing her own herd in the summer of 2013. Today, she leases a farm that is around 140 acres in Stockton, New Jersey, and bought a neighboring 50-acre farm with her fiancé, Rick.
The farm is all-natural with the cows primarily grass-fed — rotating 20-acre pastures of mixed grasses and orchard grasses. The herd also grazes on oats, sorghum and Sudan grass. The cattle are also fed alfalfa baleage and corn silage.
Most of the milk produced by the Sugar Maple Jerseys averages around 30 pounds, but about 400 gallons of the milk goes toward value-added product such as cheese, butter, Greek yogurt and soap. Kovacs says the goal she has is to produce high butter fat content, high proteins and low somatic cell counts, but overall, her herd's health is the most important goal since 75% of her income is dependent on delivering high-quality milk, not volume.
Her value-added products have also diversified in offering eggs, veal, dairy beef, pork and chicken, too. The veal raised on the farm is labeled as Rose Veal, which is rose-colored and produced by veal calves raised with a high welfare standard along with access to pasture. "It's like a baby beef," she said. "That seems to be the thing these days, customers are drawn to the freedom we give to all our animals."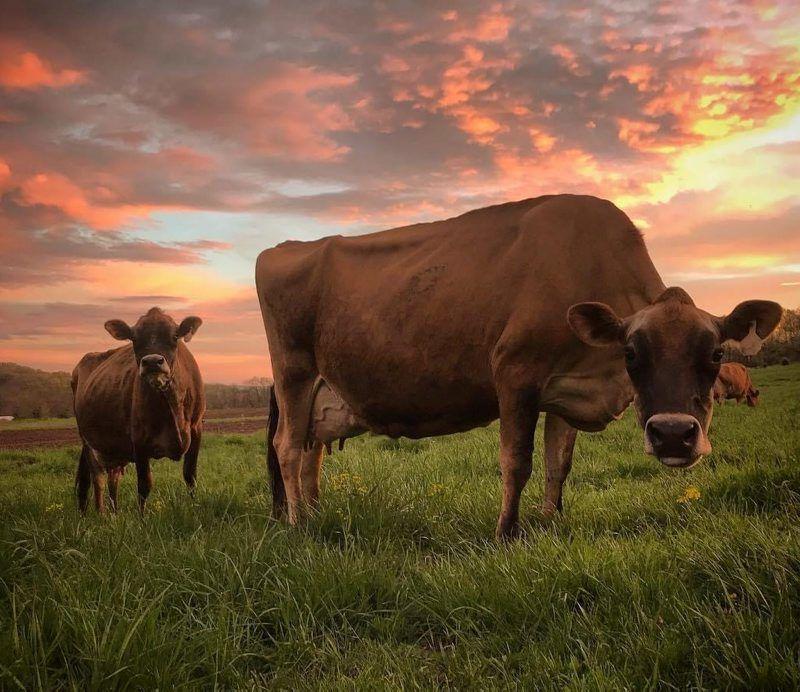 She began selling her products at the Stangl farmers market in Flemington, New Jersey, and eventually grew a wholesale base, which has been mostly eliminated due to the costs. She still supplies Gouda cheese to a local restaurant, Matt's Red Rooster Grill. The majority of her business is now solely selling directly to the consumer, which has maximized her profit margin, she said.
Since COVID-19, Kovacs has shifted to an online platform, Shopify, where she receives over 100 orders daily to be ready for curbside pickup at the on-farm store. The shift has exposed her business to new customers and "our business has tripled," she said.
When working at farmers markets, Kovacs says she found the customers really enjoying the connection they could make with her. Her social media accounts like Instagram have been an essential part of sharing the story to 23,800 consumers. Having a connection is what is really important and builds loyalty, she said. Last summer, she teamed up with Matt's Red Rooster Grill for a farm-to-table dinner that featured her rose veal. Participants in the dinner also did a cheese tasting and received a tour of Sugar Maple. The event has inspired her to look at other similar opportunities.
Her dream of just having a herd of registered Jerseys and raising her two girls has grown into making plans to grow the farm. She also is planning to expand the dairy into having a small processing plant where she can make cheese and hard ice cream. She's looking into grants that could assist her in starting up the small venture.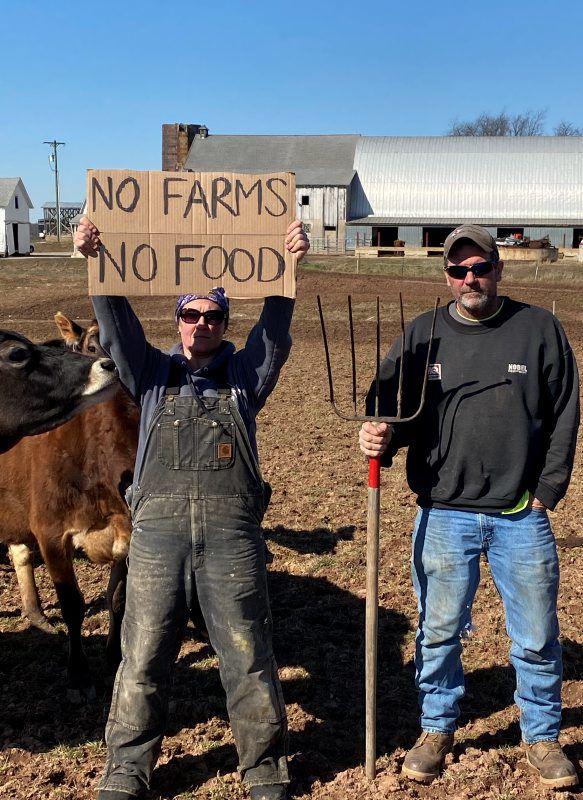 The teamwork of Sugar Maple Jerseys has Kovacs focused fully on the cattle and the store while Rick does the majority of the field work for the farm and during the week, Kovacs' two children, Madeline, 11, and Miranda, 10, help her with small tasks around the farm like feeding the calves and filling orders for the Sugar Maple Farm store. Kovacs says that her team has been an essential part of her success along with her determination, hard work and creativity to keep pushing on through tough times. "I am just so thankful and blessed every single day," Kovacs said.