When I venture out for my morning walks these days, I add an extra layer of clothing to stay warm in the crisp cool air. Adding a sweatshirt to my morning attire is not the only addition to daily life at my house — we are also including wonderful fall vegetables to meals and snacks. Just like me, fall vegetables love the cool days and crisp nights of autumn.
Take advantage of the bountiful fall produce now available at local farm markets, in the grocery store or from your garden. When shopping for produce in the fall, look for hearty winter squash, root vegetables and heart-healthy cruciferous vegetables. Most fall vegetables offer the extra benefit of supplying the body with important vitamins, minerals and phytochemicals.
Some fall vegetables have a reputation of having a strong flavor. If you explore new ways to prepare vegetables, you may be surprised how a different cooking technique will bring out pleasantly sweet and exciting flavors.
According to the Penn State Extension publication "Pennsylvania Produce; A Guide to Quality Produce Grown in Pennsylvania," some of the vegetables available in the fall include beets, potatoes and turnips as well as winter squash, including pumpkins. When it comes to cruciferous vegetables, broccoli and cauliflower are in season.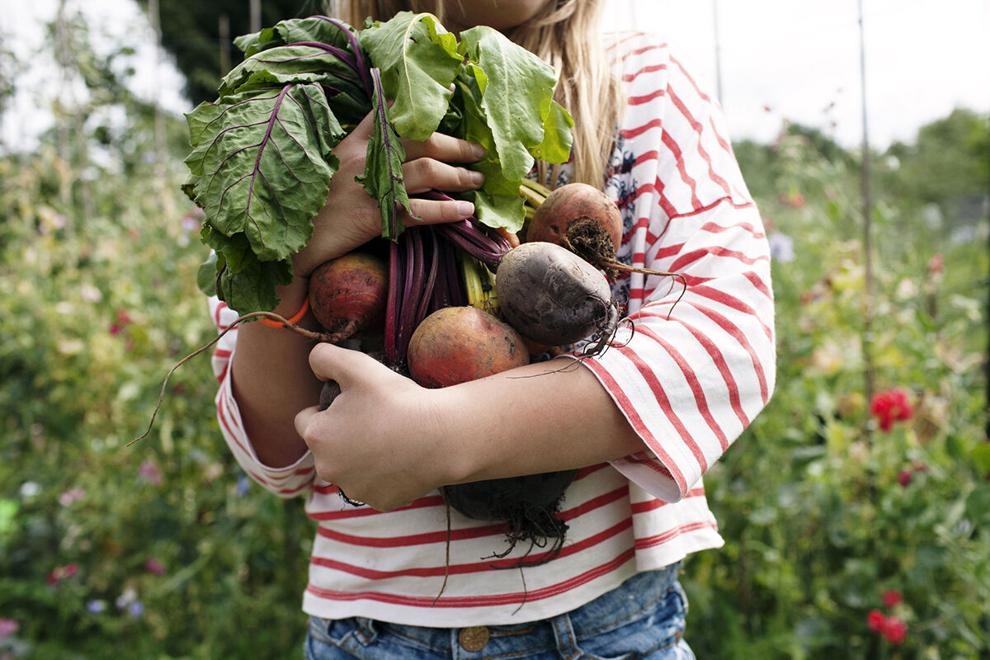 Root Vegetables
According to the USDA, root vegetables are classified as vegetables whose underground roots are edible, such as radishes, carrots, onions, potatoes, rutabagas, turnips, parsnips and beets.
Red beets are common in Pennsylvania, but beets can also be found in a variety of colors including white and golden yellow. The greens of beets, or leafy tops, are a great source of vitamin C. They are also edible and can be served in ways that you would usually serve spinach. Beets can be boiled, pickled, added to soup or salad, and baked or roasted. Store beets in the refrigerator crisper up to two weeks.
Nothing says comfort food more than potatoes. Potatoes are an excellent source of vitamin C and a good source of potassium, according to the U.S. Potato Board. Potatoes can be enjoyed baked, roasted, fried and boiled. Remember to keep your potatoes healthy by limiting the amount of butter and other high-calorie condiments you add to them. Enjoy the true flavor of potatoes by serving them with simple ingredients such as chives and plain yogurt. Store potatoes in a cool place away from light.
Turnips are popular in Pennsylvania and usually have a white flesh and a reddish-purple tint on top. Turnips have only 20 calories per half-cup serving and are rich in vitamin C. There are lots of ways to use turnips. They can be sliced or cubed in stew or soups. Roasted turnips are delicious, as are glazed turnips. Store tightly wrapped turnips in the refrigerator for up to two weeks.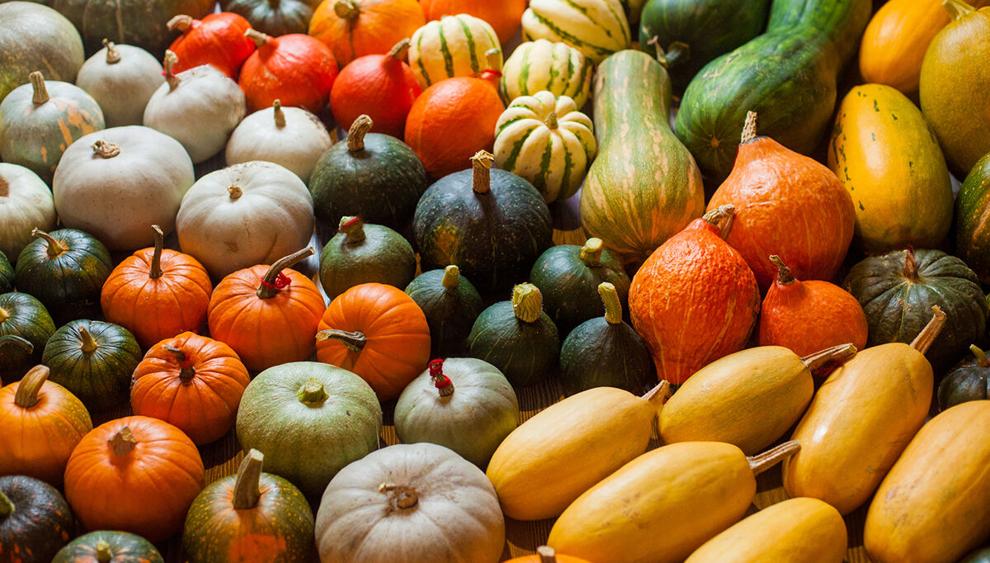 Winter Squash
The different varieties of winter squash and pumpkin have some similar characteristics including a hard-outer shell, fully formed seeds and a fully developed seed cavity. Winter squash and pumpkin are both high in vitamin A and are good sources of fiber.
Winter squash are picked when fully ripe, usually in September or October. The hard, thick shell allows them to be stored in a cool dark place for 1-3 months. Some of the main types of squash that are included in this group are acorn, butternut, hubbard, banana and spaghetti. Roasted winter squash can be served as a side dish, tossed as a salad, stirred into pasta, or puréed for soup.
The flesh of pumpkin has a mild sweet flavor, and the seeds are edible when roasted. White "ghost" pumpkins are also edible. Once cut, the flesh is orange and suitable for cooking. Traditional ways of serving pumpkin include baked in pies, pureed in soups and added to stews. Fresh whole pumpkins can be stored at room temperature for about 1 month.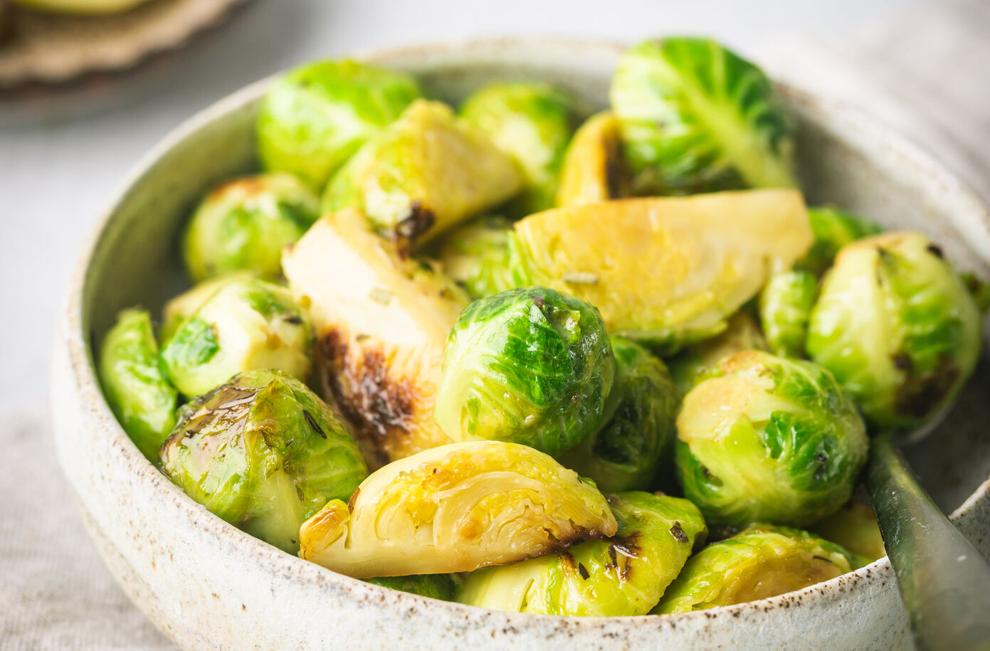 Cruciferous Vegetables

Cruciferous vegetables is a diverse category. In addition to broccoli and cauliflower, it includes cabbage, kale, bok choy, arugula, Brussels sprouts, and collards. The name "cruciferous" also refers to mustard family vegetables and comes from the Latin word cruciferae, or "cross bearing," because the four petals of these vegetables resemble a cross. These vegetables are rich in fiber and low in calories.
Broccoli, with its deep green flower head, looks like a tree with a thick, edible stalk and can be eaten raw, in salads or as a snack. Cooked broccoli is good in soups, stews and casseroles. Store broccoli in the refrigerator in a plastic bag for up to 4 days.
Cauliflower is typically found in the white variety at the market or grocery store, but new varieties are now available in green and purple. The entire flower part is edible and like broccoli, is delicious eaten raw in salads or as a snack. Baked or roasted cauliflower has a subtle, sweet flavor. Store cauliflower tightly wrapped, head-down in the refrigerator to prevent moisture loss, in the crisper drawer.
Brussels sprouts are another great fall vegetable that has a sweeter flavor when roasted. They are usually harvested in Pennsylvania between September and November, so now is a good time to find them in local markets. In addition to roasting them, you can serve them raw in salads like you would cabbage.
Safety Tips When Preparing Fall Vegetables 
The United States Centers for Disease Control (CDC) recommends proper handling of fresh produce, but states that there is currently no evidence to support transmission of COVID-19 associated with food. Raw produce can still contain other germs such as salmonella, and E. coli that can make you and your family sick. Once you arrive home with your fresh fall produce be sure to keep these simple food safety tips in mind:
• Wash your hands, kitchen utensils, and food preparation surfaces, including chopping boards and countertops, before and after preparing the vegetables.
• Clean vegetables before eating, cutting or cooking, unless they are purchased packaged and pre-washed.
• Wash or scrub vegetables under running water — even if you do not plan to eat the peel. Germs on the peeling or skin can get inside fruits and vegetables when you cut them.
• Washing vegetables with soap, detergent or commercial produce wash is not recommended.
• Do not use bleach solutions or other disinfecting products on food.
• Cut away any damaged or bruised areas before preparing or eating.
• Dry vegetables with a clean paper towel.
• Keep vegetables separate from raw foods that come from animals, such as meat, poultry and seafood.
• Refrigerate vegetables within 2 hours after you cut, peel or cook them. Chill them at 40 F or colder in a clean container.
Mandel Smith is a Penn State Extension educator in Montgomery County.