BATAVIA, N.Y. — For Melissa Keller of Corfu, 4-H was more than an organization for her to be involved in as a young person — it was a family affair.
Alongside her family, Keller grew up in the program and exhibited a variety of livestock projects including sheep, goats, dairy cows and swine. The program also allowed for her to participate in leadership development programming and general project work.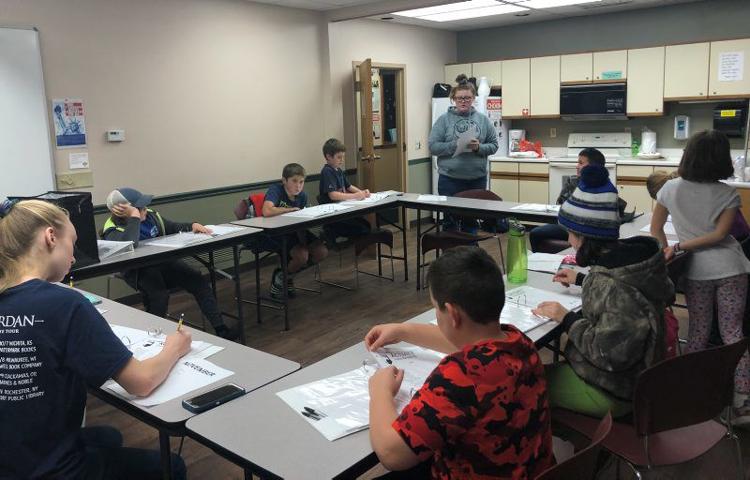 "As they say, '4-H takes you places,' and it really did for me," Keller said.
Keller worked with younger members while a member and always had hopes of starting her very own 4-H club to pay forward all of the support she received as a young person.
Now Keller is a junior at SUNY Cobleskill majoring in animal science and ag business.
"Melissa always wanted to add a club to the county," said her mother, Julie Keller. "I see all that she has learned at Cobleskill and encouraged her to put this education into motion. Some members were seeking a new way to learn about pork production and Melissa gathered their ideas and is putting them into motion."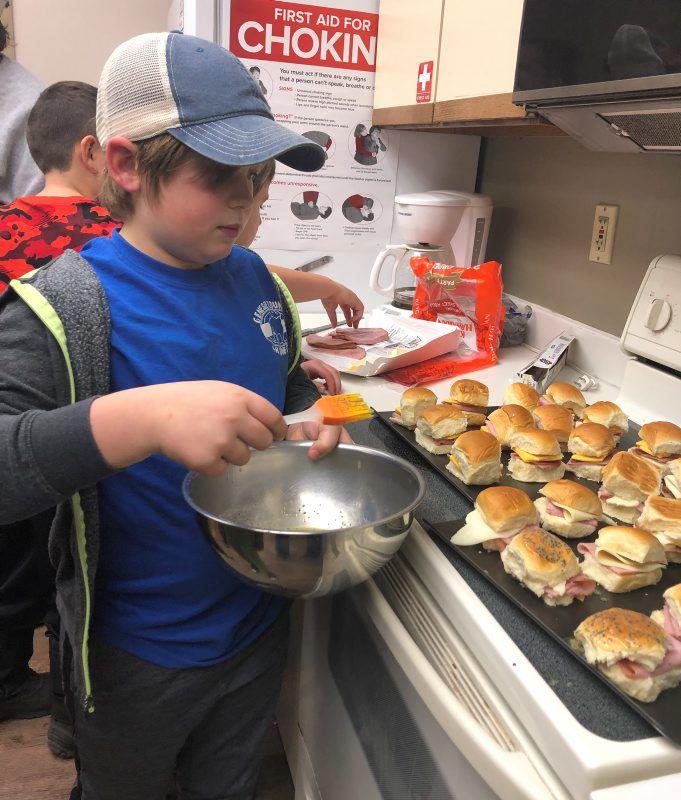 Keller's involvement, education and passion for pigs produced the Genesee County 4-H Chops & Hocks 4-H Club. The club is focused on friendships, industry knowledge, basic production practices, the use of pork beyond the pig, and exploring the need and wants of a group of swine enthusiasts.
At the club's November meeting, members elected officers, made ham sliders, prepared club member binders to hold information they will discuss throughout the year, and learned about the tools used when raising a pig.
"At our first meeting I couldn't believe the members knew what they wanted, they came to the club eager to learn and shared specific topics they want to learn more about; it was so cool," Keller said.
The Chops & Hocks 4-H Club has 10 members. These members are eager to bring friends and grow the club, as are the parents of the club's members.
"Having a new club in our county means that we can offer more opportunities to 4-H'ers and prospective 4-H'ers. They also have more options — the different clubs fall on different days of the month, giving you flexibility in your 4-H experience," said Lauren Zuber, mother to three club members.
"Melissa has a lot of enthusiasm and wants to spread swine education to our county's members," said Kathy Winspear. "This small club allows for members to have more interaction and more of a hands-on experience."
The club's recently elected president is Chase Zuber.
"I am really excited about getting a new pig, taking a lead and talking in front of my club, helping to lead the Chops & Hocks club, and still learning from Melissa who let me show my first pig," Chase said.
Chase and the other club members would not be able to have this excitement without the support of volunteers like Keller.
"I am thankful that Melissa decided to have a 4-H club," said Thomas Keele, second-year 4-H member. "I really like Melissa teaching us how to show and raise pigs. I loved when she taught me to use a whip at the fair and when I heard she was starting a club, I knew I had to support her and learn more from her."
Keele has been showing pigs for six years and is the newly elected treasurer of the club.
"4-H teaches members like me respect how to show and care for an animal, how to make new friends and how to public speak," he said. "These things may be hard but it is always worth it."
Bing Zuber is in the Dairy Club and decided to join Chops & Hocks to try something new.
"So far the club has been a great experience. This is my first year showing a pig and I want to learn more about pigs and the skills they might allow me to gain in the future," he said.
"These kids, their excitement and motivation to do what I loved growing up is inspiring to me," Keller said. "I want to share all that I know with them and teach them how to raise a quality product, ethically, and with passion. I hope that other alumni see the opportunity and come back to their roots in 4-H. We could really use additional clubs in the county, and members too. "
The Genesee County 4-H Program has 24 clubs and 240 youths enrolled. Many members are part of multiple clubs.
"We are excited to have a recent 4-H alumni give back to our program by starting a new 4-H club," said Jessica Reisdorf, 4-H program coordinator. "Melissa is setting a great example for our younger 4-H members on how to volunteer and stay involved with the 4-H program after aging out. New 4-H clubs and volunteers are always welcome to join."