PALMYRA, N.Y. — Rachel Rouland has spent the past 14 summers preparing for showing her animals through 4-H.
This season culminates her 4-H show career which began with showing a Florida White rabbit when Rachel was a 5-year-old Cloverbud and just ended with a descendant of that same rabbit, among other animals.
Rachel's mom, Kim Rouland, said that her daughter "did very well" at the Wayne County Fair.
Rachel won 4-H blue ribbons and first and second places in the open show for her two Florida White rabbits.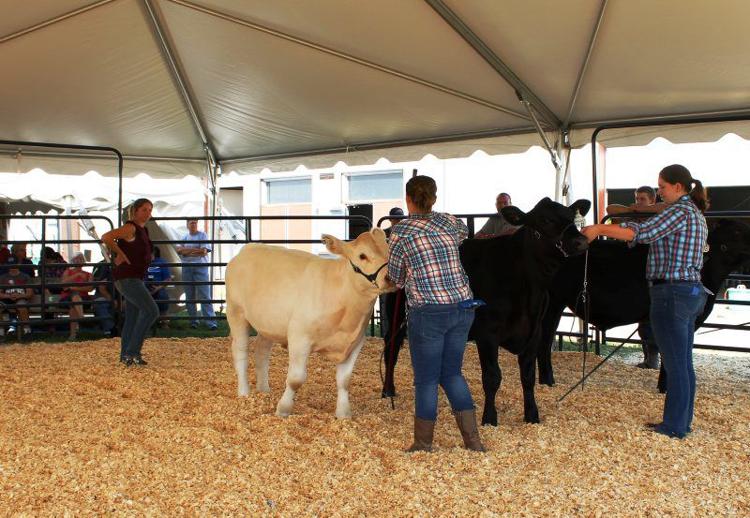 With her Milking Shorthorn, she won junior champion of the 4-H and open show. Her Ayrshire snagged reserve junior champion of the 4-H show and honorable mention at the open show. One of her Holsteins won junior champion of the 4-H show and junior champion of the open show.
With her cow leased from Ranway Farms in Marion, a Holstein/Simmental/Angus crossbreed, Rachel received a blue ribbon in the 4-H show and second place in the open show. She won master showman in the 4-H dairy show.
"She didn't have time to show in the open show for showmanship," Kim Rouland said.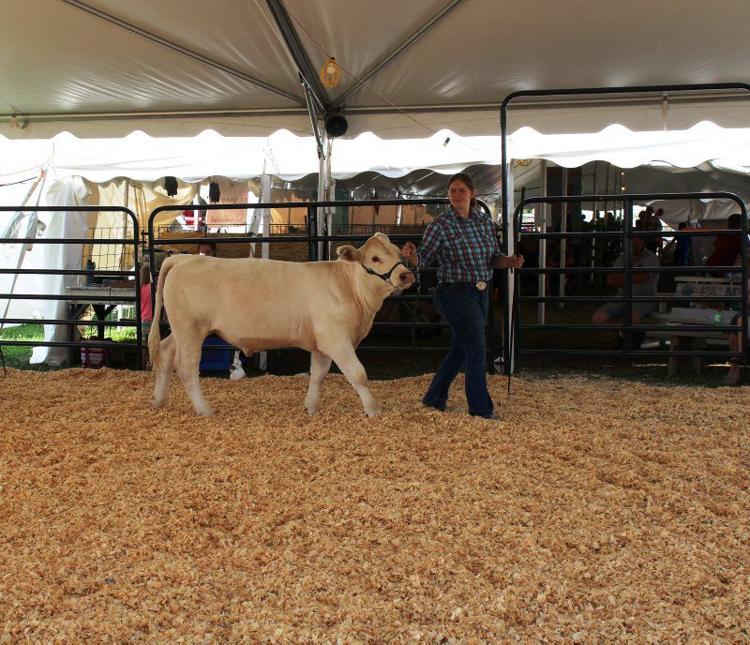 She also brought a sheep which won a blue ribbon in the 4-H show, reserve master showman in the 4-H show and champion in the open show.
In addition to her showing prowess, Rachel is the current Monroe County Dairy Princess, intent upon educating consumers about dairy nutrition, cow comfort and environmental stewardship. She's also a New York Holstein Association Distinguished Junior Member.
Rachel isn't the only Rouland to excel at the fair. Abby, her 16-year-old sister, brought an Ayrshire heifer and a Holstein calf. With the Ayrshire, she won junior champion of the 4-H show and open show, reserve masters showman in 4-H dairy show and master showman in the open show.
Abby also brought a Dorset ewe sheep, with which she won reserve champion of the 4-H sheep show, first place in the open show and master showman for sheep.
The family also has two grown sons and owns Epic View Farms in Clifton Springs. The operation had been a 130-acre farm growing hay, soybeans and corn, but the Roulands sold off 125 acres to leave them with a hobby-sized farm. They wanted more time to spend with their family.
They keep the show heifers, sheep and rabbits at their place and board their milking cows at Ranway Farms, where the teen performs chores to cover their keep.
"It's more of a hobby for the kids to be able to go out and grow and show their animals and concentrate of that aspect of the dairy industry," Rouland said. "They're focusing on cow comfort and being good stewards of the land."
She and her husband Tim work off the farm, she as a nurse for Medical Staffing Network in Greece, and he at Elderlee in Oaks Corners. Despite their busy schedules, they believe it's important to keep their children involved in agriculture.
"With so many bad things in the world today, ag brings you back to those true values of being able to know what to do morally, make good decisions and be responsible," Rouland said. "I think kids in ag today, you don't see them in trouble. It's been a very positive influence on our family."
Rachel would like to pursue a career in agriculture, perhaps in genetics or ag education. The teen is taking a "gap year" between high school and further education.
Abby, a junior this year at Mid-Lakes High School, is entering a career readiness program through her local Board of Cooperative Education Services on animal science. It appears a career in agriculture may be in her future as well.
Both Kim and Tim have backgrounds in agriculture. They wholeheartedly support their children's showing ventures, which include the New York State Fair and regional shows.
"Be involved in anything your child chooses to do, especially in today's society," Rouland said. "Whenever parents are involved, that will help this generation grow up to be good people and make better choices hopefully."