INDIANAPOLIS — When the expo floor at the agricultural convention boasts a disc jockey, a dance floor, giant Jenga blocks and free ice cream, you know you've walked into the biggest ag event for young farmers in the country, the National FFA Convention and Expo.
Boasting an annual attendance of approximately 70,000 attendees, the majority of which are students from all 50 states and Puerto Rico, the 92nd National FFA Convention and Expo, held from Oct. 30-Nov. 2, filled the downtown center of Indianapolis. Blue jackets could been seen by the hundreds at the Indianapolis Convention Center, the five major city hotels, and all the restaurants within walking distance.
For FFA students nationwide, this is the pinnacle of their year. Filled with classes, workshops, receptions, multiple concerts from up-and-coming musicians, a rodeo and a large expo floor, there was something for every interest, both professional and recreational.
There were plenty of opportunities for shopping and networking as well, as over 400 exhibitors filled the convention expo space, with everyone from equipment dealers and commodity groups, to college recruiters and popular country brands with goods for sale.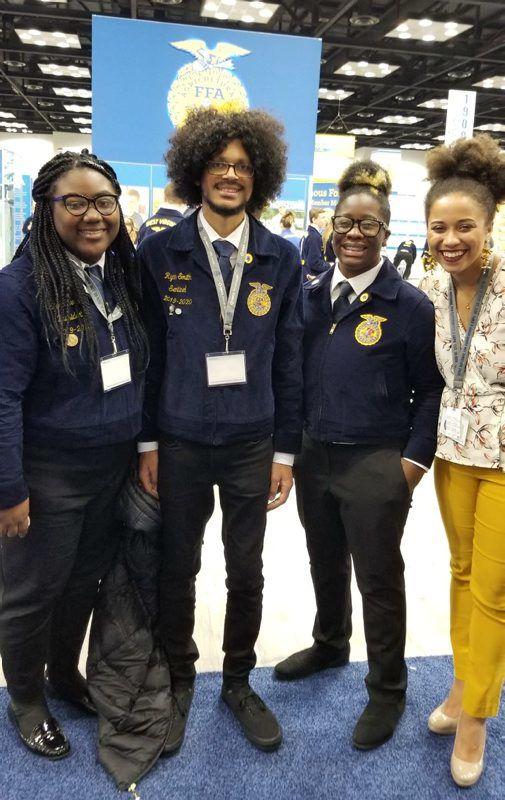 The week is also an opportunity for the students to cement themselves in the FFA awards hall of fame, with dozens of competitive events such as extemporaneous speaking, prepared speaking, marketing plan, employment skills, and more available for motivated students to compete in.
"National Convention is a transformational experience for student members as they travel across the nation as they come together to compete and celebrate their success," said Leasa Gudderra, FFA adviser for the Gwynn Park High School Chapter in Brandywine, Maryland. "For many students, this is one of the highlights of their high school career."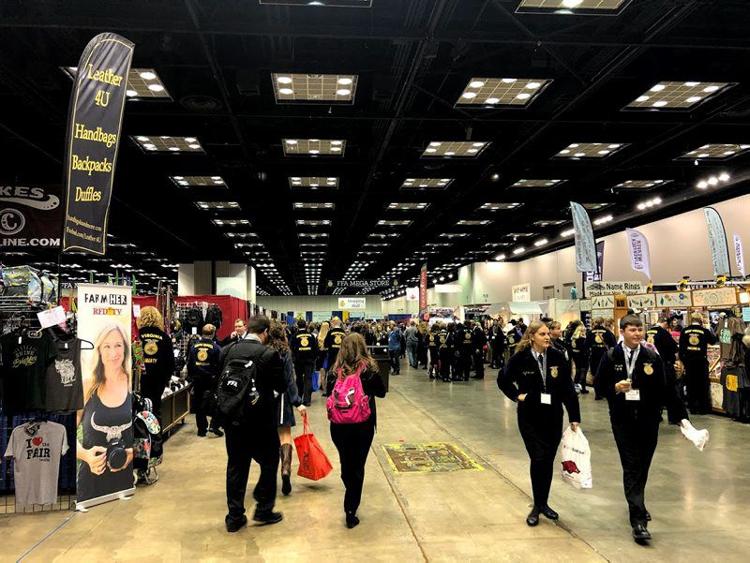 FFA's mission is to "make a positive difference in the lives of students by developing their potential for premier leadership, personal growth and career success through agricultural education," and their motto is "learning to do, doing to learn, earning to live, living to serve."
These qualities and skills are made evident when speaking to local Maryland student Taylor Thomas, the FFA president at Gwynn Park High School who attended the convention with her chapter.
"National FFA Convention was a life-changing experience for myself and others," Thomas said. "Over 69,000 students from all 50 states and territories participated in career development and leadership development events. It is an amazing convention that develops relationships from students all over the nation. Through the expo, I was exposed to multiple universities that provide agricultural majors as well as industry leaders. We also had the opportunity to meet Breanna Holbert, the first female African-American national FFA officer."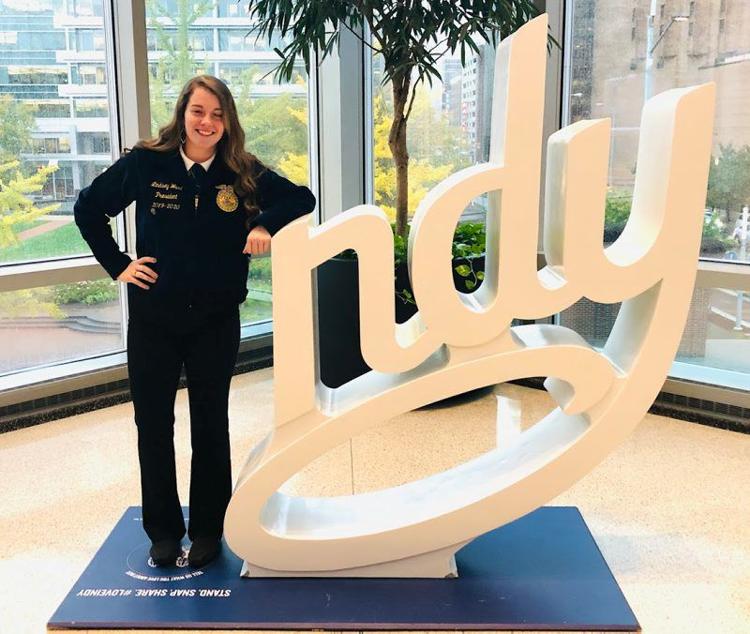 For Thomas, herself a local African-American FFA officer, this was a memorable moment, as minorities and persons of color are still a much smaller percentage of the FFA population. According to the national FFA statistics, the current membership is approximately 81% Caucasian, 12% Hispanic and 4% African American.
When speaking with members of the American Farm Bureau Federation's Young Farmers and Ranchers Committee who hosted a booth at the expo, the dominant theme of the conversation was about the hope that the FFA youth give to those in the agricultural community. Citing their politeness, hard work ethic and dedication to agriculture in its many forms, the committee members remarked that the FFA participants are a beacon of hope for the industry moving into the future.
Banking on the hope and expectation that many FFA youth would want to continue their involvement and career paths in agriculture, the committee focused its booth on providing information to the students about what opportunities come after FFA graduation.
Using fun games, retro-themed giveaways and opportunities to take photos and upload them with the hashtag #FFA2YFR for a chance to win an Amazon gift card, the committee engaged with the FFA students and paved the path for those young agriculturists to join them when their FFA journey is complete.
Morgan Norris, a member of the Young Farmers and Ranchers committee, and an FFA alumna from Florida's Sebring Senior Chapter, said that, "FFA was largely influential in my journey to becoming the agricultural business women and leader that I am today. Not growing up on a farm, but wanting to be a part of the farming community and industry, FFA provided that avenue for me, as it continues to do for thousands of others. Agriculture needs all the participants and advocates it can get, and FFA is working hard to shape those individuals for the future."