Jeslyn Krebs, a senior at Lampeter-Strasburg High School in southeastern Pennsylvania, is mature beyond her 17 years. She has had a goal since childhood of being a large animal veterinarian, and her mother, Greta, says, "When Jeslyn has a goal, she is hard to stop."
The senior, a Strasburg native, said she has always been interested in working with large farm animals rather than small ones.
"(It) was unusual," she said, "as I do not come from a farm background, other than growing up in Lancaster County."
During what should have been an event-filled senior year of high school, but which changed significantly due to the COVID-19 pandemic, Krebs has had to find a way to juggle her academic courses, play lacrosse, and work with Standardbred horses for her SAE (Supervised Agricultural Experience) under the guidance of trainer Jimmie Groff, at his stables in Strasburg. She also finds time to milk cows on weekends with Jim DeLong at Hope Valley Farm in Quarryville.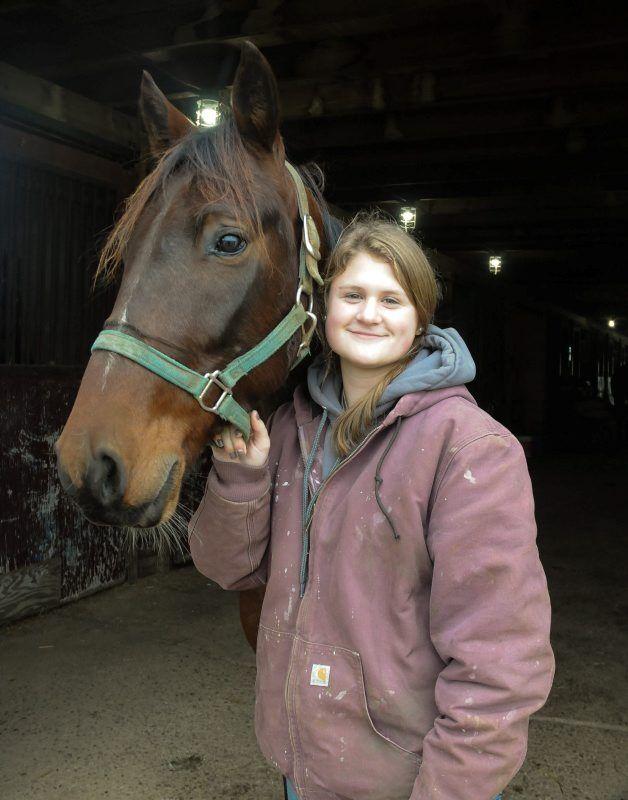 Krebs' parents are both teachers and her mom describes her youngest daughter as focused and driven. Although not having any farm background, one of the first words she learned as a baby in rural Pennsylvania was "tractor."
Krebs started working with horses at 14 as a high school freshman, cleaning stalls and doing the grunt work that has to get done at a stable.
"The Groffs are family friends and Jimmie got me started working with horses at a young age. And, I fell in love with it," Krebs said. "I learn something new every week."
"But to be honest," she said, "in the beginning I was pretty nervous around horses, which I thought I'd better get over if I wanted to achieve my goal to be a vet."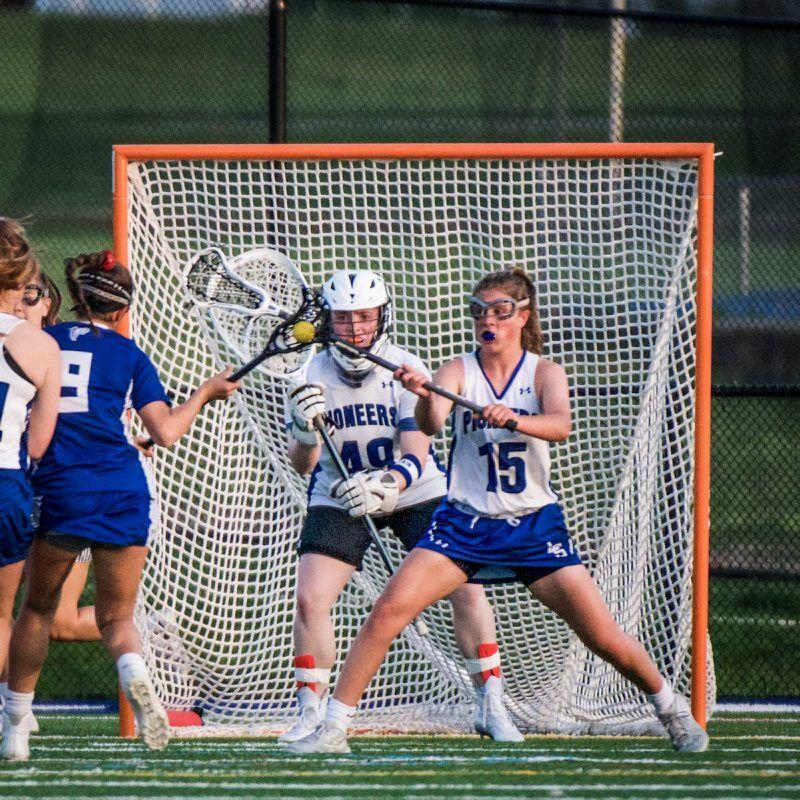 Krebs credits Groff and Di Fagnari, who has worked with trainer Groff for years, with showing her the ins and outs of what needs to be done at a racing stable. And, it didn't take too long for her to catch on.
Besides caring for the horses, Krebs has learned to harness the Standardbreds for training and helps condition them on the half-mile cinder track not far from the Sight & Sound Theatre.
"I use a jog cart where I sit a little further behind the horse than a driver on a racing bike (sulky) during competition," said Krebs about harness racing. "We usually warm up for a half-mile clockwise before turning and jogging counter-clockwise (the way horses run in a race) for a distance and pace (that) the trainer specifies before cooling down."
Although she has wanted to head to the track with the horses since she started working at the stable, she has been unable to be involved in race-day activities, because handlers need to be licensed as trainers, drivers or grooms, and the minimum age is 18.
"I made one trip to Harrah's race track in Chester, Pennsylvania," Krebs said, "to watch qualifiers, where horses run against the clock to be certified to race. ... I loved the energy and hustle of the track. I look forward to this summer so I can actually help with the horses at the track on race days."
Early in her high school career, Krebs gravitated to the ag courses available and has taken at least four, with two final classes &tstr; ag mechanics and second level vet science &tstr; as she completes her senior year.
"I already have taken courses in vet science as well as ag science, and landscape and plant design," she said.
As an FFA member, Krebs earned her Discovery, Green Hand, County Red Rose and State Keystone Degrees and will apply for her American National Degree, after graduation.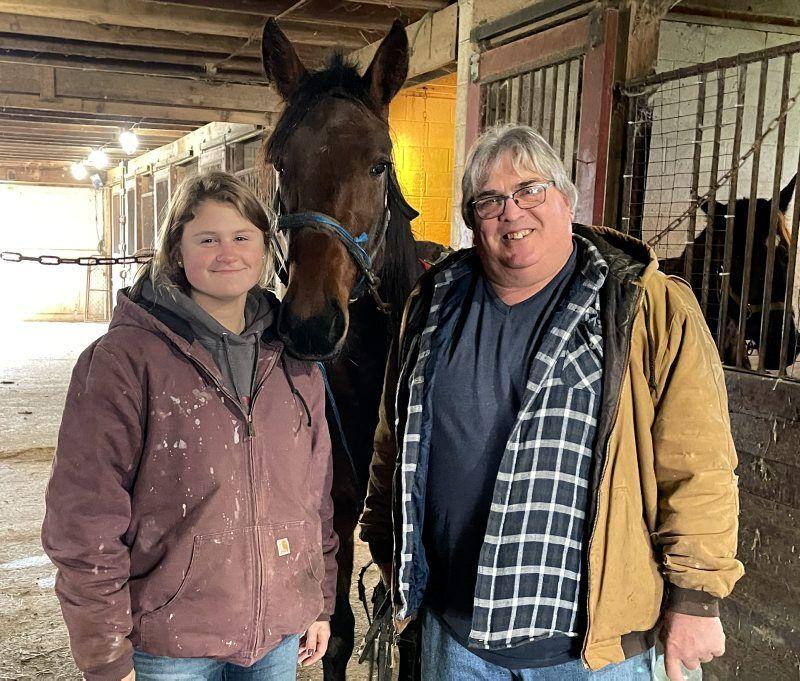 "It's kind of neat to see your work validated by FFA as you point yourself to a career in the field," she said.
To be sure she was comfortable with large animals, Krebs started working with DeLong at his large dairy farm last spring where, on weekends, she helps him milk 500 head of his Holstein cows.
"It has helped me become confident in my work around both horses and cows, and they are about the biggest animals we have in Lancaster County," she said.
DeLong's family has run Hope Valley Farm for four decades. When asked to describe Krebs, he said, "Jeslyn is an A-plus young lady and has caught on to what we do here quickly. She'll be a good vet."
Krebs' interests also extend to athletics. She has been a stalwart of her high school women's lacrosse team, now coached by her dad, Marshall Krebs. She is captain of the 2021 team, has played club lacrosse off-season and has committed to play the sport at the Division 1 level at Old Dominion University in Norfolk, Virginia.
"I really enjoy the mental and physical challenges of the game," Krebs said, "and have played it for six years. (I) look forward to competing at the highest collegiate level next year."
As Krebs winds down her high school career, she credits her ag teachers, Holly Oberholtzer and Janae McMichael, with helping her stay focused. She keeps them up to speed on her SAE work with weekly journal reports through an online tracker program and she will complete a year-end report.
"I've been fortunate to have been able to continue my SAE experience and that they have been outdoors during the past year," Krebs said. "It helps me keep active during coronavirus shutdowns that have played havoc with most activities."
"I've been very fortunate and have had great experiences as a classroom student, with my SAE project and as an athlete," she said. "I have a goal that I'm working toward and I'm ready for the next step."