Ordinarily, Dale and Grace Freier II and their children would be in the midst of their busy fair showing season now. The children — Dale III, 17, Mark, 16, Josiah, 11, and Abigail, 8, typically show their American Milking Devon at the Seneca County Fair in Waterloo, New York; the New York State Fair in Syracuse; and the Mid-Atlantic American Milking Devon Cow Show in Virginia. The shows are the highlight of their year.
"We look forward to it," Dale Freier. said. "The planning, particularly for the kids and the animals they're going to show, starts with when we bred cows the year before. Classes for some of these shows are dependent on the age of the cow."
Last year, they had planned to expand the number of cows shown by breeding their animals early. When the pandemic hit, they hoped the state and county fairs might be delayed or hosted with a few changes. Instead, the fairs were cancelled.
As they had all year, they continued to work with their fair project animals as if the fairs would happen. The Freiers had hoped to at least go to the Mid-Atlantic American Milking Devon Cow Show is in Virginia, which had been slated for the end of September. But by late July, they learned the show was cancelled.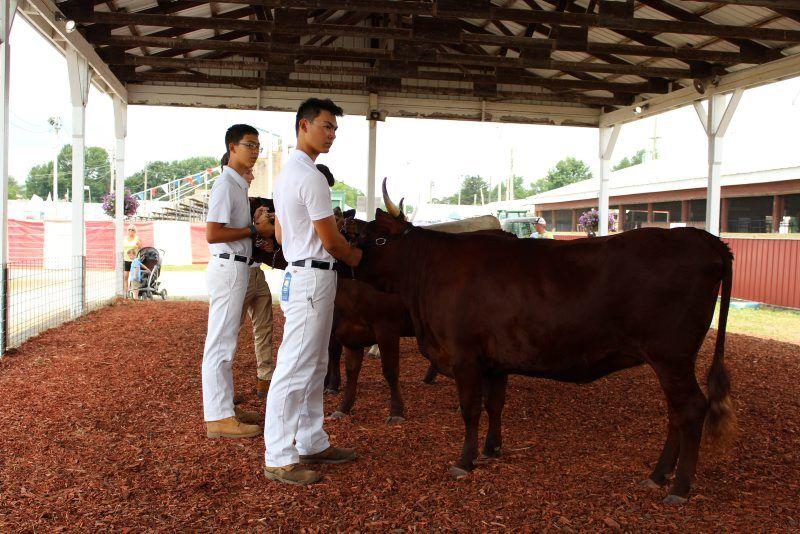 "We had been holding out," Freier said. "We tried to prepare as if we were going. That's our largest show of the year. Now that won't take place. There are no shows for us at all this summer."
He did note that a beef livestock event was held in July in New York with COVID-19 protocols in place. However, the timing didn't work out for the family because of a different commitment — at the same time, the American Milking Devon Association was planning to interview the Freier children on the farm for a documentary film. Despite the breed's name, American Milking Devon are also good beef cattle.
"The kids got to do interviews and show off their cows," Freier said. "It was a great experience."
But missing out on an entire fair season "was just really disappointing, especially for kids. They're only that age for a year and then they miss out on what they'd have learned that year. I'm not sure you can make that up."
At their 165-acre Every Season Farm, the Freiers keep 83 cows, of which most are Devons and the rest are Angus and Charolais. Devons are a heritage breed originating from Devon, England. The Freiers also raise hens for eggs and meat; 30 Leicester Longwool, a heritage breed of sheep; and a few Rambouillet, a French breed, all on pasture.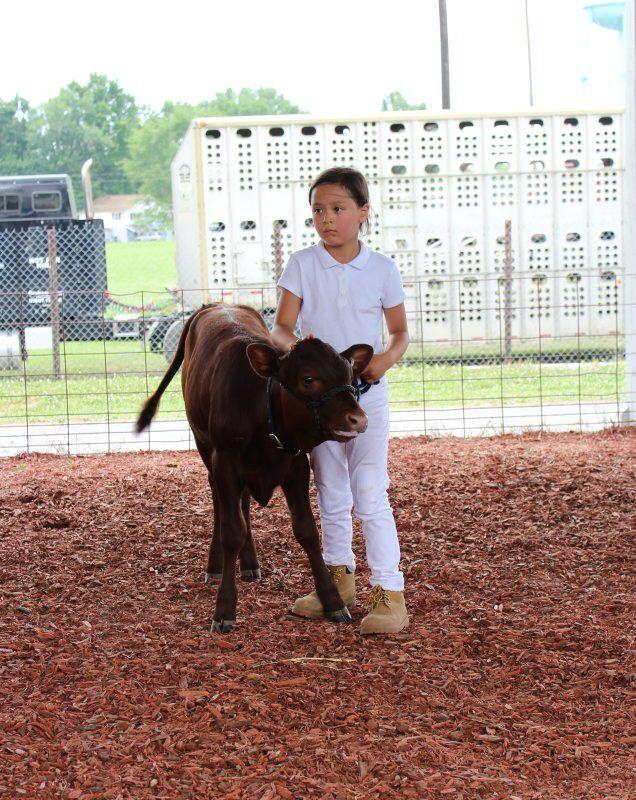 Last year, Dale III won a number of awards: champion dairy showmanship; champion sheep showmanship; senior champion 4-year-old cow; best 2-year old heifer; champion dairy steer; reserve champion dairy steer; best large fowl bird; second-place reserve grand champion for poultry and best of show for poultry. His brother Mark won poultry showmanship; reserve champion dairy showman; second place senior showman for beef and for dairy; and champion beef bull. Josiah took home first-place summer yearling heifer. Abigail was awarded first-place spring heifer class and reserve champion large fowl bird.
Dale Freier II does see a few positives that have come from the pandemic, such as greater flexibility for small farm families once education moved home and families had fewer places to go.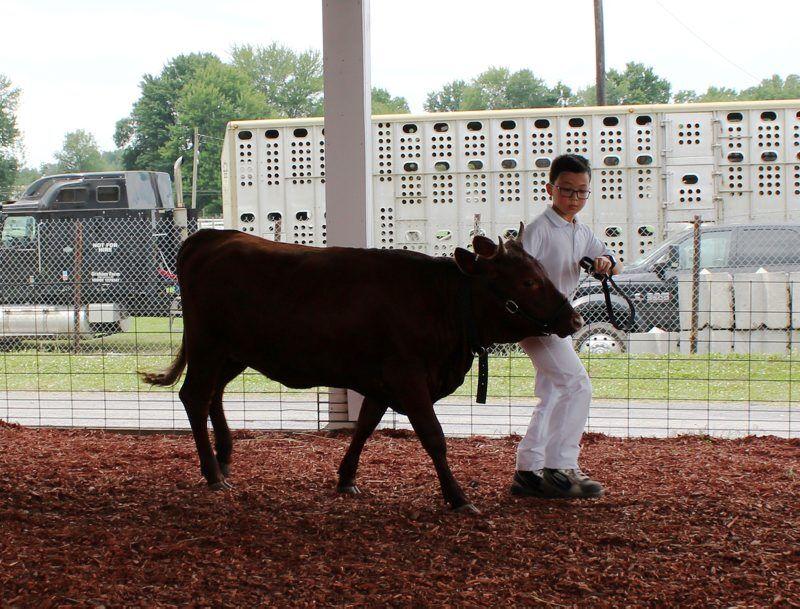 "We could coordinate our school schedule with the farm without the hustle and bustle with having to be places," Freier said. "As far as family life, I bet a lot of farm families are doing great. There's so much to do. We have all this land and animals, and we're planting everything in the garden and making hay. It was nice to have everyone home."
The Freiers use Devons for beef to sell, milk for their own use to drink and for butter, as well as their ability to pull carts, as the breed is adept in all three areas. The family sells freezer beef mostly through word-of-mouth and online. Missing the fairs has curbed their reach this year, but Freier hopes that by next year, they will be back at the fairs.
Dale and Grace are both physicians with Finger Lakes Health.