Three Bucks County farms have received Value-Added Producer Grants from USDA to grow their farms.
Owners will be using the money to start or increase production, as well as to market their foods.
Roots to River Farm in New Hope, Pennsylvania, will use the funding to produce and market an herbal fortified fennel wine, the beginning of selling ready-made products in addition to fresh vegetables.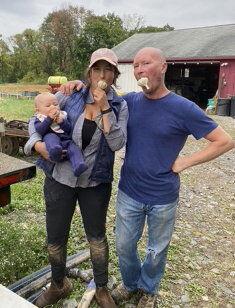 Malaika Spencer founded the organization in 2013 and now farms 6 leased acres for certified organic veggies sold wholesale and at farmers markets. She also runs a CSA.
Pie Bird Farm in Ottsville received funding to grow production and distribution of its heirloom pumpkin pie. The farm is aiming to expand its consumer base in the greater Philadelphia region.
Husband and wife Jennifer Brodsky and Eric Theesfeld farm 5 of their 58 acres, producing organic heirloom winter squash, herbs and flowers. They combine their produce with other locally sourced ingredients for pie production that they currently sell retail.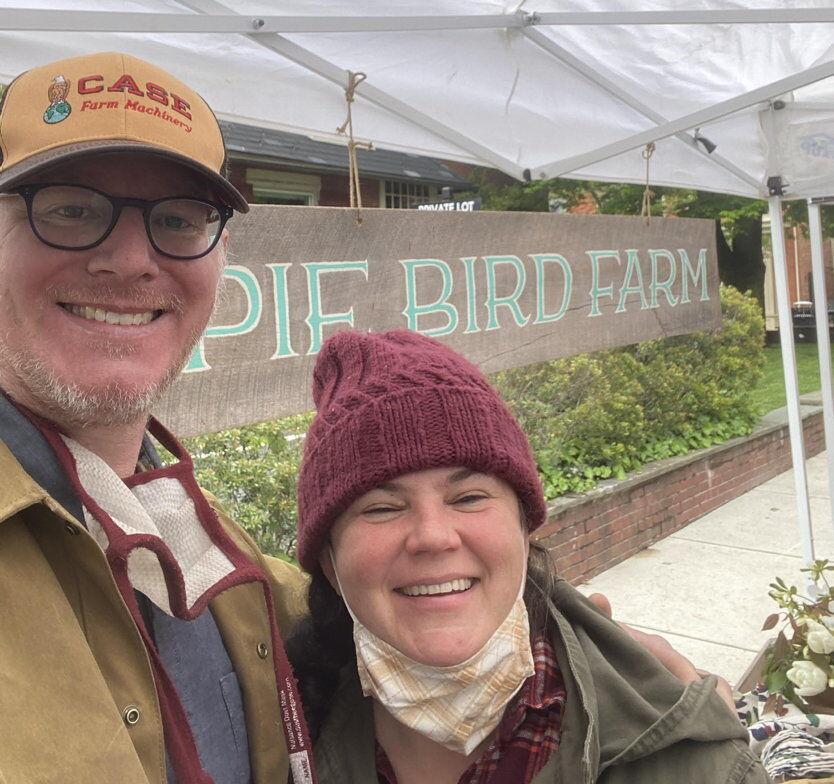 Manoff Market Cidery of New Hope will be using grant money to expand marketing and grow online hard cider sales.
Chelsea Manoff grew up on the farm, taking brief hiatuses to attend school, but she returned full time about six years ago, the same time the farm added the tasting room. The farm, tasting room and farmers market are now run by Manoff, her husband, parents and five full-time employees.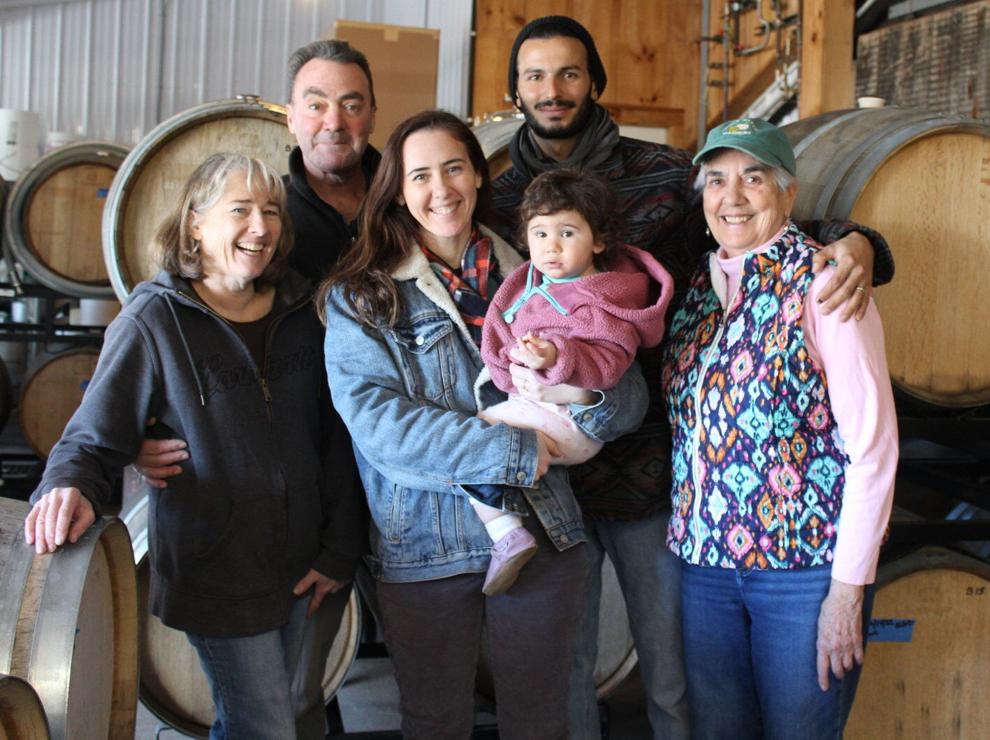 Marketing Strategies
Pie Bird Farm has focused its marketing on telling the farm's story. Brodsky was raised in Philly before moving to Ireland for a time. While there, she was touched by the way food connected people.
After moving back to the U.S., she began working in agriculture — helping on an orchard, running other people's farms, and building a consulting business and food delivery business before owning her own farm.
"Did some good things. Did some things that I learned from, and then landed here. It was a very serendipitous event for us to be able to have this farm," Brodsky said. "I never thought it would happen."
Shortly after getting the farm, she hired a local public relations firm. Her first goal was to get the pies attention during the Thanksgiving season.
The firm focused on bringing the farm and the family's story to the press. This exposure allowed Brodsky to grow an email list for her newsletter that she calls the Pie Line.
"Continue to build an email list, and building that through creating some excitement — like if you sign up for the email list you get special perks, creating a little bit of scarcity — doesn't really hurt," Brodsky said.
The Pie Line went from an initial 150 subscribers to 3,000 after working with the PR firm and allowing the farm's story to gain traction.
"If I have any resources to put toward marketing, I'm going to try to put it toward PR because to me, if you have a compelling product and kind of a niche concept, getting your story out there, you can't buy that kind of advertising," Brodsky said. "It takes a lot of work, though, because you have to tell that story. You have to be present in that and work at that in order for it to stay relevant."
When she started Pie Bird Farm in 2021, Brodsky used a Google Form for orders, had a Facebook page and converted her personal Instagram page into one for the farm — which ended up being the farm's primary web presence.
"That made the most sense for me, like this is our home, this is where we'll be, so we eventually converted that," Brodsky said.
Brodsky hosted events at the farm to familiarize the public with the farm and her family. She and her husband are also active in the community, but Brodsky said they don't do that for the marketing.
Spencer, with Roots to River Farm, primarily uses Instagram to create a web presence, but not exclusively.
"We just redid our website, and that feels pretty nice to be able to do that after 10 years, and hopefully, that will be a little bit nicer for people to use and be able to see what we're about," Spencer said. "I would say just try to keep up with it even though it's really hard when you're also running a farm."
For social media, Spencer said she prefers Instagram because posting from the field is easy. Most of her posts are through the story feature, which spares her from typing captions and hashtags.
She tries to post at least once every few days but is aiming to have a more detailed Instagram strategy. Posts include growing activities on the farm in addition to information on the family and staff.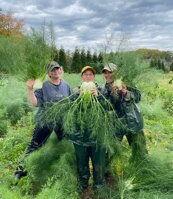 Off-web marketing strategies for Roots to River farm include distributing fliers locally, direct-mailing postcards and connecting with people at farmers markets.
"For our type of business, making in-person connections is really important, and we find that's a great way to connect with people," Spencer said.
At the cidery, Manoff has focused on building relationships on social media. Having limited acreage for expansion, she wants to encourage online sales while still embracing the people who can come to the farm.
"A lot of people on social media, they don't just want you to be pushing sales. They also want to know about your farm, about your family. They want to know all that information, that feel-good information," Manoff said.
To accommodate this, she only posts advertising and sales pitches as 25% of her feed.
Offline, Manoff Market Cidery has run advertising in local newspaper. She recently pulled those ads because it was unclear whether they held a direct effect on sales. Manoff also hosts cider nights when the business stays open later on one Thursday a month. Manoff said that brings in a lot of locals.
"It's great because people are so enthusiastic about being able to come to a farm and see how it's done and sit and sip cider next to the apple trees," Manoff said. "I think that's an important component of who we are and what we're doing."
Manoff also has scheduled of musicians for warm-weather Saturdays.
Marketing Expansion
For Spencer, the grant money will be used to create a cohesive brand across marketing platforms. Of the $250,000 that she received, $26,000 will go to marketing and advertising.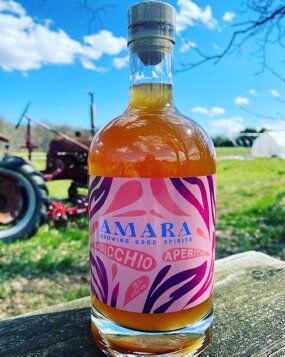 "Our primary goal here is to just share really good food straight from the farm with our community, and so being able to tell the story of how we do that every day and get people involved in that kind of eating and drinking is the story we want to be able to tell, but we need a little help," Spencer said.
To do this, Spencer is looking to hire an outside source to help with brands. She doesn't know if that person will be with the farm long term, but she is thinking she would want to hire that way to find somebody who is invested in the project.
Brodsky will use 30% of her funding for story-based promotion and presenting her voice on retail packaging. She is using the grant to expand her wholesale and retail base instead of just selling at farmers markets.
"The expectations that wholesale customers have are so different. A retail customers thinks it's cute if you write the name of the pie with a Sharpie on the box. That doesn't translate in a retail environment," Brodsky said.
Brodsky wants her packaging to tell the farm's story. She wants wholesale outlets to be able to explain why the product is unique, showcasing the backstory of the ingredients, based on the labels.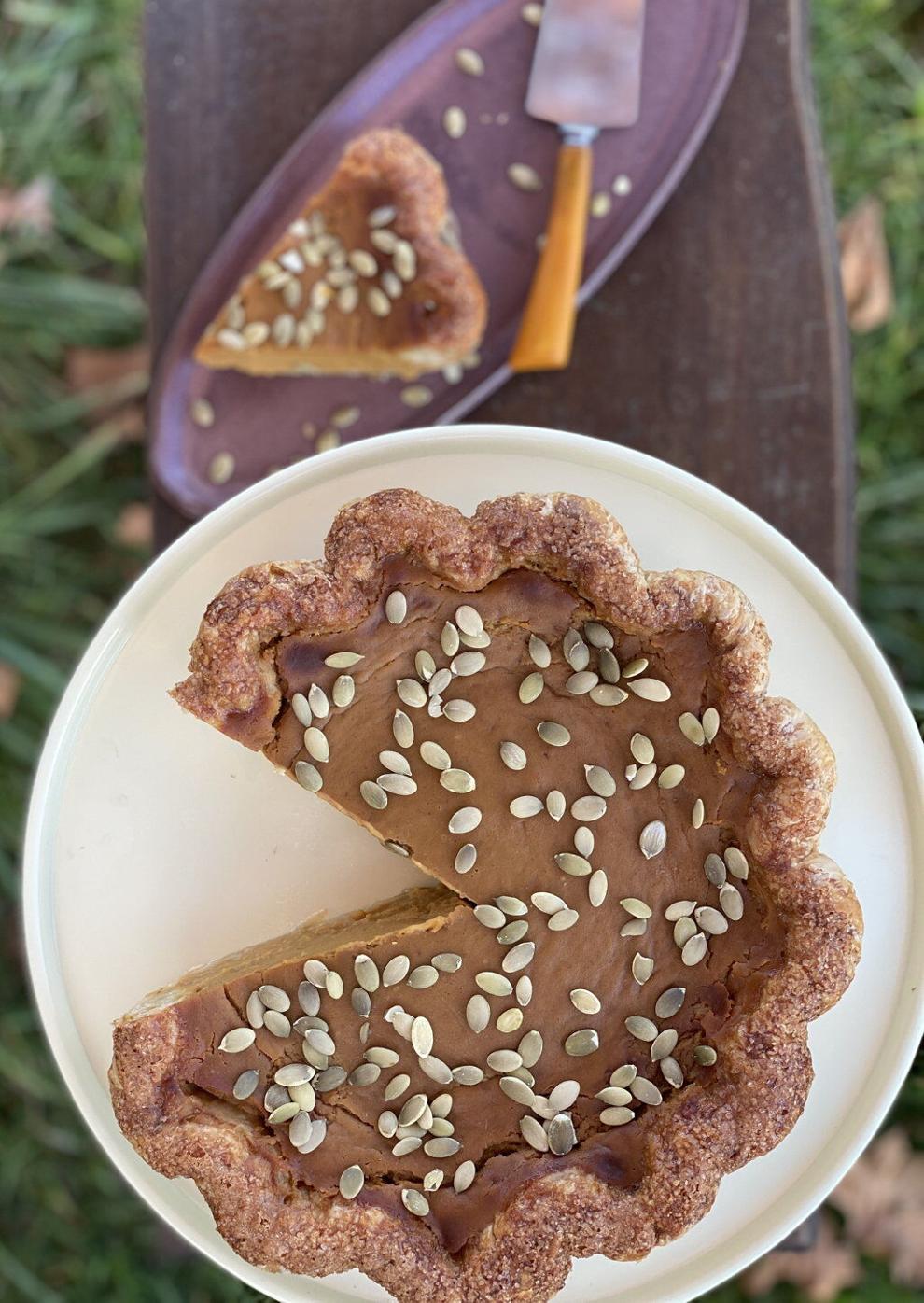 Connecting her brand across mediums, the voice that Brodsky would like on her packaging is the same as the one she has been building on her social media.
"Get help when you need it, but always make sure that it's your voice, that it's the voice of the farm, that it's authentic," Brodsky said. "Outsourcing social media without really claiming the voice of the business is a big mistake and can inhibit the deepening of those relationships with your customers."
Manoff has similar goal for her money, telling the story about what cider is.
"One of the hurdles or challenges that we're kind of facing with the cider is that people don't know what it is," Manoff said. "People are confused about the product that we're making."
All of the $45,000 that Manoff received will go to marketing and producing information about her product. Half of the money is funding a five-minute video that shows who the family is, the process of making cider and a breakdown of what happens during the different seasons on the farm.
The full video will be available on the cidery's website, but Manoff is also using the clips on social media, hoping to bring more people in for online sales. She is even trying to get airtime in the local movie theater.
Manoff will also use the grant money to hone her social media strategy. She is talking with Philadelphia Magazine about running the cidery's ads on its social media to compare how those ads do versus how hers do.
"I'm testing to see if I can do it all by myself without paying a contractor to do it," she said.
While the cidery sells retail and direct to consumer, Manoff emphasized that even wholesale farms can have a strong web presence to help boost sales.
She also said that while the cider production is new to people, the product they are working with is not, and it is something that grows plentifully in their location.
"That's kind of part of what the VAPG grant is all about. What do you have to work with and how can you make it more successful?" Manoff said.
A total of six producers in Pennsylvania received Value-Added Producer Grants in the most recent funding round. North Mountain Pastures in Perry County will be running a marketing campaign around online marketing of direct-shipped meats.
Katydid Hill in Schuylkill County will be using the funding to produce and market herbal tea with farm-grown ingredients. Likewise, Crooked Row Farm in Lehigh County will be making and marketing hot pepper sauces, dried pepper powders, marinades, salad dressings, culinary oils, teas and soaps from farm-grown ingredients.