Strawberries, cherries and peaches all had strong harvests earlier this year, and apple growers were looking forward to similar results.
But the heavy rains from the remnants of Hurricane Ida in early September raised the risk of splitting damage.
"It's a little too early to know for sure," said Don Seifrit, a tree fruit educator from Penn State Extension in Berks County. "There are worries and the jury is still out. Apples are fragile, and we may not know the full impact of that rain until late fall."
Adams County — Pennsylvania's apple hub — had its share of Ida rain, and it's causing some worry for fifth-generation grower William Boyer, of Boyer Nurseries and Orchards in Biglerville.
He said there were pluses and minuses with the 6-7 inches of rain his orchards absorbed.
"There were breaks in the torrents of rain, and we had some runoff," he said, "and our soil was pretty dry and did need the water."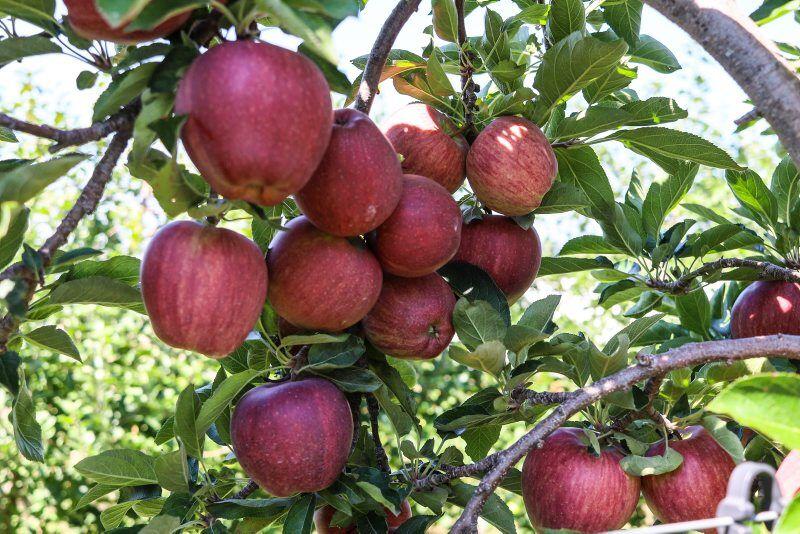 Boyer also said that some of his early varieties including Honeycrisp and Gala, which were ready to harvest, have shown some shoulder (near the stem) cracks. Some of those apples that would have been premium grade will go to juice and applesauce instead.
"Our popular Fuji apples and all of our later varieties were still small enough to absorb the water, so they should be fine with that harvest," Boyer said.
Two Plain Sect growers in Lancaster County who declined to be identified reported seeing cracks in early varieties that were picked after the rain. However, all growers interviewed for this article said the overall size of this year's apples, and their quantity, will offset some of the loss from the storm.
Apples All Year Round
"Fortunately, with modern technology, all packers are now able to store apples for months so they are as tasty through spring and summer months as they were when picked in September," said Andy Figart, president of Hess Brothers Fruit Co., a large packer in Lancaster.
Figart said apples need to be stored at 34-36 degrees to maintain freshness.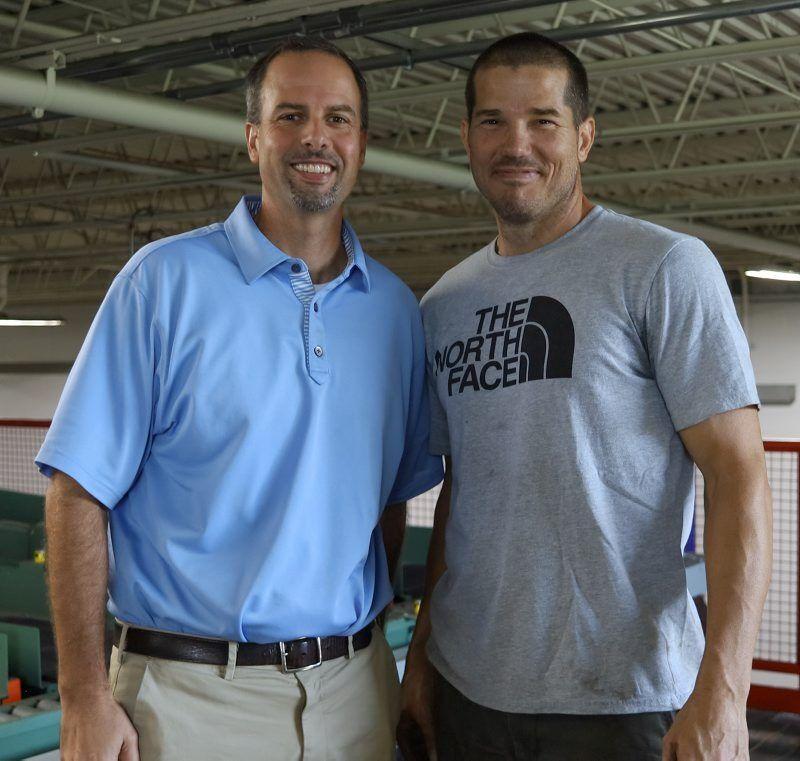 "CA (controlled atmosphere) technology that regulates oxygen, carbon dioxide and nitrogen as well as the temperature and humidity of storage rooms have, since the 1990s, kept apples fresh and allowed packers to ship them year-round to large grocery customers," he said.
Hess Brothers doesn't own a single apple tree, but each year the company buys and sells 2 million bushels (some 80 million pounds) of apples grown in Maryland and Virginia in early summer, and Pennsylvania (primarily Adams County) and New York for late summer and fall varieties.
All the apples are processed (inspected, cleaned and sorted by size), stored and packaged for delivery.
"Lancaster Country does not have the best soil to be a major commercial apple producer," Figart said. "And late spring frosts here can cause damage to all tree-grown fruits."
Figart's grandfather, Arthur, and his brother, Ed, tried multiple times to grow apples without success on their homestead farms off Becker Road.
"In the early 1960s, they visited major apple growers in the East and established partnerships with growers that remain to this day," Figart said.
Apples are America's most popular fruit. What's yours?
September 18, 2021
You voted:
Hess Brothers' busiest processing time runs from late August through January as dozens of varieties of apples are picked and shipped to their 160,000-square-foot facility.
They process, pack and ship fresh apples from the facility to large customers including Costco, Aldi and Giant, as well as large family-run chains.
Hess also ships to businesses that produce apple juice and sauce, and to apple cutters that prepare fresh, sliced apple packs for schools and fast-food restaurants.
Figart is part of a three-man, third-generation management team. He is the grandson of one of the founders who opened the company in 1964 in a tobacco shed to supplement a successful wholesale farm business.
Figart, 48, comes from a manufacturing background and does sales and marketing for the company while cousins Ryan Hess, 46, handles the grower relationships, and Zack King, 45, coordinates production.
Figart's mother, Cathy, was part of the company's second-generation management, working with her late brothers, Fred and Gerry, for nearly 40 years until she retired and the business passed to the third generation.
When asked what was new in the industry, Figart said "new" in the fruit business is a relative term, as it may be a decade or more to introduce a new variety of apple moving from initial grafting through seeing if customers like the taste and consistency enough to warrant production.
"But," he said, "that's exactly what is happening in the industry, with customers moving away from longstanding apple varieties like Red Delicious, McIntosh, Stayman and Rome to newer varieties including Honeycrisp, Gala and Fuji."
New WildTwist Variety
Hess Brothers has developed and introduced a proprietary apple in the past decade called WildTwist. Hess has partnered with a West Coast fruit company to increase national production and ease logistics.
The apple is a combination of the Honeycrisp and Cripps Pink varieties, and is known for a sweet-tart flavor with a distinctive crunch.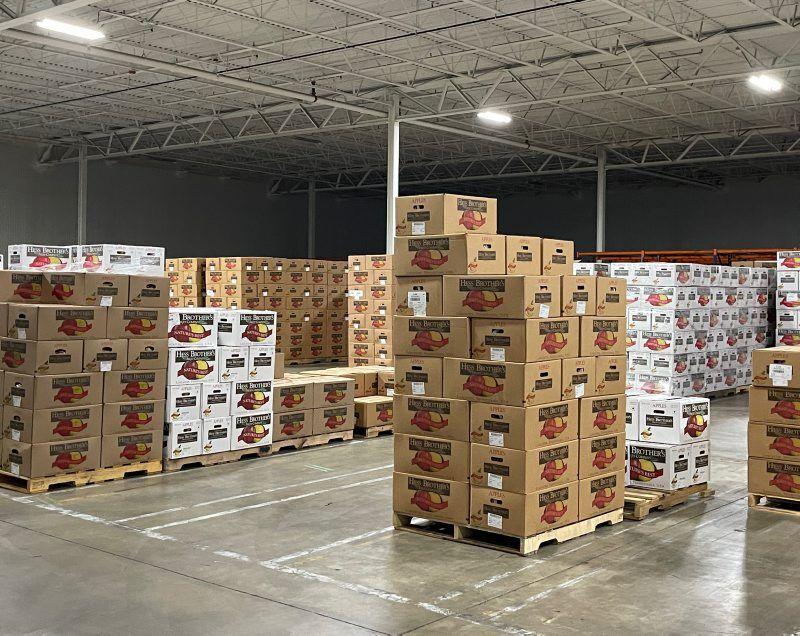 "It took more than a decade from our first work to grow apples for testing," Figart said. "And that lasted two years at the Farm Show and other locations. We also worked with our partner growers in Adams County, New York and Maryland to graft trees to produce the WildTwist, and then worked with Stauffer's of Kissel Hill to introduce the variety to local customers a few years ago, who gave it the thumbs up."
Hess has licensed the variety and will be able to license growers to produce WildTwist for the next 30 years.
"We now have between 30-40 growers growing WildTwist on some 300,000 trees," he said, "and expect some 200,000 bushels to make it to market this season."
WildTwist is a late-season apple, harvested in late October and November, arriving at markets in January.
"We've been growing and eating apples in this country since it was a country," Figart said, "and tastes change, as we have seen in recent years with Honeycrisp and Gala. We think WildTwist will join that group and continue to attract more fans in the next few years."