LEONARDTOWN, Md. — "I was 23 years old when I accepted my first role of winemaker and I still remember the shocked expressions of patrons waiting to meet the winemaker," said Lauren Zimmerman. "They usually expect a 60-year-old male to greet them. It's true that traditionally the winemaking industry has been male dominated, but that has very much changed as some of the top U.S. winemakers are female."
Zimmerman, a dynamic and enthusiastic young woman in the burgeoning Maryland wine industry, is currently the winemaker for the Port of Leonardtown Winery in southern Maryland.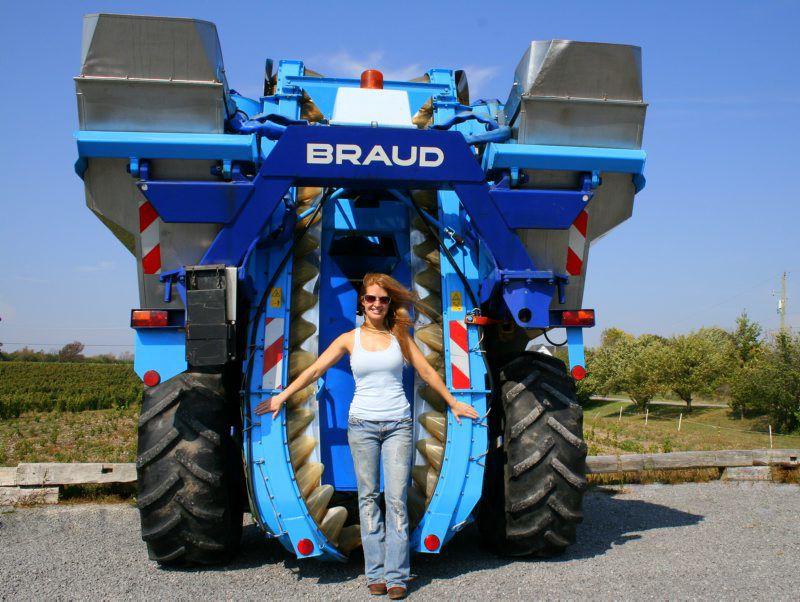 When asked what it's like being a female in an industry usually led by men, Zimmerman chuckled and said, "I have to admit, it was challenging not being able to drink wine during my pregnancy. I continued to taste, but always spit. But we did our blending trials while I was seven months pregnant and it was like having super powers — my sense of smell was so heightened by the pregnancy that I know it definitely helped with the creation of our gold medal blends."
Port of Leonardtown Winery is not only a frequent gold medal winner, it is also a unique operation. It is a cooperative which is owned and operated by a group of 11 grape growers. All the growers have their own working vineyards, but they come together to co-mingle their fruit, process, bottle and sell under the one Port of Leonardtown Winery label.
Zimmerman works closely with these growers, ensuring that the best quality grapes are harvested. Her job is to oversee quality control from grape to glass through every step of the process — growth, harvest, processing, fermenting and bottling.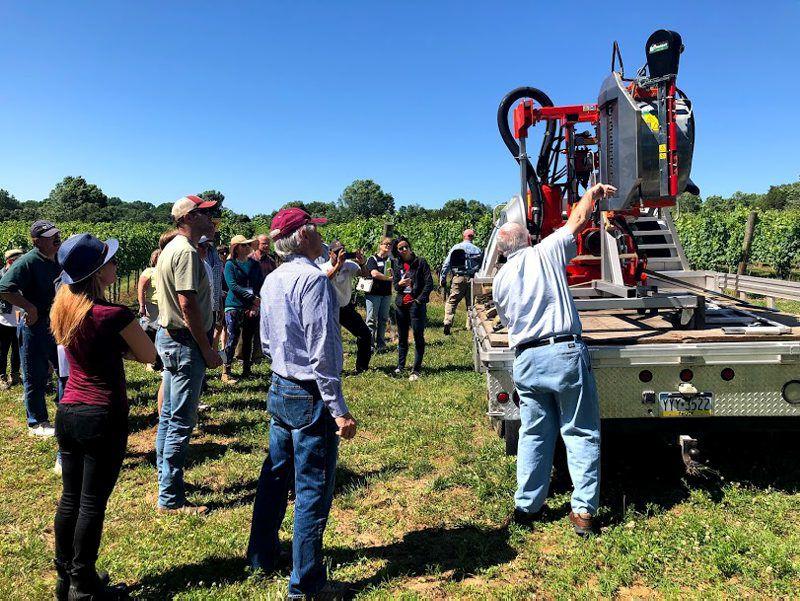 Outside of the winemaking, she was also involved in designing and implementing the new tasting room renovation with expanded patio and showcase vineyard. She credits the many wine retail and marketing classes she's taken as being helpful in that process.
When harvest season is over, Zimmerman also consults with vineyards outside the cooperative, some with vines, some just thinking about planting. She is active in both the Maryland Grape Grower's Association and the Maryland Wineries Association. She enjoys educating new growers on what it takes to be a premium grape grower in southern Maryland. It's a natural progression for someone who fell in love with the industry at an early age.
Zimmerman started working at a vineyard, Huff Estates, in Ontario, Canada, when she was just 18 years old, and "immediately fell in love with grape growing," she said. She learned how to drive tractors, maintain the vines and harvest the grapes in the fall, and spent the next seven years working in vineyards.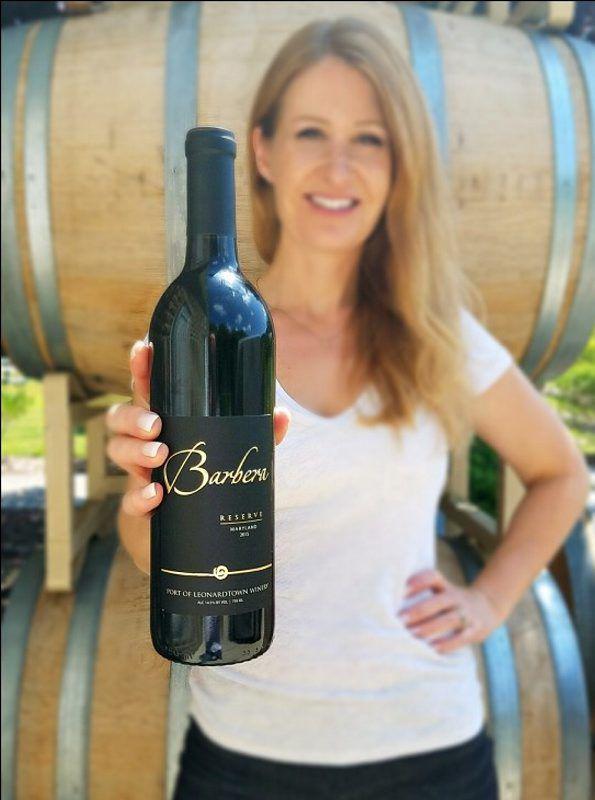 "In Canada, I helped grow amazing Chardonnay, Pinot Noir and Merlot," Zimmerman said. "Since the winters were tough, we had to take extra precautions to keep the sensitive vinifera varieties healthy, which included hilling up mounds of soil around the trunks of the vines. This protected the grafts from extreme temperatures. I became envious of southern vineyards who didn't have to take the extra laborious steps when growing grapes. However, after moving to Maryland in 2012, I saw the damage Hurricane Irene wreaked on local vineyards and quickly realized that every grape growing region has its own challenges."
Since taking over as head winemaker for Port of Leonardtown, Zimmerman has been a part of several pivotal vintages, one which brought home the coveted 2018 Governor's Cup trophy for best wine in Maryland, the Port of Leonardtown Barbera Reserve, and another which they recently released as southern Maryland's first canned wine, and which sold out in less than a month. Zimmerman pointed out that well done canned wine has exploded in popularity on the West Coast. It's a casual and convenient approach to drinking wine which all can relate to — a more "pinkies down" approach to drinking wine.
She is excited to see the evolution of Maryland wine, which has 100 wineries to date and continues to grow. In the beginning, Maryland was known for producing sweet wines, but that has changed. Many in the state are producing world class, high quality dry wines that are getting attention, not only from out of state but from out of country as well.
"I'm looking forward to more wineries opening in southern Maryland and also breweries, and distilleries," Zimmerman said. "We have a phenomenal gastronomical experience here with tons of local flare from our amazing local agriculture and seafood markets. St. Mary's Tourism is currently revamping their website to feature all the amazing local highlights in the area. We are finishing up a video series to showcase many of these amazing local gems. I'm looking forward to continuing to grow and promote the amazing taste experience found in southern Maryland."