Last year's food giveaway in New Holland, Pennsylvania, was in response to milk being dumped during the early stage of the pandemic.
This year's return of the event — revamped as a community lunch to celebrate Dairy Month — was a response to last year's community spirit.
In early spring 2020, brothers Karl and Mike Sensenig, third-generation operators of Sensenig's Feed Mill, worked with the 97 Milk advocacy group, Achenbach's Bakery and Kreider Farms to hand out milk, bread and eggs to the community during a time when many grocery store shelves were empty or in short supply.
It went so well that the Sensenigs decided to organize a similar event again this year, on June 9, with a few additions.
"It is the start of what we hope will be an annual event," Mike Sensenig said.
The Sensenigs teamed up with Hostetter Realty, Ephrata Church of the Brethren, Herr Foods, Yoder's Country Market, the Dairy Pricing Association, Little Stream Auto Rental and 97 Milk for this year's event.
The drive-thru, pickup lunch of ham and cheese sandwiches, Herr's potato chips, white or chocolate milk, and a Dairy Month favorite — milkshakes — drew a steady stream of vehicles.
And you didn't need a car or truck to join the fun.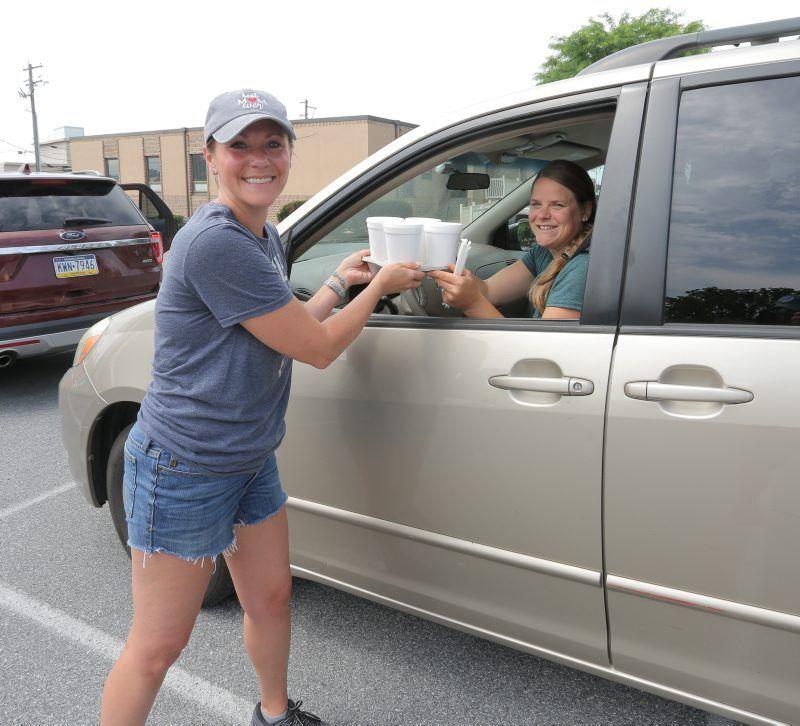 A group of landscapers working nearby walked through the line during their lunch break, and a boy on his bicycle stopped by for a free lunch.
"The milkshake trailer from the Ephrata Church of the Brethren was a big hit." Sensenig said. "Who doesn't like a cold vanilla milkshake on a summer day?"
According to Pastor Brian Messler, the church's milkshake trailer is a favorite at social events and fairs.
Last year, about 5,500 gallons of milk were distributed. This year, according to Sensenig, there were 2,500 containers of white and chocolate milk, 1,500 ham and cheese sandwiches and chips, and as many milkshakes as the church volunteers could make.
Leftovers were donated to New Holland's CrossNet Ministries.