NEW HOLLAND, Pa. — Every two years, a contingent of New Holland dealers and customers from the Czech Republic travels to North America to visit places where various implements and tractors are produced.
On April 24, the group returned, and this time they visited the birthplace of the brand.
"We've been to North Dakota to see where T9 tractors are made, Wichita for skidsteers, and we had a lot of requests to come here," said Ales Petr, marketing manager for New Holland Agriculture in the Czech Republic and Slovakia.
Thirty-nine dealers and customers made the trip from Eastern Europe for a two-day stint in New Holland, where they toured the plant, visited the company's farm and toured the Messick's dealership in Mount Joy.
The star attraction, Petr said, is the plant in New Holland, which makes all Case IH and New Holland Roll-Belt round balers, Discbines, manure spreaders and small square balers, as well as some rotary rake models.
It is the one of the few company facilities that manufactures components and assembles implements. Many of the plants elsewhere in North America are assembly-only.
"It's nice to see the whole production. It really helps dealers, and customers, to see that process," Petr said.
The visit, called a "dealer exchange," also allowed New Holland employees from both countries to share insights about different customer demands for the global machinery market.
For example, Petr said New Holland Roll-Belt balers are the most popular round balers in the Czech Republic and Slovakia, which were merged as Czechoslovakia for much of the 20th century. New Holland forage harvesters are second to Claas in popularity, he added, and when it comes to high horsepower tractors, Case IH leads the way.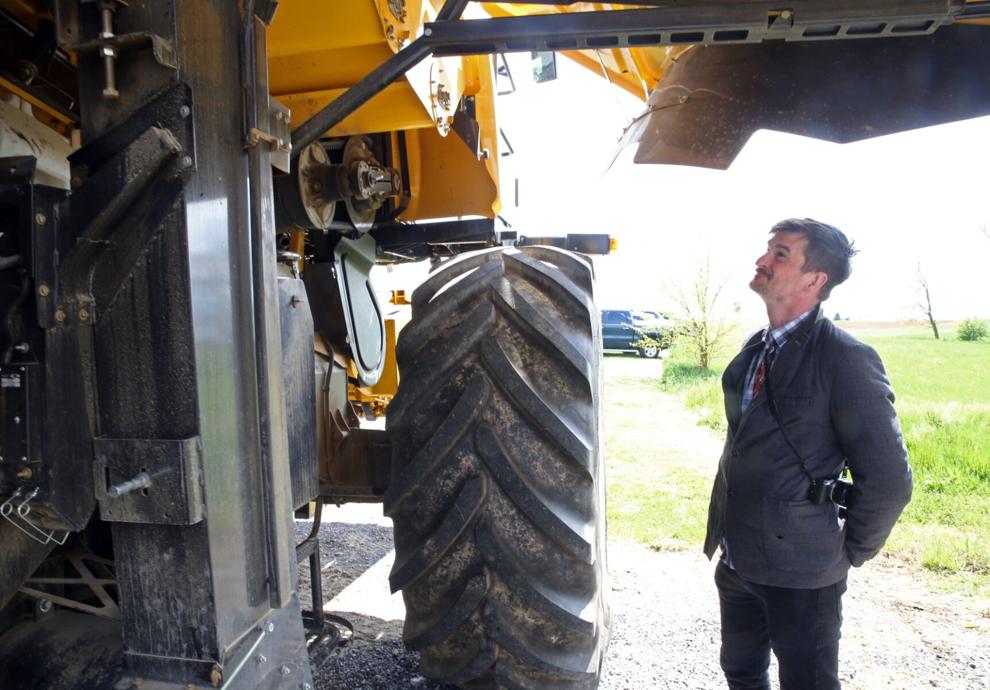 Though the New Holland plant produces Roll-Belt balers, the ones used in the Czech Republic and Slovakia are made in Plock, Poland.
Aimee Culbert, communications specialist for New Holland North America, said locating plants where demand for specific types of machinery is highest helps save on transportation costs.
"We typically manufacture where the largest global market is, and for hay tools that's here in New Holland," Culbert said. "But they have a large hay market in Europe, so that's why we have a plant in Poland as well."
The Czech visitors were also impressed with the size of the New Holland plant and corporate campus.
The facility encompasses 65 acres, and the plant has a workforce of 676 employees and more than 705,000 square feet of manufacturing space.
"This was amazing to see and very different from the plants where tractors are made," said Leo Cermak, product manager for Agrotec, an importer of New Holland and Case IH equipment for the Czech Republic, Slovakia and Hungary. "It's interesting to compare European production to North America. The difference is the production you have here is for smaller farms, and our market is for bigger machines."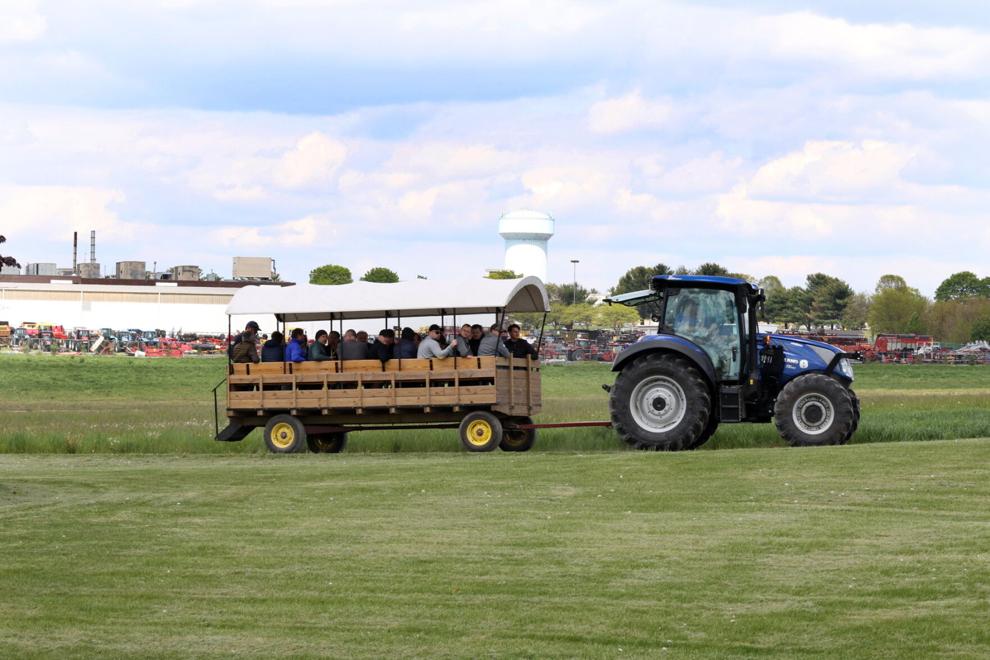 As the day ended with a tour of New Holland's farm — where machinery is researched and tested in the field — the attendees' interest expanded when they saw the Lancaster County countryside. They had a lot of questions about the area's Plain Sect farmers and how they use horses, crops grown in the area, and the economics of a successful North American farm.
Culbert said the farm visit was just as beneficial as the plant tour.
"We wanted to give them a taste of what a Lancaster County farm is like, and when they're on the farm you see some of the things that both cultures have in common," she said. "Farmers and equipment dealers, no matter where they're from, always like to talk to each other about different regulations, practices and machinery. That was evident here."
Czech farmers face an effort by the European Union to cut emissions, limits on field size based on erosion potential, land costs (in the Czech Republic a hectare sells for $50,000), and a push by the government to reduce chemical and fertilizer use, Petr said.
And there are also supply chain issues.
"What we perceive as limiting us for equipment sales is we don't have good movement of parts for some things," Petr said. "If you sell farm machinery and spare parts aren't easy, it can make it difficult to sell another machine."
Availability is an issue. Demand is high for certain models in the Czech Republic, Petr said, but a strike at the European factory that makes T8 tractors has caused a disruption.
"We have 25 orders on big tractors that have been waiting more than a year," Petr said. "But it's really impressive to see what's being accomplished here and the scale of the production at this plant."
Culbert expects more New Holland dealers from abroad to travel and visit the Pennsylvania campus — a Brazilian delegation could arrive later this year — and the dealer exchanges are a mutual benefit.
"From a brand perspective and as the birthplace of New Holland, we get a lot of attention here," she said. "These visits really give us great insight into the global markets from the manufacturing and production elements."