Farming the differing geographical and topographical regions in the state of Maryland can seem incompatible. For the Duley family, which farms a lot of grain between the Chesapeake Bay and the Capital Beltway, it can appear to be a challenge to work with nearly 2,000 planted acres spread over many dissimilar parcels of land. Unlike the Eastern Shore of Maryland, where it is more common to have large tracts of flat, contiguous farmland, the hilly Western Shore is populated by many more small farms located on the rural outskirts of heavily populated urban areas.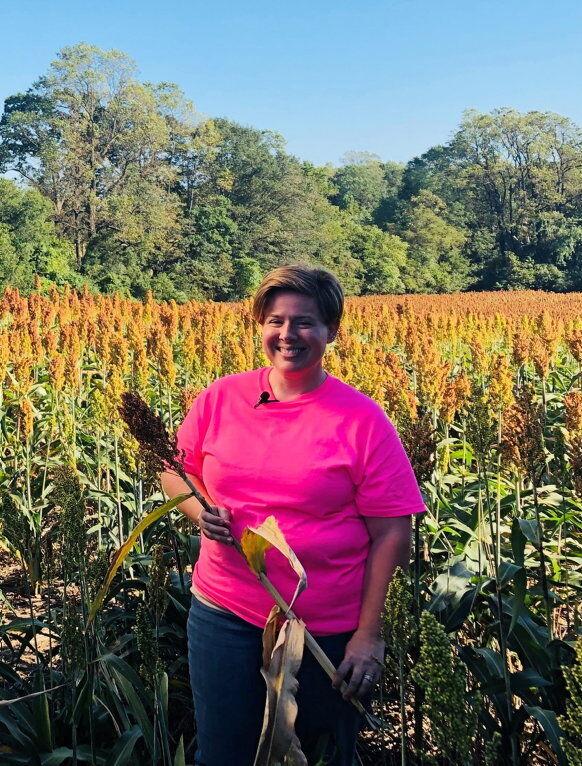 "I can only think of about four other farmers who are doing what we do," said Missi Duley.
Paul and Missi Duley are a rare farmer couple on the Western side of the Bay Bridge that farm a significant amount of ground over dozens of parcels located in multiple counties.
"Our home farm piece here is 146 acres, with 60 of those tillable," Paul Duley said. "Everything else is leased. We've got around 1,920 planted acres on 46 different properties in three counties — Prince George's, Charles, and St. Mary's (counties). We farm as far north as Westphalia right off the Beltway, all the way down to Clements. Our longest haul with equipment from the home farm to the most southern lease we work is about an hour and 20 minutes."
The home farm for the Duleys is located in southern Prince George's County, off of Croom Road, a two-lane stretch of 15 miles of blacktop that connects Prince George's and Charles counties. Croom is known as the back-road bypass for anyone looking to escape the traffic of Route 301 from Upper Marlboro to south of Waldorf. This matters, because the Duleys estimate that roughly 10,000 cars a day are commuting through the area as they are pulling large farm equipment up and down the road.
"I'm the lead vehicle when we move equipment," Missi Duley said, "and we were just moving the combine this past week, coming over the swamp bridge on Croom. And, here I am with my flashers on, waving my flag out the window, and people are still passing me on the hill, trying to get around us. It's a real issue."
Passing Down a Legacy of Farming
Paul Duley grew up working with his father, and agriculture is all he's ever wanted to do.
"I grew up farming and I started helping Dad with tractor work and field work at a young age," he said. "At that time, we were growing corn and some soybeans, but mainly corn."
When the couple took over full-time ownership and management of Duley Farms from Paul's father nine years ago, Missi quit her job at a local preschool to farm full time with her husband.
"I became a combine operator, a taxi service, and a food delivery driver," she said, joking with a smile.
The Duleys have three sons, two who are "grown and flown," and one still at home.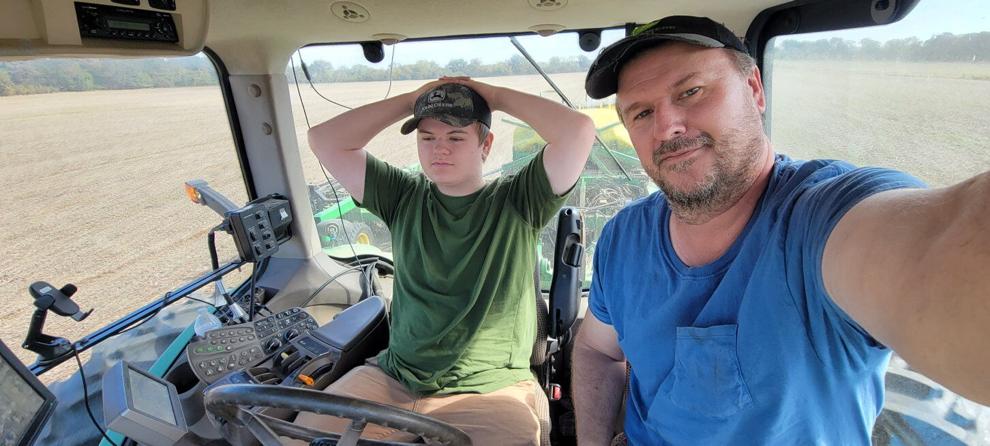 "Zach is our third son, and the one who wants to take over the farm," Missi said. "Although our oldest two went to traditional schools, Zach has chosen to be home schooled and he loves it. He does his schoolwork, and then works with us on the farm. It's the best kind of combined education. He's 16 years old now, and he was allowed to plant cover crops on his own this year."
From Sorghum to Land Leases
The Duleys grow corn, soybeans, sorghum and wheat. They store most of their grain crop in their own silos, located on the home farm. We store about 90% of our grain," Paul Duley said. "That's about 130,000 bushels. All my corn and sorghum goes to brokers in Virginia, Pennsylvania and up around Lake Erie. Our soybeans go to Wicomico Grain or Perdue."
Like a lot of farmers in Southern Maryland now, Paul Duley likes growing sorghum, which was a new crop to the area not that long ago. "I started experimenting with sorghum about 12 years ago," he said.
"I really think it's the future of this area, because of all the deer pressure we have. Deer will mostly leave sorghum alone, as long as you harvest it early. If you let it turn brown in the field, then the deer and birds will get it. But harvest it a little early and you don't have that problem. I invested in a high-speed dryer and wet holding tanks, and I harvest early and dry it down. Planting sorghum has saved a lot of farmland for us. The deer are just that bad in some areas with the corn and soybeans. I have farms near the Beltway where the deer pressure is so crazy, that one year the entire 220 acres of corn was eaten by deer and I didn't harvest anything out of that field."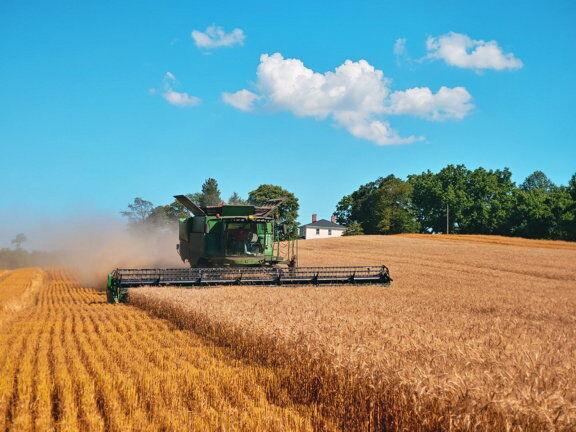 Most of the sorghum the Duleys grow goes to pet food products.
"Purina buys a lot of it. It's great for bird feed, and it's also a gluten-free product, if you're looking for that."
With dozens of leases and landowners, the Duleys might also be unusual in the fact that a majority of those are just verbal agreements.
"Most of our contracts are just hand-shake agreements," Paul Duley said. "We have a good reputation for paying the rent on time and taking care of the land. We have a reputation of not really needing contracts. We do have some with Park & Planning, and a few with some lands that are in family trusts, but overall we have less then 10 printed contracts. People know it's important to us to take care of the land, and our policy is 'start from the ground up' with healthy soil."
When asked about their work with the soil, Paul Duley slid easily into talking about a topic that he obviously cares a lot about.
"There's lot's of science in the maintenance and health of the soil," he said. "The fungal layer, the microbes, the little bugs you have to feed and protect, the earthworms. We don't use insecticides anymore."
He talked about using a certain sugar product in the row of the seed trench to help feed the soil and the beneficial insects.
"The sugar row will be loaded with great earthworms, and they turn the soil and let all the water and air circulate. The soil then absorbs more rain and holds it longer."
This detail is important in an area like Croom, which has very sandy, well-drained soils. Even during wet years it can be known for its dry spells.
"I'd say this was a wet year," Paul Duley said, "but even then, we had a 30-day dry spell here."
The Duleys utilize several best management practices, or BMPs, when it comes to the sustainability of their soils, farms and ecosystems.
"We're 100% no-till, do buffer strips where necessary, and we plant cover crops like buckwheat, sunn hemp, some sunflowers and clover radishes on the sorghum ground."
The Duleys were named the Prince George's County Soil Conservation Farmers of the Year in 2018.
When asked what their favorite thing is about their farming lifestyle and business, Paul Duley said, "I really like the solitude of it."
Missi Duley laughed, and said, "I don't! I like noise and people. I have my podcast and playlists going in the combine. And, I've even pulled over a time or two to give random people rides in the combine. I love showing people what we do and educating them about farming."
She paused and then added, "I also love seeing all the wildlife when we're out in the fields. I've seen coyotes, foxes, skunks, you name it."
"I also love farming with him," Missi Duley said, glancing at her husband with a smile. "We've been married for 23 years and farming full time together for over nine years, so I guess it's all worked out."