Half the people in the world menstruate, but nearly no one knows exactly what feminine hygiene products are made of and how those materials may be affecting the health outcomes of the people using the products, according to Claire Crunk, founder and CEO of Trace Femcare.
"Part of why there is so little transparency in period products, Crunk said, "is because the supply chain is global, complex and opaque, and the solution to that is to build regionalized supply chains that are brand-led and very intimate."
Which is exactly what she's doing at Trace, where they make tampons and pads from a blend of hemp and cotton.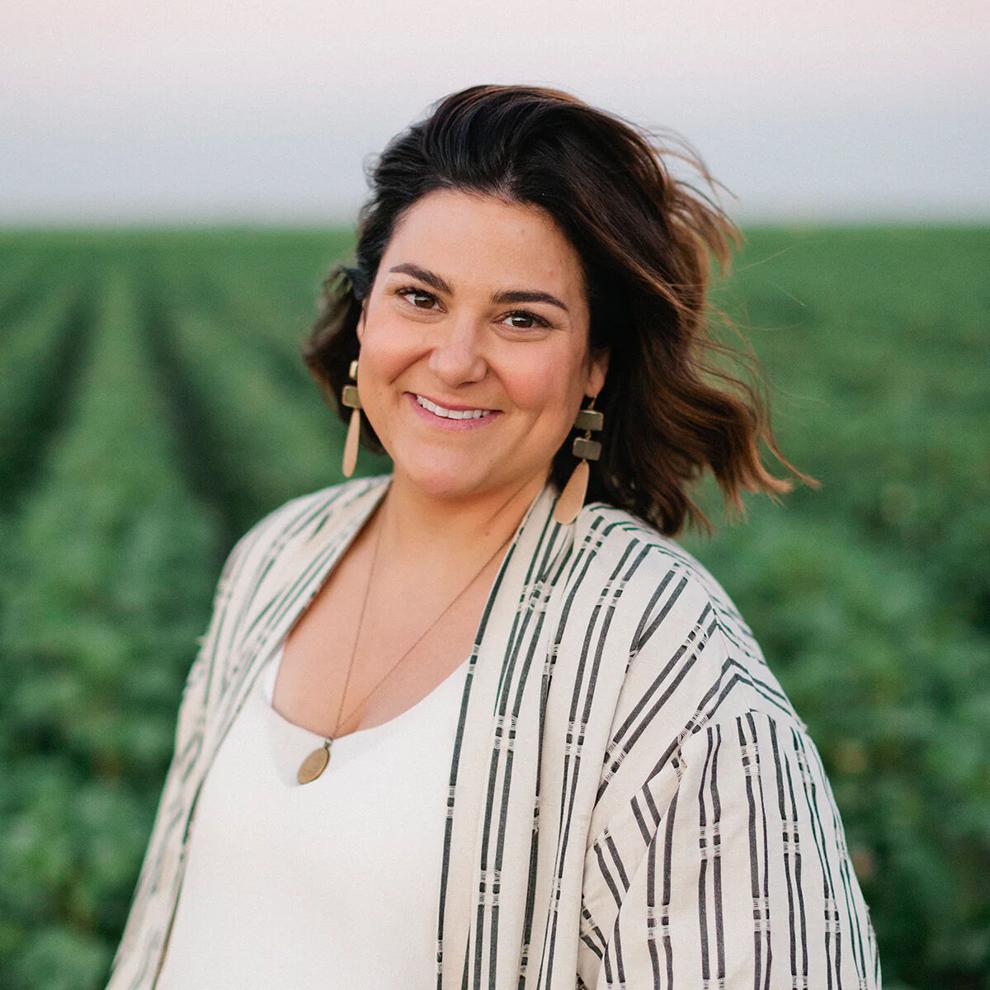 Crunk was a women's health nurse practitioner and owned her own practice for more than 10 years in Tennessee. During this time she saw many patients with vulvar rashes, period pain, period irregularity, infertility and more.
She dug into the research and tried "to understand how the products in our environment that we put on and in our bodies could be affecting health outcomes," she said.
The more she learned about the opaqueness of the tampon industry, the more her frustration grew.
She said that most products on the market, regardless of brand, are made by the same small group of manufactures, and often these manufactures don't themselves know what's in their products.
"This is a huge problem that we're trying to solve in the industry," she said. "There's just no transparency. The tampon manufacturer doesn't know what chemicals are being used to process the fibers that they're purchasing to make their products.
She said that these formulations are often proprietary, so even if you ask the fiber producers what chemicals they are using, they won't disclose them.
"So a lot of the risk assessment is categorical in nature instead of precise," Crunk said.
She pointed to the use of PFAS, or forever chemicals, in menstrual underwear, which can cause infertility, cancer and autoimmune disorders.
"They're endocrine disruptors, hormone disruptors. So to put that in a product that's touching our reproductive organs, that's a big problem to me," she said.
After a decade of running her women's health practice, Crunk suffered from severe burnout and walked away from it all, and embarked on her own journey of healing.
Her time of recovery was also a time of discovery. She was struck with the idea to build a brand of feminine products made from natural materials like hemp and cotton that offered transparency in the supply chain.
And Trace Femcare was born.
"And to this day, I think we're the only brand that knows what farm practices happen in their fiber production," she said.
The hemp fiber used in Trace's tampons is sourced from hemp grown and processed in the U.S., mostly from North Carolina and Montana.
"Our product is blended with a regenerative cotton called Climate Beneficial cotton, and all of our cotton is grown and processed in the U.S. as well," she said.
Building Trace Femcare
Crunk founded the company in 2018 and soon brought in two additional co-founders to make her dream a reality — Meg Galaske, a holistic medical doctor and energy healer; and Olaf Isele, an engineer who has specialized in absorbent hygiene products for over 25 years.
Together they have built Trace and are preparing to launch their first product this summer, an applicator-free, biodegradable menstrual tampon, with several more products in the pipeline.
"Our mission at Trace is to heal the earth with our periods." Crunk said.
As girls grow up into women, they get signals from society that "periods are something dirty or something bad, a problem that needs to be fixed, hidden, to be taken care of," she said.
"And that's how we're marketed to. But we believe that our periods can be a tool to healing — and in this case, healing the earth. So I started Trace because I was looking for period products that were made of materials that were healthier for our bodies," she said.
"I wanted to make tampons and pads with full traceability down to farm level and operate a brand where I personally know every single person that touches the making of this product, and every single chemical, and have a primary voice in guiding that process, too. So, I'm proud to say that we have accomplished that."
Listen to the whole conversation here:
Trace Femcare
Thanks to our Sponsors!
IND HEMP
Mpactful Ventures