HARRISBURG, Pa. — Hemp farmers, processors, advocates and policymakers gathered at the Pennsylvania Farm Show Complex to share knowledge and find inspiration, Nov. 14-15, 2022.
Hosted by the Team PA Foundation in conjunction with the Pennsylvania Department of Agriculture, the Pennsylvania Hemp Summit drew attendees from around the state and region, including lawmakers and representatives from neighboring state ag departments.
To kick off the summit, Pennsylvania Ag Secretary Russell Redding celebrated the state's progress in hemp from the early days of the pilot program to the 2018 Farm Bill and beyond. He thanked the people in the room for sticking with it.
"You don't get in this business of ag, generally, without taking a long view," he said. "It is a prerequisite for what we do in agriculture, and changing the hearts and minds of folks around hemp is part of that long view."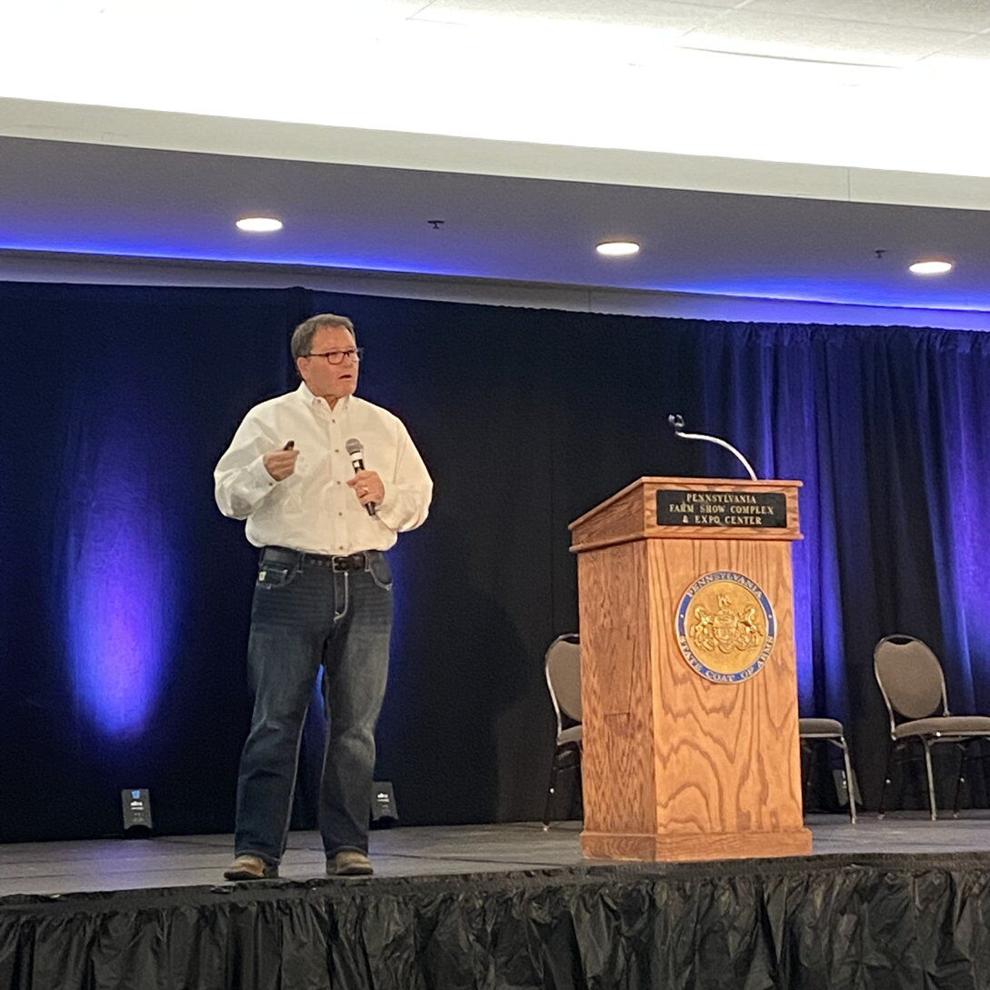 After the secretary spoke, Ken Elliott, co-founder and president of IND HEMP, currently America's largest hemp company, a family-owned operation in Montana, gave the keynote address.
Elliott told his story of hemp, how back in 2012 he was trying to clean up a Superfund site on an Indian reservation in Montana and started looking at hemp as a way to remediate the soil.
The more he looked into to hemp, the more he saw its potential, especially as a food, which led to the founding of IND HEMP as a grain processor and then as a processing facility for fiber.
Elliott talked about the challenges of growing hemp in Montana, with its lack of rain and overabundance of crop-destroying grasshoppers, two things that aren't an issue here in Pennsylvania.
Elliott sees vast potential for hemp in the Keystone State.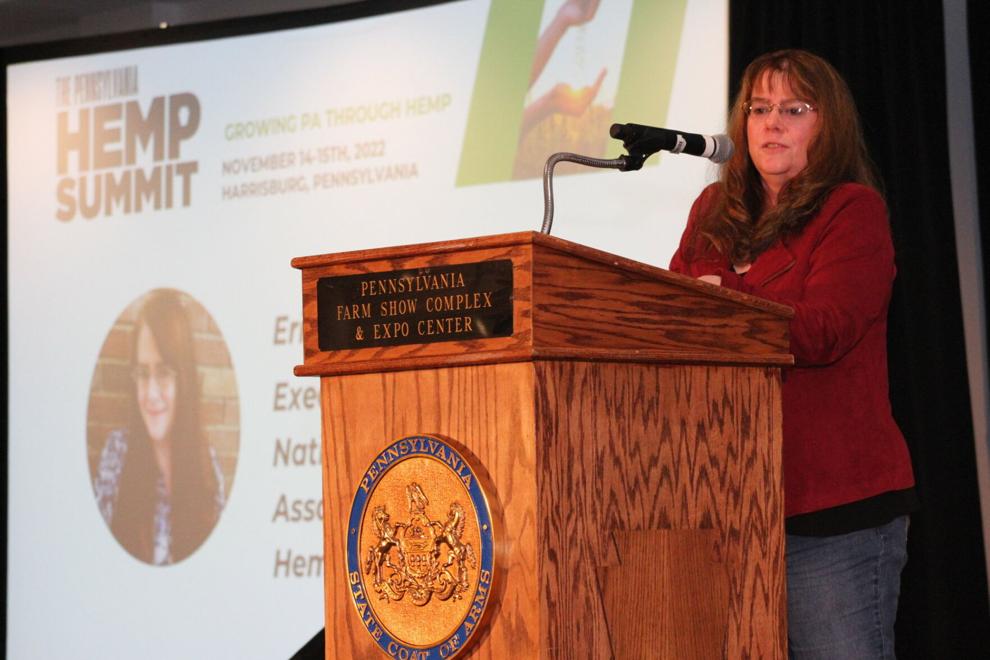 "Montana has got a lot of great things going on, but it doesn't have the resources and opportunities that Pennsylvania has," he said, referring to the good soil and climate, long history of agriculture and dedicated farmers, and proximity to markets.
Much of the discussion at the summit centered around the need for sensible regulation that would allow fiber and grain hemp to flourish as a commodity crop like corn and soy.
One idea is an industrial hemp exemption that would allow fiber and grain growers to operate without expensive compliance testing and FBI background checks.
Another idea that could open up additional markets would approving hemp as a livestock feed.
Over a dozen state lawmakers were in attendance Monday night, including key members of the Agriculture and Rural Affairs Committee, who participated in a question and answer session with panel members.
Other topics of conversation included the need for capital investment in processing capacity and supply chain infrastructure.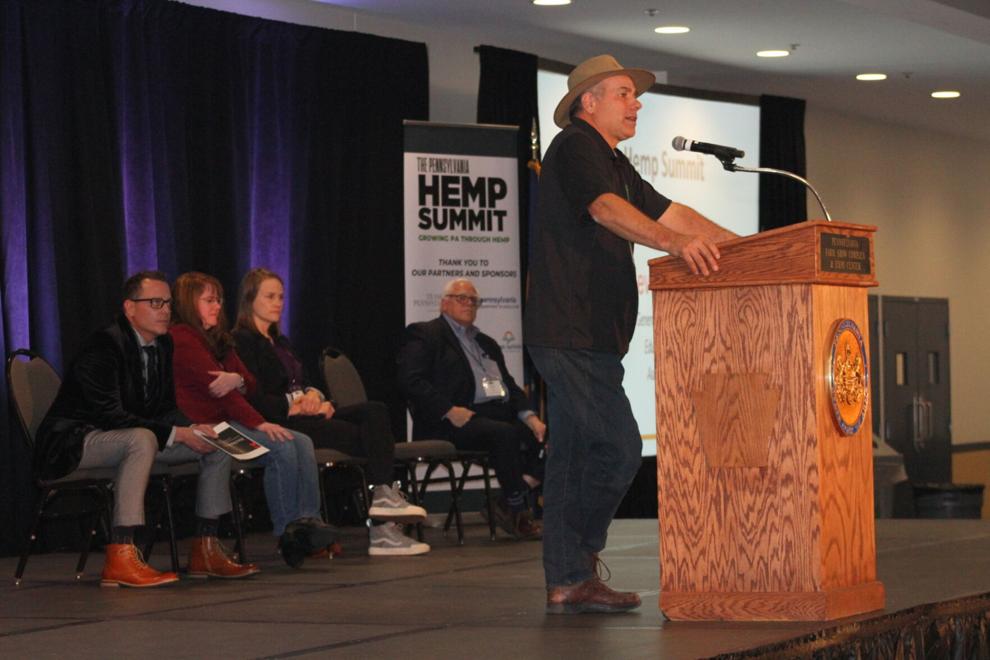 Back in 2019, the buzz around hemp centered on CBD production, and while that buzz has certainly been diminished by the crash of the CBD market, there is still great enthusiasm for floral hemp in Pennsylvania.
The shift toward industrial applications was obvious to summit attendee Brett Goldman, a consultant on the cannabinoid side of the industry.
"My big takeaway is just how dominant the fiber side of the industry has become and the need for more dialog between fiber producers and cannabinoid producers, and the need for more infrastructure all around," he said.
For Joe Waddell, director of market innovation for Horizon Farm Credit, the summit was a pure learning experience.
"It's a broad gathering of understanding to see where the space really fits going forward in agriculture," he said. He sees hemp fitting into agriculture long-term, but says there's a lot that needs to be figured out.
"The regulation standpoint and set of standards would be key to standardize the industry and make sure that they build out their supply chain from start to finish," he said.
Tia Campbell from the Pan-African Hemp Association attended the summit to network and learn about the industry. She was impressed by how Pennsylvania lawmakers and businesses are embracing hemp.
"I think Pennsylvania is probably in the top five states to get started in the hemp industry," she said.
Kelly Kundratic, director of agriculture policy and programs at Team PA and lead organizer for the Pennsylvania Hemp Summit, said this year's summit was smaller than the inaugural event in 2019, but it was full of dedicated and passionate people who have weathered many storms in the past few years and "are really ready to continue leaning in and pushing the industry forward."
 For an in depth recap of the 2022 Pennsylvania Hemp Summit, listen to the latest episode of the Lancaster Farming Industrial Hemp Podcast:
Check out this video from the Pennsylvania Hemp Summit: