Beef producers have long strived to achieve top genetics in their herds, and for decades they relied solely on herd bulls to give them desirable traits such as feed efficiency, carcass merit and faster growth rates.
Today, the reliance on herd bulls is still the dominant choice in the beef industry, but producers are utilizing another option — artificial insemination — to fine-tune genetic quality.
The practice is becoming more common, and its popularity was hastened by the dairy industry.
According to Brian Boyer, a technician supervisor for Premier Select Sires in Tunkhannock, Pennsylvania, the use of beef semen in AI has increased significantly, in large part due to dairy farmers crossbreeding their cows with beef. As the value of Holstein heifers declined, more milk producers began using beef semen on their cows, producing crossbred calves with beef traits that command a higher price. Inadvertently, the change forced beef producers to take a hard look at the genetic quality of their calves.
The influx of beef-cross calves from the dairy industry created competition with beef producers, who need to focus on genetics in order to stay ahead of the curve. To do so, more beef producers are turning to AI, Boyer said.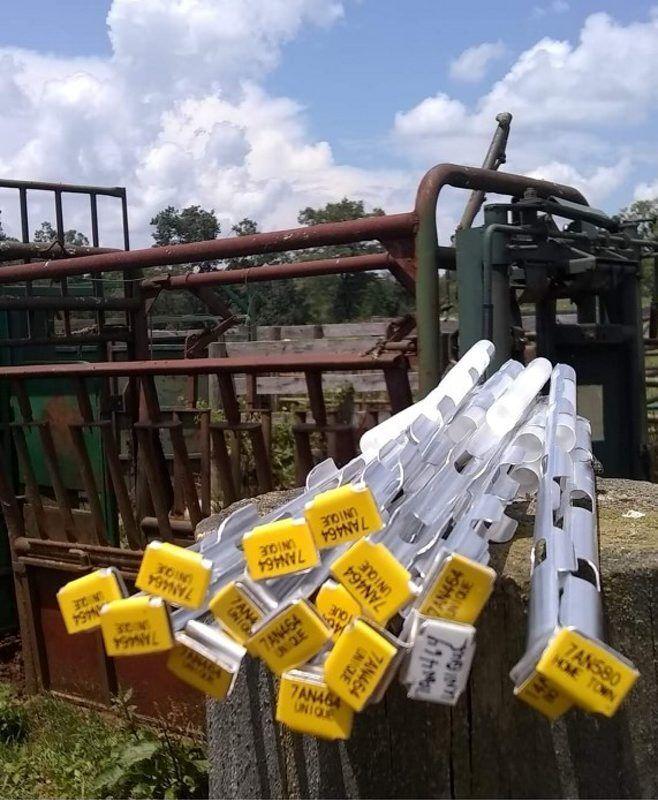 "It pays for a beef producer to focus on quality genetics because of what's going on with the dairy beef crosses," he said. "In the past two years, as dairy got more involved in beef, the AI end of it has grown by leaps and bounds. We have areas that doubled on the units of beef semen being used."
Tara Felix, a Penn State professor and Extension beef specialist, said demand for AI services from the beef industry has been increasing 6% to 8% annually.
Penn State is focused on improving beef quality in the state, Felix said, and AI is a crucial component of that goal.
"Artificial insemination is important to the beef industry because, over the years, our reliance on natural service and the lengthy generational interval of cattle has meant that our genetic progress as an industry has been slow compared to other industries," she said. "We need technologies like AI to remain competitive in the animal protein market space."
Advantages of AI
In addition to remaining competitive with the beef production coming from dairy, AI offers other advantages for beef producers.
Dr. Patrick Comyn, who owns Virginia Herd Health Management Services in Madison, Virginia, said the biggest advantage with AI is the immediacy of the breeding season.
"The calves from the AI-bred cows are advanced by days or weeks compared to a herd bull," Comyn said. "Calves grow 2 pounds per day, and if it takes 10 days, for example, for a bull to breed a cow, that 10-day head start with AI equals 20 pounds for that calf."
Another advantage with AI, he added, is it reduces the need for costly herd bulls. Citing the large Angus operations of Virginia as an example, if a 100-head herd is bred with AI — which has a conception rate of 50% to 60% — it means 50-60 cows don't need to be serviced by a bull.
"Instead of needing enough bulls for 100 head, you need bulls for 40 to 50 head. You don't need the bull power when using AI, and it saves you money," he said.
A third benefit is that the genetic advantage in the semen of outstanding bulls can be purchased at a reasonable price.
"With AI, you can buy a bull and use it to breed a lot of cows. It makes sense for small operations as well, because replacing a herd bull with AI is one less mouth to feed," Comyn said.
Still, it does take some effort to achieve the genetic benefits of AI. Handling facilities are needed to breed a cow, such as a chute system and head catch. Boyer said there are a variety of options for producers of all sizes, and a chute for a small farm could cost $2,000. Dairy headlocks are a suitable option as well, he said.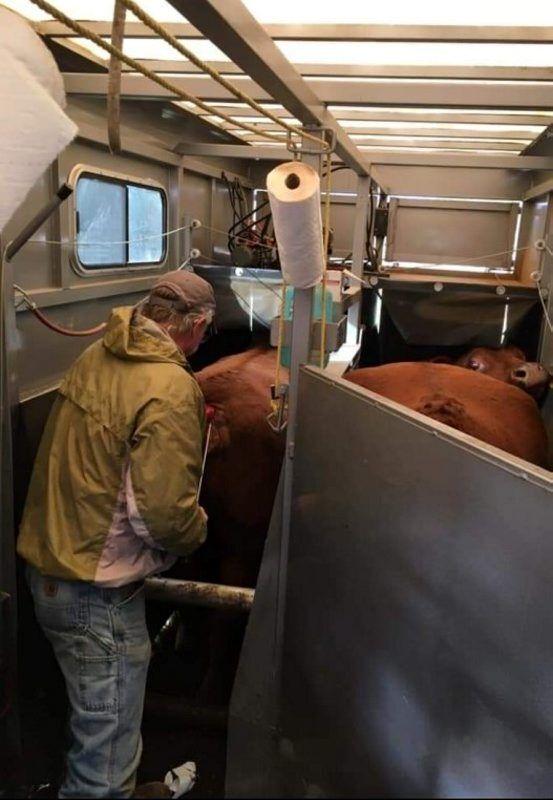 "My backyard producers with 12 cows still find it important to have a handling system, and it's useful not only for AI, but managing herd health as well," he said.
AI Cattle Demographics
As far as common beef breeds being offered through a semen straw, Comyn said Angus is tops in Virginia, followed by Simmental.
Felix said Angus is the most popular in Pennsylvania, but there is demand from the dairy industry for Simmental and Limousin.
On the East Coast, Red Angus is increasing in popularity due to the strong maternal instincts of the breed, Boyer said. Simmental ranks close to Angus because of the slightly increased muscle, he added, and a cross between the two is often sought after by producers.
"You're seeing more SimAngus bulls in the AI industry for the muscle shape from a Simmental and the marketing benefit of an Angus," Boyer said. "As you move toward Connecticut and Maine, I see more pockets of Hereford, but the Angus is still dominant there as well."
Another cross that could soon generate attention is Angus-Charolais. The Charolais breed has a lot to offer with muscle shape, Boyer said, but when crossed with an Angus the calves have a brown tint as opposed to being black.
"On the sale end they're discounted because of hide color, but I think we'll see Charolais crosses be more of a driving force because of the carcass traits," he said.
And when it comes to staying ahead of competition in the form of beef crosses from the dairy industry, carcass traits such as ribeye shape and marbling are more important today than ever before.
The best way to achieve those traits, according to Boyer, is with AI.
"It's important to keep up the genetic value of those market traits, and packers will pay higher premiums for an animal with 100% beef genetics," he said. "A straight-bred beef is more efficient because they're growth focused, and they'll always outperform a cross-bred dairy beef."
How often do you eat beef?