A Tioga County deer farmer is facing felony charges after shooting two dogs he says were attacking bucks inside one of his pens. 
Jason Stefanowicz, of Middlebury Center, Pennsylvania, said he had been having trouble with a neighbor's German shepherds when the situation took a turn for the worse on Sept. 27, 2020. 
Stefanowicz said he saw two of his neighbor's German shepherds chasing his deer from the outside of the pen. He said it was a chaotic scene as the bucks were crashing into the fence and injuring themselves as the dogs continued to harass them from the outside. One buck got its antlers stuck in the fence and the dogs were biting it, he said.
At that point, Stefanowicz felt like he was running out of options.
"We tried to scare the dogs and it didn't work. I fired a warning shot, and that didn't work," he said. "So I shot both of them."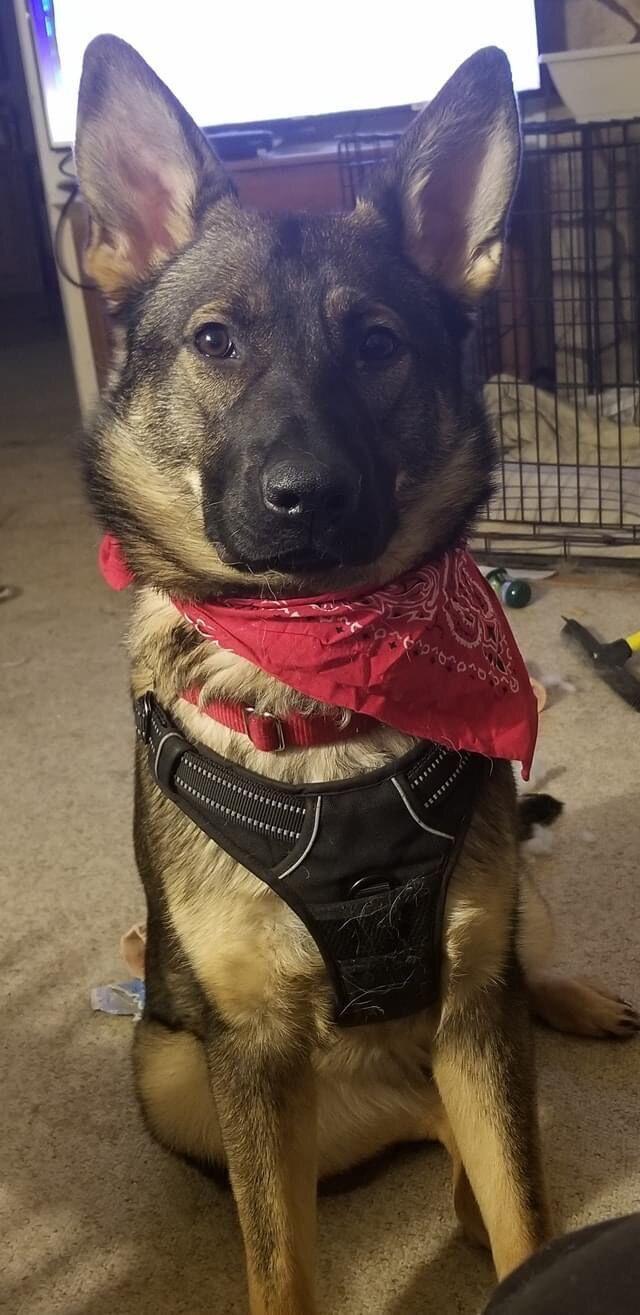 In the aftermath, Stefanowicz said, several of the bucks suffered injuries and one died days later.
But the ordeal was far from over.
Two months after the incident, Stefanowicz was arrested and charged with two third-degree felony counts of aggravated cruelty to animals. His court date is Oct. 6 in Tioga County, and he said he's still searching for an attorney to represent him.
Stefanowicz is facing up to seven years and a fine up to $15,000 for each charge.
According to a criminal complaint and affidavit filed by the Pennsylvania State Police, Stefanowicz's wife contacted law enforcement to report the incident immediately after it occurred. According to police, the dogs laid four to 15 feet from the fence, and they were each shot once with a .22-250 caliber rifle.
According to the affidavit, the responding trooper did not observe damage to the fence that would allow the dogs to enter the enclosure, but Stefanowicz said that isn't accurate.
"At the time I had four pens, and the trooper walked two sides of one pen," Stefanowicz said. "The dogs had tried to dig under another pen."
Soon after Stefanowicz was charged, police cited the owner of the dogs, Tanya Smith, for allowing the dogs to run free.
Smith said she kept her dogs leashed or on 30-foot tracking lines whenever they were outside because she didn't want them going on Stefanowicz's property.
On the day of the incident, Smith said, the two dogs got out of the house while she was bringing groceries inside. She didn't see the dogs get out of the house but noticed things were awfully quiet.
"I was going in and out and the door didn't latch and that's how they got out of the house. I started looking for them as soon as I realized they had gotten out," she said. "I heard the two shots, but I never heard a warning shot like he claims. Later, the state trooper showed up and told me my dogs got out and Jason shot them.
"I was incredulous. These dogs were part of my family and I never intentionally let them run free."
Smith said the dogs weren't aggressive nor were they predatory. She doubted they would try to attack the deer, but added the entire situation could've been avoided.
"Why didn't (Stefanowicz) call me? I was already looking for my dogs," Smith said. "Instead of picking up his gun, he could've picked up the phone and I would've been there in a flash. There's no excuse for this."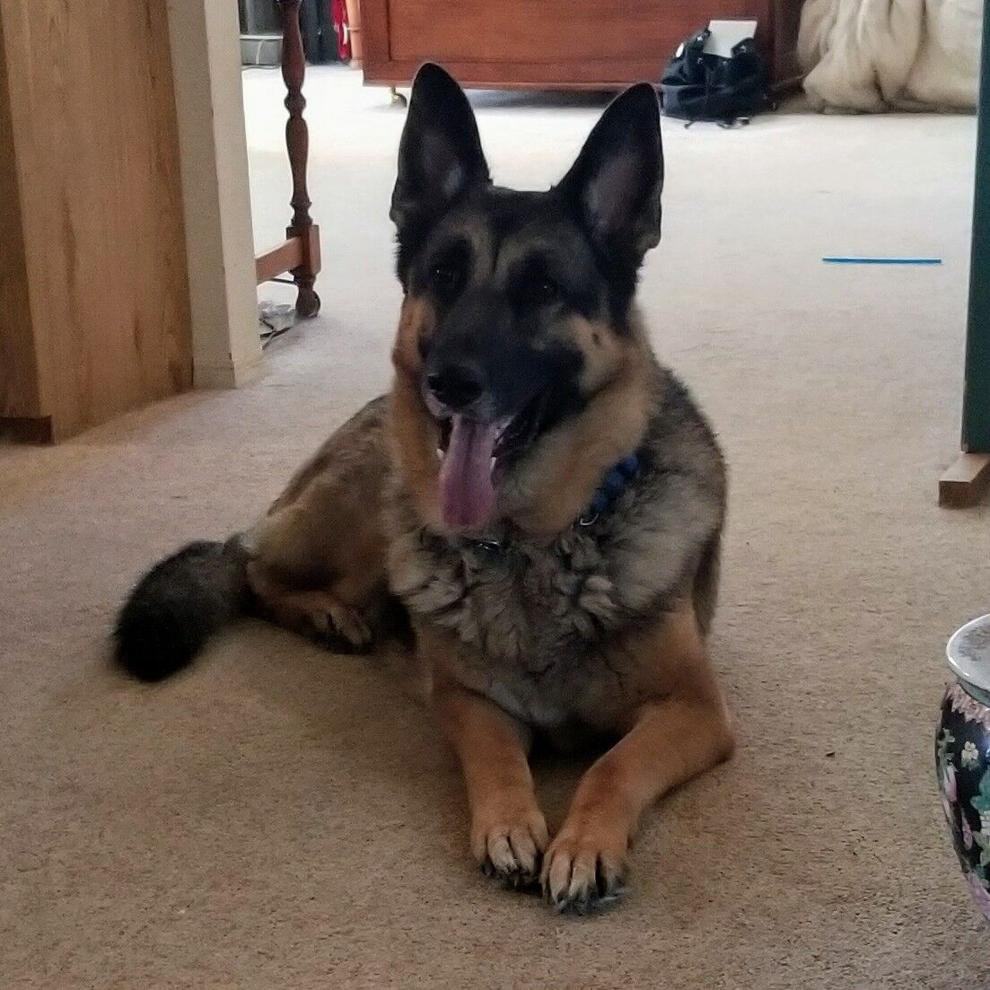 Stefanowicz said the Tioga County District Attorney, Krista Deats, is trying to make the case based on a technicality in the law.
The Pennsylvania Department of Agriculture's dog law permits an individual to shoot a dog if it's attacking their livestock, and it specifically lists cervids.
But Stefanowicz said similar language in the Pennsylvania Crimes Code doesn't list cervid under the definition of livestock, and that's why he's being charged.
Deats did not return a message seeking comment on the case.
According to Brook Duer, staff attorney with the Penn State Center for Agricultural and Shale Law and a former attorney with the Pennsylvania Department of Agriculture, the dog law gives a person authority to kill a dog if it's "pursuing or wounding or killing any domestic animal." The term "domestic animal" includes "any wild or semiwild animal maintained in captivity," which Duer said would include captive deer on a deer farm.
He added there's also an exemption for the aggravated animal cruelty charge in the Pennsylvania Crimes Code that it "shall not apply to activity undertaken in a normal agricultural operation."
"A farmer shooting a dog that is, in some way, damaging your livestock is a normal thing that happens at agricultural operations," Duer said.
While there is no definition of "livestock" in the crimes code, Duer said there is a definition of "cervidae livestock operation," in reference to the state-issued license required by farmers to operate a deer farm.
"That is fairly conclusive evidence that the Pennsylvania General Assembly considers deer to be livestock under Pennsylvania law," Duer said.
Josh Newton, president of the Pennsylvania Deer Farmers Association, said the case against Stefanowicz exposes a loophole in the law which needs to be updated so captive deer are specifically defined as livestock.
He added that legislation from 2006 that moved the regulatory authority of deer farms to the state Department of Agriculture specifically cites cervid as livestock.
"It's no different than bovines or anything else," Newton said. "A cervid farmer in Pennsylvania has every right to defend their property and livestock, just like every livestock segment does.
"Nobody wants to shoot dogs, but we have a right to protect our livelihoods."
According to Shannon Powers, press secretary for the Ag Department, animal cruelty charges are outside of the department's jurisdiction and they have not been involved in the case in any official capacity. Stefanowicz did not request compensation for livestock damage done by the dogs, Powers added.
Stefanowicz said deer farming is his livelihood and he has worked extensively to develop top genetics with his animals.
"I have really good pedigree deer that are worth a lot of money," he said. "We did everything by the book in this matter, including talking to the neighbor about preventing her dogs from coming onto our property, talking to the dog warden and contacting the police.
"This is an issue and I have not talked to one deer farmer that has not had a problem with dogs."