HERSHEY, Pa. — Chris Hoffman, a Juniata County hog and poultry farmer, has been elected president of Pennsylvania Farm Bureau.
Hoffman, who spent the past eight years as vice president, defeated Rick Ebert, who was president during that time.
Delegates selected Hoffman for a two-year term Wednesday during the group's annual meeting at the Hershey Lodge.
"I look forward to being a part of all of us working together to drive us into the future," Hoffman said.
Hoffman thanked Ebert, a Westmoreland County dairy farmer, for his leadership and pledged to help the organization do the seemingly impossible.
The leadership change comes after months of Farm Bureau staff turnover, which Ebert and Hoffman both attributed to retirements and a hot job market.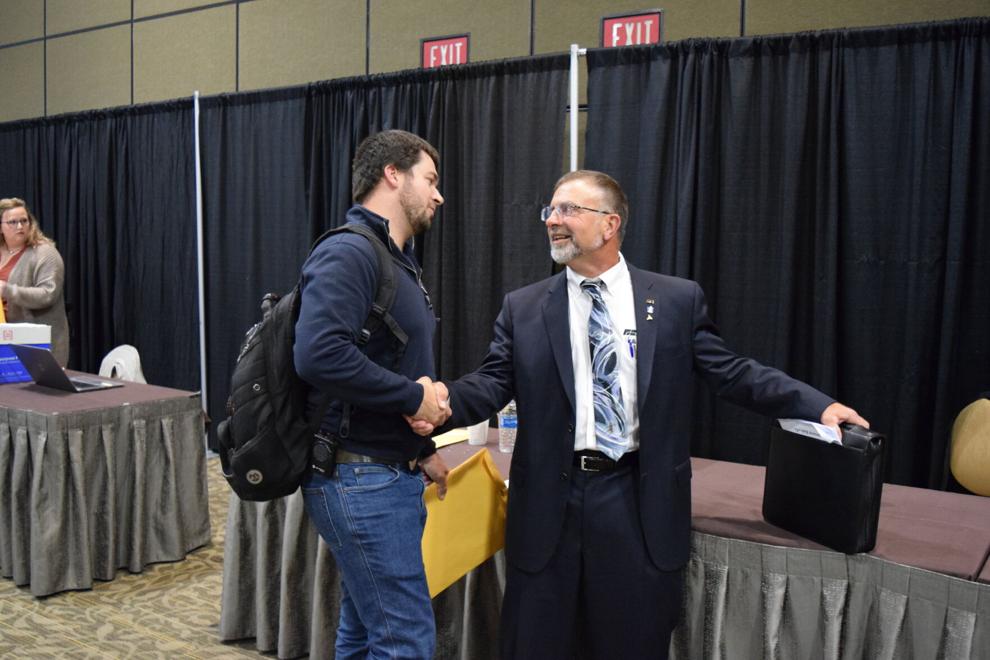 In addition, Farm Bureau last month began a phased closure of its MSC Business Services accounting firm, with some staff shifting to Horizon Farm Credit.
Hoffman and Ebert agreed that the state office needs to improve communication to the county Farm Bureaus and strengthen relationships with other organizations.
Hoffman's margin of victory was not announced. Delegates' votes are weighted based on the number of members in the county Farm Bureaus they represent.
The vote was delayed about 15 minutes so that Farm Bureau could correct a software glitch with checking in delegates that led to an inaccurate count of voters.
During the annual meeting, Farm Bureau also voted on 200 policy resolutions, among them a plan to back the over-order premium for now, with the understanding that it must be changed at some point.
The vote reverses last year's decision to support eliminating the premium, which is paid to dairy farmers whose milk stays in state and is sold as fluid products.
That 2021 brinkmanship jumpstarted efforts to reform the three-decade-old premium. Many farmers are frustrated because it does not apply if milk is used for cheese and other nonfluid products, and because some believe it encourages processors and retailers to subvert the system with out-of-state milk.
This year, Hoffman said, members decided they didn't want to blow up a program that sends millions of dollars to the state's dairy farmers. But he said Farm Bureau wants to find a way to put more money in dairy farmers' pockets.