BENTON, Pa. — It's not a coincidence that Carrie Eastman made the decision to call her 54-acre horse farm, Barakah Heritage Farm, which means "blessings" in Arabic. While she is only in her third season at this location, this is her fourth farm endeavor. As a converted Muslim, she is deeply grateful for and blessed by all of it.
"About four farms ago, we had a very tiny property and I started to get serious about systems — how to grow a garden and raise animals to feed yourself, from a homestead and independence viewpoint," she said.
At that point in her life, farming was a hobby while she worked a government job doing information technology in the environmental field. But, she always had horses, her true love.
"Two horses turned into three, then four. Then I got goats because I wanted to control weeds in my horse pasture; then I loved the goats. Each time was very intentional and I discovered that I loved it and had a passion for it."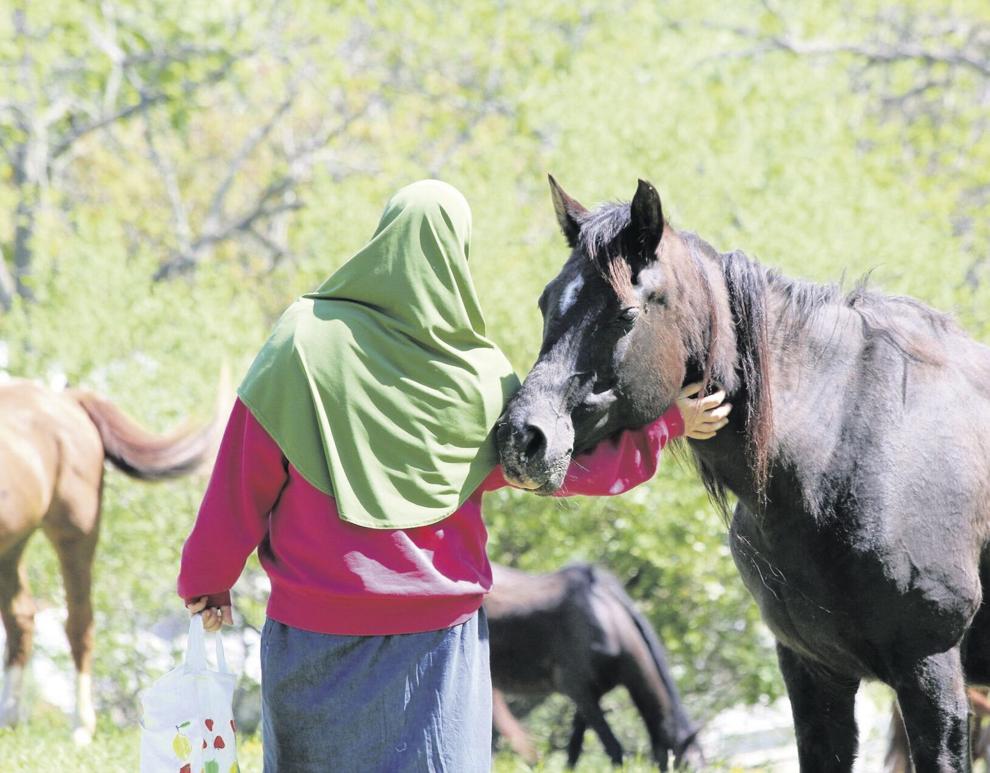 Eastman was born in Manhattan, then moved to Darien, Connecticut. As a child, she was always surrounded by nature and agriculture.
"I was always the kid bringing home lunch boxes full of rocks. I would disappear into the woods all day, bush-whacking forts. I was fascinated by animals, nature, wildlife, and had an interest in conservation. While there wasn't a very deliberate transfer of knowledge (from my grandparents) there was an undercurrent of land, gardens and connection," she said.
She continued: "My grandfather was an ag professor in Indiana and horse trader, he would take in problem horses and fix and resell them, and my other grandfather and great-grand worked horse-drawn logging. I didn't get the opportunity to learn skills from them, but the way of thinking, the interest — that was passed down. Everyone gardened, and growing up, we always had at least a garden, maybe a greenhouse at times, and for a period we had a large farm in Maryland that was tenant farmed but we spent a lot of time there."
When it was time to choose a college and major, she attended Penn State, for wildlife science, while also "patching together a minor in horse production," according to Eastman.
As a woman farmer, her toolbox is a little unorthodox.
"All of these skills that I picked up over the years were perfectly suited to make all of this work together," she said.
She found this farm, which she and her husband lease, more than 15 years ago when she was traveling doing bodywork on animals. She transferred the horses and goats to this property from Adams County, then added some chickens.
"My dad was working building spec houses, so I got to work side by side with him on construction projects. I learned plumbing, electrical and framing. Dad and his brother were gearheads and loved working on old cars and engines, so I grew up doing that. As a farmer, this is the perfect toolbox," she said smiling. 
Her husband has training in permaculture and farmed in Missouri before they met, in addition to having overseas experience with farming techniques in small villages.
"It's a good synergy," she said.
Their goal is to make their farm model portable.
"You could pick this up and plunk it down somewhere else. Each piece of land is different and shows you different resources, (which takes adjustments) but it can be done."
Recalling her long love affair with horses, Eastman said, "I'm told I fell in love with horses at age 2 when I met a carriage horse in Central Park in New York City. When my parents realized I was horse-obsessed, they made sure I had access. I rode at New Canaan Mounted Troop, the last junior cavalry in the country and also at Ox Ridge Hunt Club briefly," she said.
Her farm prides itself on conscious horsemanship, that is, the horse has an active role in deciding if a visitor is permitted to ride or not. In the case of the latter, Carrie works to find a better fit for the person and the horse, so they can be successful together.
While she doesn't offer horse riding lessons per se, she offers trail rides and works to educate visitors about how to read a horse's behavior and expressions. Her supervised riding programs teach people how to interpret a horse's body language and facial expressions.
"Then, we put them on a horse, feeling how to ride using their body and intention," she explained. Carrie said this is a bonding and communications experience as much as it is a riding experience.
She has an innate trust of her horses. In fact, the first two seasons on the farm, she allowed them to lay out their preferred trails, running the pastures freely within a perimeter fence.
"We had help from a wonderful volunteer team to tweak the trails a bit, and are working our intensive rotational grazing around the horses' preferred routes."
In the intensive rotation paddocks, they keep the animals off of the areas for a period of time, allowing the goats to knock down the weeds. She has even started to incorporate "runways" in between the pathways.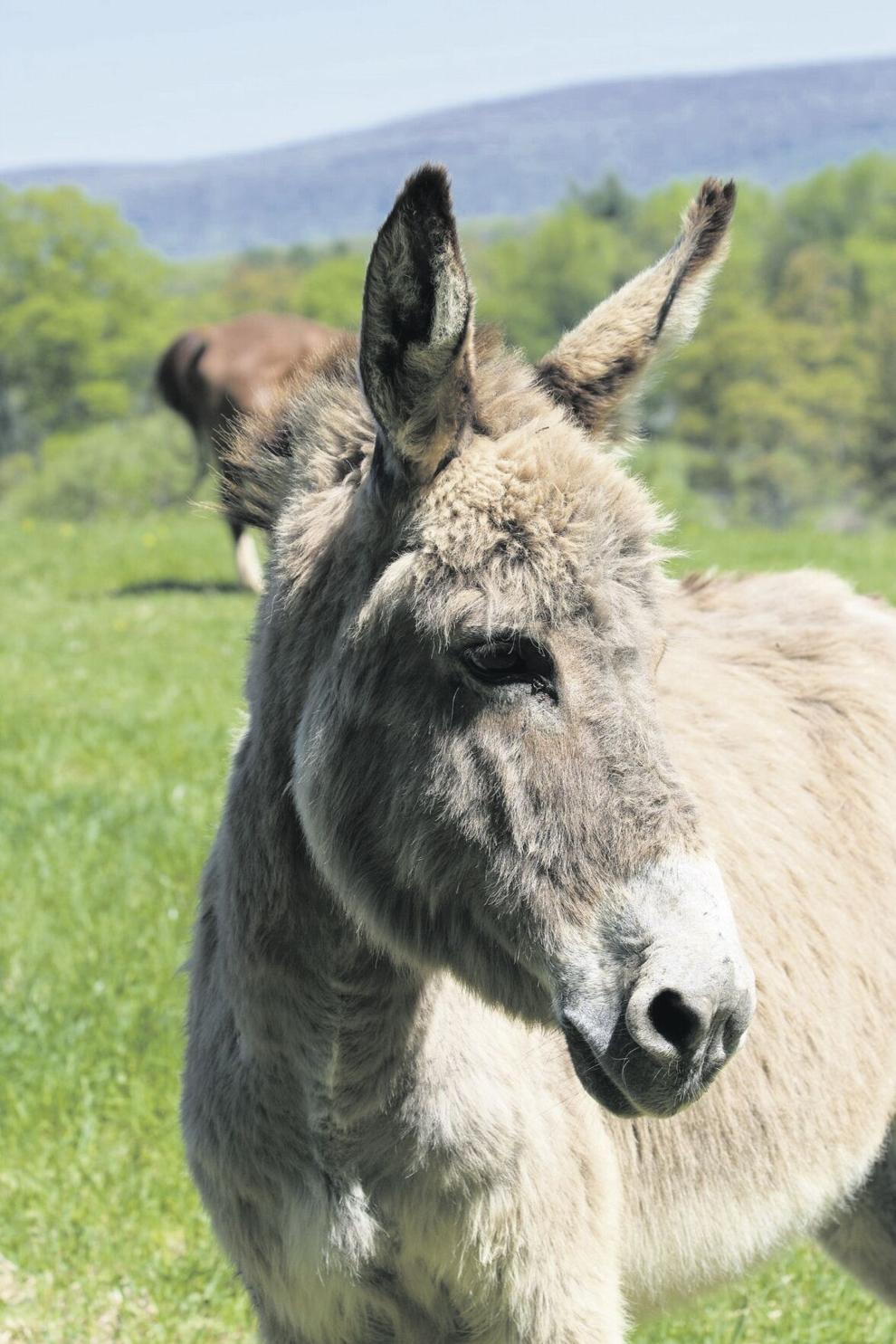 "We run horses on it very intensively, then we close them off so the soil can fully recover," she said.
The goats are a rare heritage breed and provide a simple way to add value.
"It's the same work to raise a scrub goat mix or a purebred heritage breed, so why not do something to save a rare breed and have an end product that you can sell at a premium price for pets or breeding. I'll add the caveat that fainting goats have recovered, and we are looking to add a new rare breed to our herd soon," she said.
A Passion for Arabian Horses
Carrie views her Arabian horses as an ideal horse for her farm's needs and her family's lifestyle.
"Our horses are classified as early American foundation, they all came into the country prior to 1937," she said.
Some believe only Arabian horses coming from certain countries or certain programs are pure.
"Our Arabians are Malabar Arabian in three-quarters of their bloodline, and from the program of Dr. Ruth Schmidt, who wanted larger-than-average, multipurpose, all-black, pure Arabians," she said.
The other part of the bloodline is Jilfan Sitam al Bulad — of which there are only a couple documented Jilfans in the world.
"These horses have the Jilfan ancestry on their mother's side, pretty far back. Genetically, it is probably not detectable now, but does it influence who they are and how they are? Yes. Malabar and early American Foundation Arabians, in general, and the Malabars, specifically, have a lot of empathy bred into them. They (have) lived very close to their owners for hundreds of years; they are incredibly smart," she said.
Because Malabars tend to be a little bit bigger than average Arabians by several inches and have a heavier bone and muscle structure, they are a very functional horse for the modern American family, because Americans are a little bigger in size.
"We needed a horse that the kids can ride, and mom and dad. And they are easy to train. Any type of equestrian sport you can think of, the horse mentally learns so quickly that the body doesn't get a chance to develop the muscle and flexibility to keep up with the brain," she said.
Healing After Tragic Loss
Sadly, the farm experienced a devastating barn fire on Sept. 27, which resulted in the total loss of the barn and the tragic loss of three horses, including an Arabian horse, and all of her heritage breed goats.
Carrie posted about the devastating personal loss on the farm's Facebook page, "It was lunchtime and nap time, so all the animals were inside resting and eating. We are so thankful to God that Bahi, Niya, Jasmine donkey, Salty, Sugar and little Malenna escaped and appear to be unharmed. Runa and Yurtle Turtle are safe. Tragically, all of our goats and Nasr, our beautiful stallion, and Lucky, my best friend, and Lacey, who had just learned to finally trust me, all died."
She said that "Wreckage cleanup is underway, and the animals are fenced away from the area. Our focus is the approaching winter, and income replacement."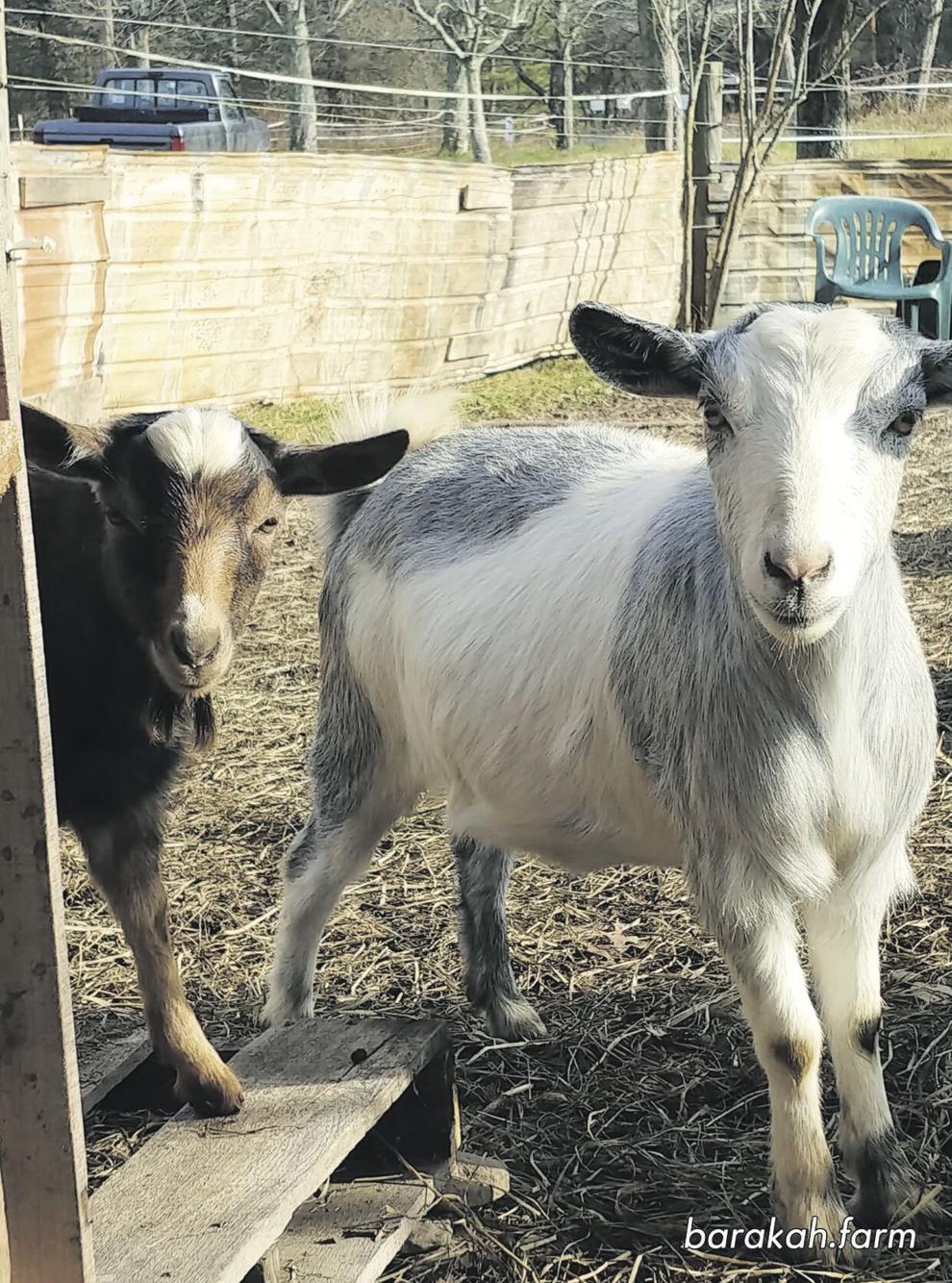 Eastman continued, "Fortunately, we have two other buildings on site, and the surviving horses and donkey have not been without cover at any time. We also had immediate hay donations as well as plenty of pasture and a spring-fed stock tank, so all basic needs have been met from the very first day — which is a strong lesson in having redundant systems, especially for basics like food, water, shelter."
Carrie said of future plans, "As it stands right now, Barakah Heritage Farm will continue … is continuing. It may look different, but it will continue, God willing. We are currently fleshing out the 1-, 2-, 5- and 10-year plans, and exploring options. We are thinking outside the box, assessing the strongest programs to nurture and dropping the weakest businesses."
"We have the scenic fall foliage horse hikes and the bonding time with rare, rescued and retired horses available now. We have additional tours planned to reopen in the fall and winter as facilities and animals permit."
One of the biggest challenges will be animal replacement, as the farm specializes in rare Arabian horses.
"We have been blessed by friends and farm supporters that stepped up to spearhead tracking down my old genetics and finding goats. We have a mix of donated and purchased goats from Oak Hill lines returning to the farm between November and spring of next year, plus we are continuing with our expansion into rare Golden Guernsey's (a dairy goat breed), which had begun before the fire. Regarding the rare Arabians, several breeders have stepped forward with offers of assistance and we may continue the preservation program in some form."
Demographics of Visitors
Before school started, the farm saw about 30-50% locals for the tour portion of their farm's business, with the balance coming through Google Business, AirBNB and HipCamp for camping site rentals. Now, they mainly pull from Philadelphia, New York and New Jersey, as people come to the area for vacation and find their offerings through the local Visitors Bureau.
They offer just a few camping sites and a single glamping loft, as overnight stays are merely meant to be a vehicle to get people exposed to farming and farm animals. The farm's main focus is farm activities and education and producing farm products, not agritourism.
The farm relies on good reviews online and Eastman said they achieve this by preparing visitors, managing expectations and pre-screening.
"When someone comes for a tour, stay or a class, they get info about what to expect — there will be bugs, it will smell, there will be manure, and so on. Then we tell them again and again in a different way. This has a way of filtering out the ones that are going to be miserable. We want people to come and have a good time."
Eastman said: "We do a liability release form and record the license plate from the car. Pennsylvania is one of the equine liability protection states, so if you have blue signage, you have a lot of protection under PA law."
Eastman said that one of her biggest challenges as a businessperson is being a covered Muslim, especially when she started wearing the hijab, a cape-like piece of clothing that covers the hair, head and chest.
"People don't know how to react to me. I've had people hide behind their cars and refuse to get out of their cars. Finding people to do business with can be hard and even when we were shopping for land. (Regarding the hijab), folks aren't familiar with it, and some are upset or frightened at first, which I find sad."
"Our farm has changed over the years from hobby to survival homestead to small farm to now, and is still changing and growing," Eastman said.
For more information about Barakah Heritage Farm, visit: https://barakah.farm/.