WASHINGTON — A coalition of farmers and farm groups rallied, marched and lobbied elected officials on Capitol Hill March 6-8, advocating for a 2023 Farm Bill incentivizing farmers to combat climate change.
The "Farmers for Climate Action: Rally for Resilience" also called for federal dollars to support farmers of color and put "communities before corporations."
Lindsey Shapiro is Farm Bill campaign organizer for Pennsylvania-based Pasa Sustainable Agriculture and said the way that the federal government currently supports agriculture does not adequately support farmers trying to be good environmental stewards. Shapiro and her husband operate a small, diverse vegetable farm in southeast Berks County.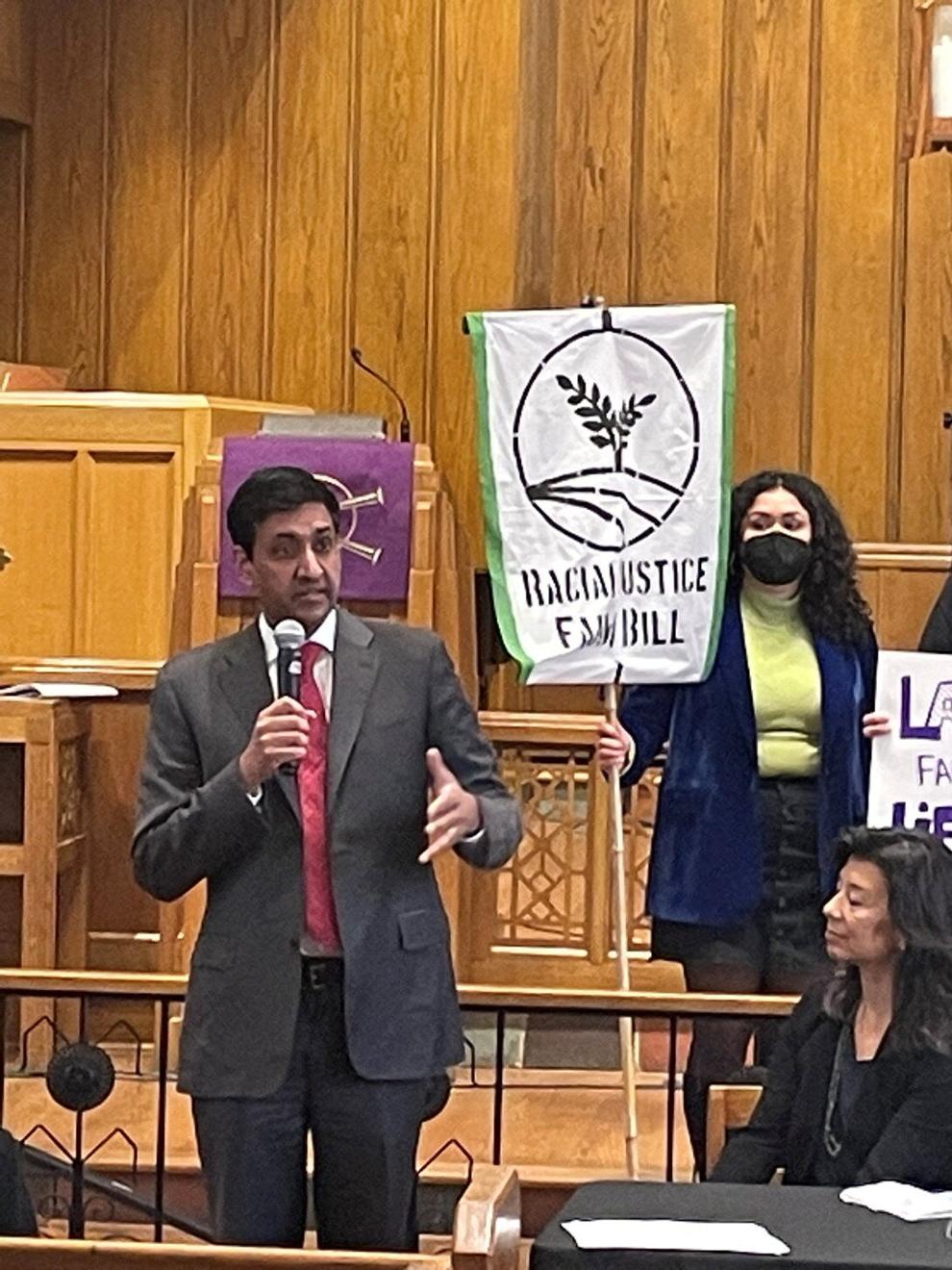 "The protest is really calling for a shift in what the federal government supports away from big corporate agriculture, and the commodity programs that are designed to support them, toward smaller-scale and diversified farms that are doing really innovative things," Shapiro said en route to the rally.
Funding and technical assistance would support necessary changes in the way people farm, she said.
"I think there is a growing awareness that soil health matters to farmers across the agricultural spectrum," Shapiro said, offering by example conventional dairy farmers who have joined the Pennsylvania No Till Alliance.
"They are really mindful of diverse crop mixes and trying to limit inputs and limiting soil disturbance," she said. "They don't have necessarily a lot in common with me, in terms of the types of operations we run, but we are all committed to trying to figure out how to do right by the soil."
It is not "fringe" or "radical" to say that soil matters, Shapiro said, and it is prudent for the government to spend more money supporting farmers in their efforts to be good soil stewards.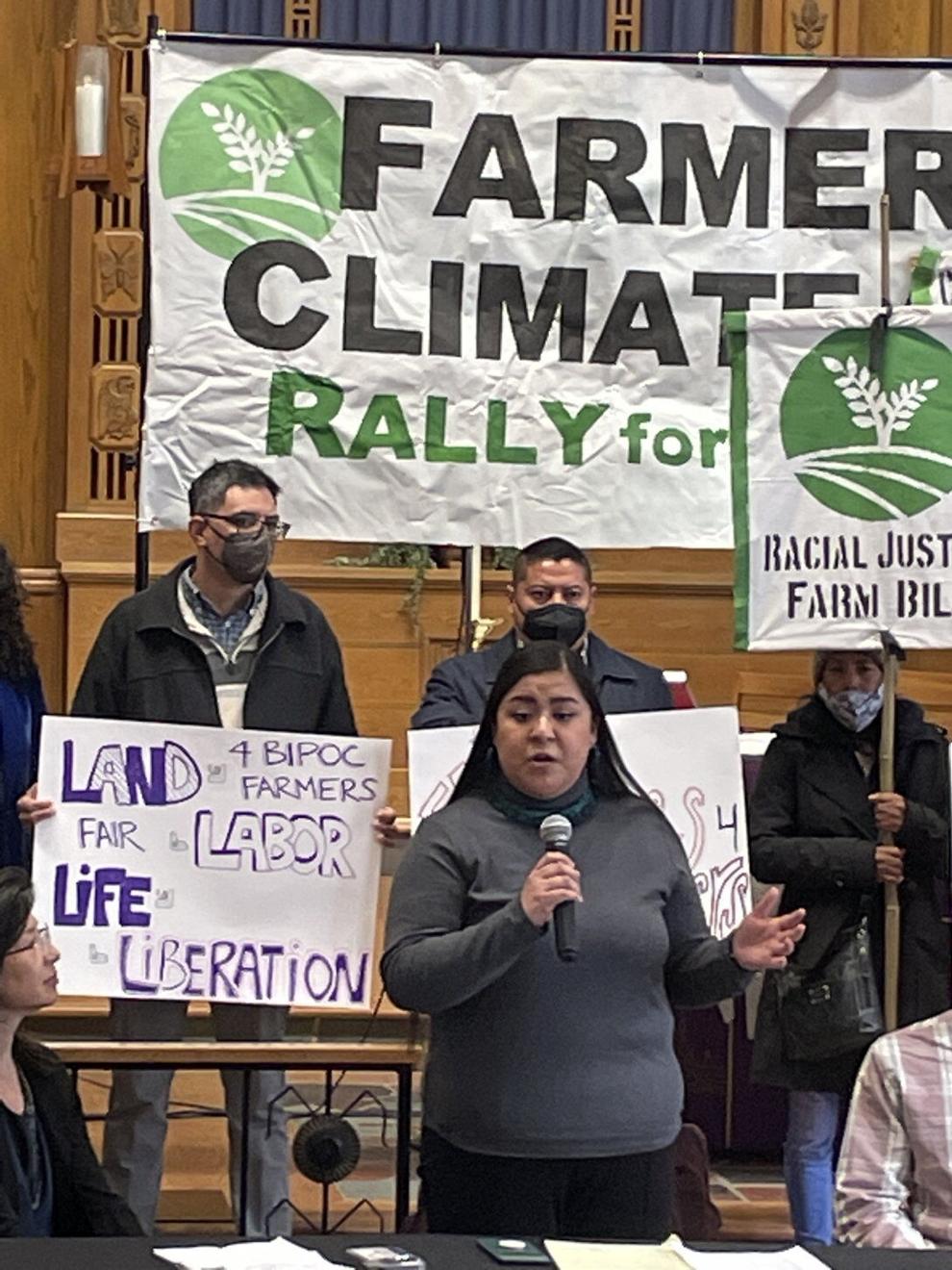 "Crop insurance premiums have gone up quite a bit, in part because of climate change," Shapiro said. "We have this system in which farmers that are dealing with the impacts of climate change are getting buffered, but we are then not asking them to help with the mitigation piece."
From a risk management perspective, she said, it makes good policy sense to require farms benefiting from commodity crop programs to implement agronomic practices reducing the deleterious effects of climate change.
The three-day mobilization effort was led by the National Sustainable Agriculture Coalition, with help from Farm Aid, HEAL Food Alliance, Kiss the Ground, Food Animal Concerns Trust, Family Farm Defenders and food and farm organizations from across the country.
NSAC's communications director, Laura Zaks, said that while the past year has seen significant investments to push climate-friendly agriculture, fundamental change requires further policy shifts.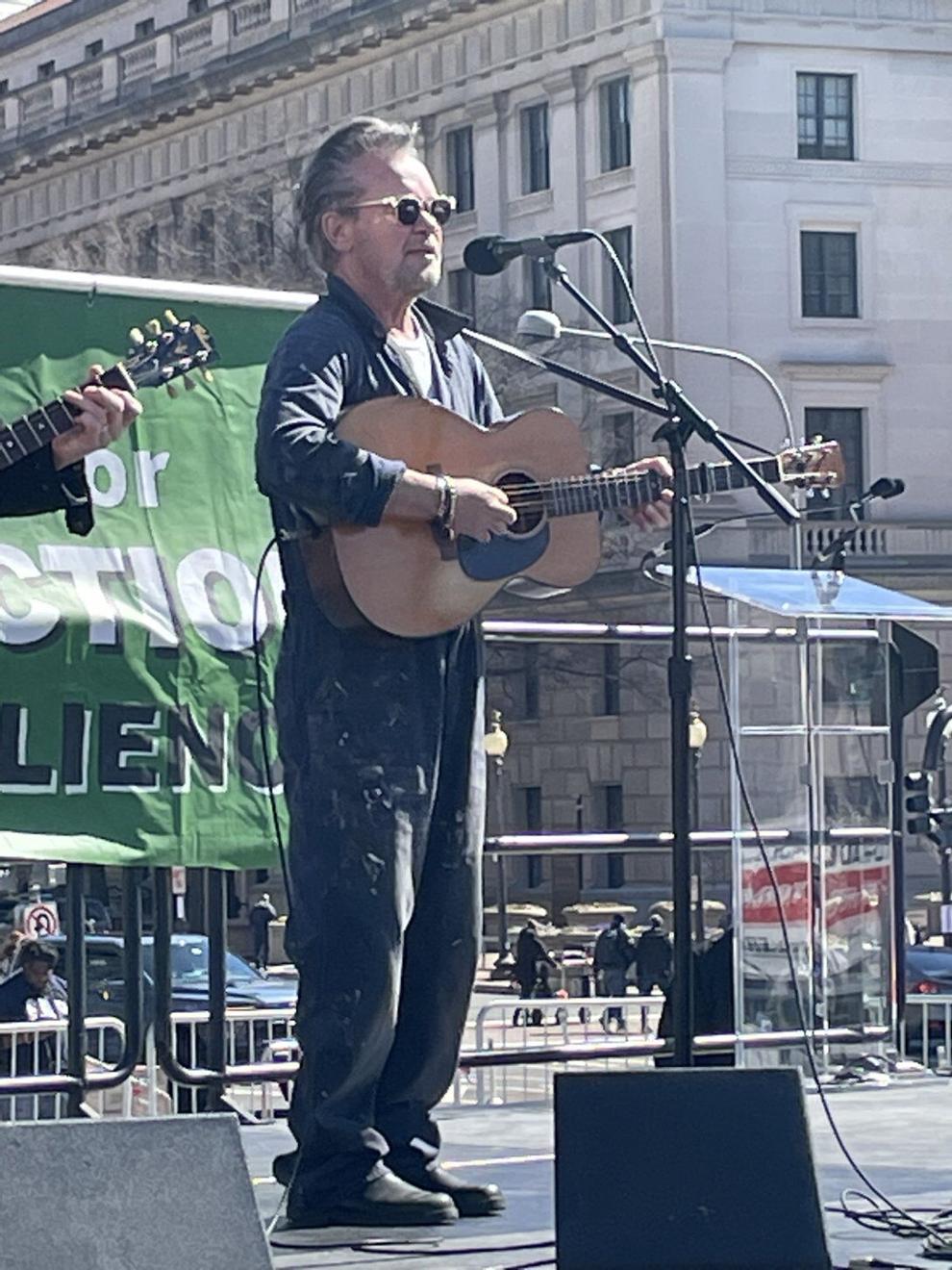 "The next Farm Bill is our opportunity, and it needs to explicitly empower farmers to address climate change, by providing resources, assistance and incentives that will allow them to lead the way in implementing proven climate solutions," she said.
"The rally was a huge success for our movement, because we were able to elevate farmer stories, both publicly to participants and the press, but also to lawmakers through Hill meetings," Zaks said.
"We have already received so much positive feedback on the fantastic job our speakers did at the various events at driving home the urgency of both climate action and addressing racial justice in the food and farming system."