Raleigh, N.C. —Family farmers, their advocates and music lovers in general traveled from across the country and globe to Coastal Credit Union Music Park at Walnut Creek to attend the 38th annual Farm Aid concert Sept. 24, and to learn a few things.
An hour before gates opened to the public, Farm Aid board members—including founder and president Willie Nelson, cofounder John Mellencamp, Dave Matthews and Margo Price, as well as Farm Aid staff and local farmers—held a press conference.
Farm Aid's newly minted Cultural Impact Director Michael Stewart Foley had big news to share.
"You mind if I stand up?" Foley quipped as a colleague introduced him. "This is kind of a big deal."
"Our longtime partner, the National Sustainable Agriculture Coalition (NSAC), has asked us to announce plans for a major farmer mobilization in Washington for the week of March 6, 2023, a mobilization the likes of which we have not seen since the 1970s."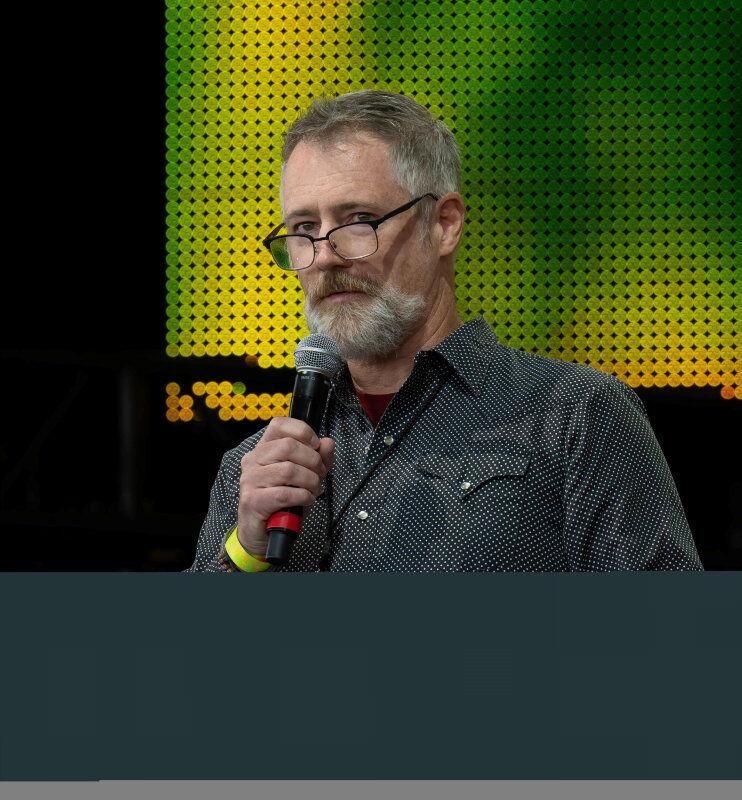 Led by NSAC, Foley said the three-day event, tentatively to be called "Farmers for Climate: A Rally for Resilience" will be organized by a broad coalition of 35 farm, food, climate and social-justice organizations.
"As we have witnessed all morning, hearing farmers stories, hearing farmer voices is incredibly powerful, incredibly moving and incredibly valuable," Foley said at the press conference.
With a mission to keep family farmers on the land that includes support services for farm families in crisis (at 1-800-FARM-AID), the nonprofit hears these stories daily, he said, adding that now is a critical time for elected officials in Washington to hear them, too, as Congress prepares to draft a new Farm Bill.
"Congress needs to get the message that farmers are counting on a Farm Bill that delivers climate solutions—Climate solutions that address on-farm climate challenges and prioritize what works for family farmers, Foley said. "So, to make sure that Congress gets this message, farmers are going to deliver it in person, peacefully, I might add."
Farm Aid will announce details on its website, farmaid.org, as they unfold.
"Michael mentioned the last farmer mobilization to D.C. in the seventies, and a man who was absolutely critical to that effort is standing right there," Farm Aid Communications Director Jen Fahy said, pointing out to the audience. "David Senter."
Over rousing applause, she added, "These farmers and activists and advocates stand on your shoulders."
Tractorcade
Before he became an activist, David Senter was a fourth-generation farmer from Burleson, Texas, with a 100-head dairy operation and growing grain, cotton and hay on 1,000 acres of family and leased land.
In October 1977, he attended a meeting at Texas Stadium in Irving, and his whole life changed.
"We heard speeches about family farmers being in difficult situations, and of course we knew this firsthand because we were family farmers too," Senter told Farm Aid when he was featured as one of it's "Farmer Heroes" in 2009.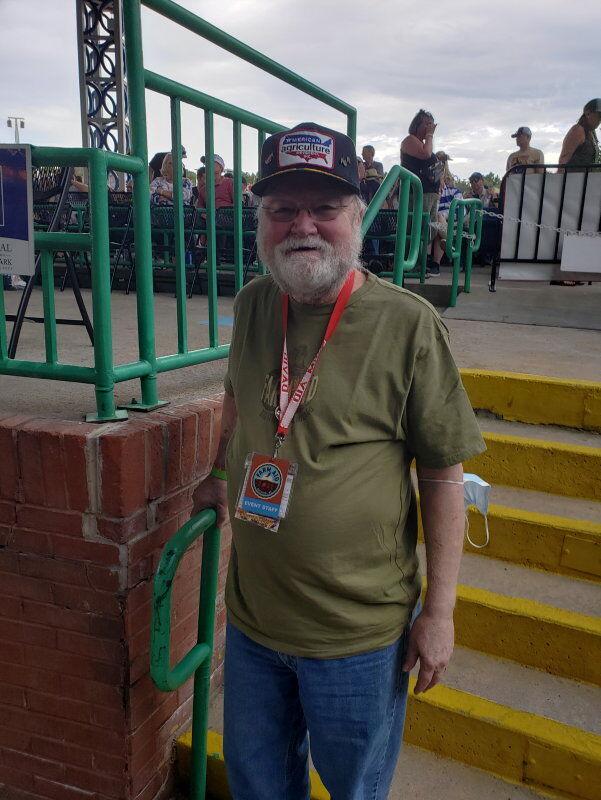 That meeting was one of a handful that would start the American Agriculture Movement (AAM).
Farmers across the country began to organize and mobilize – without the luxury of cellphones or the internet – and "tractorcades" of farmers driving their own tractors went to their respective statehouses to voice their grievances.
Two issues critical to the movement were fair commodity prices that allowed farmers to make a survivable living rather than slipping further in debt each year, and country of origin labeling (COOL).
Thousands of AAM farmers found themselves sitting on a powder keg when a protest on McAllen-Hidalgo International Bridge, spanning the Rio Grande, to expose unfair trade practices threatened violence. The 250 initial protestors were arrested and jailed, sparking an influx of more protestors, and more fuel added to the fire, until the Texas attorney general finally stepped in and all charges were dropped. The farmers marched back to the bridge for a photo op, and even stopped a truck bound for the U.S. loaded with produce labeled "Product of Mexico." Point taken, case closed.
Senter began to take a lead role in his state, and when Congress reconvened the following January, an estimates 50,000 farmers flooded into Washington to advocate for legislation protecting their rights and livelihoods. 
The farmers were not satisfied their voices were adequately heard, and the idea for a national Tractorcade took hold.
On the morning of February 5, 1979, more than 5,000 tractors arrived at the National Mall from all over the country.
Farmer Don Kimbrell drove a 1956 open-cab John Deere G from Happy, Texas, a journey through brutal winter weather that took 21 days. Convoys into D.C. from four planned routes spanned more than 20 miles long.
Farmers and their tractors stayed in Washington for seven weeks, knocking on the doors of Congress and the USDA, demonstrating, and taking their case for parity and policy change to the American people.
At one point, the farmers and their tractors came to the rescue following a crippling snowstorm, delivering doctors and nurses to hospitals and pulling out stuck emergency vehicles.
 "AAM realized that we needed to open an office and have a continued presence [in Washington D.C.]," Senter said, and what had been a loose grassroots movement became an official organization.
Senter went on to become the governor-appointed Texas representative of agriculture to Washington in January 1980, then AAM's first paid employee. Through his role with AAM, he met and was able to assist fellow Texan Willie Nelson with an idea: a concert to benefit family farmers.
Senter, now serving as AAM's president, hasn't missed a Farm Aid concert or major event since helping launch the nonprofit in 1985.
Don Kimbrell, the farmer who drove the 1956 John Deere G – the model with only one front wheel – from Texas to Washington was interviewed by Farm Journal's AgWeb in February and had the following to say about farmers getting involved in politics:
"If you think it's OK to stay within the boundaries of your own farm, not make any waves, and enjoy success while your neighbors across the fence, state, or country deal with a problem, then you are awfully mistaken," he was quoted as saying. "That same problem will eventually come to your land and when it arrives, you'll be the one begging for help. There is a price to be paid for silence and complacency."
Following Foley's announcement of the upcoming farmer march on Washington, Farm Aid founding board member John Mellencamp pledged to be there.
"It's going to take good people like you," he said. "I'm going to come to Washington, D.C., because politics today in the United States has gotten so far out of hand. We'll get a school bus, and we'll all go down together."