EAST WATERFORD, Pa. — A former dairy farmer has found a way to get local products into a small store setting.
Dan Love owns Lovetwo Eat Farm store inside one of his buildings on his farm property in western Juniata County. The Love farm is a four-generation farm.
Love's dairy cows were sold in 2018 after what Love describes as "an offer I couldn't refuse," during the dairy crisis.
When Love was still dairy farming, he raised steers on the side.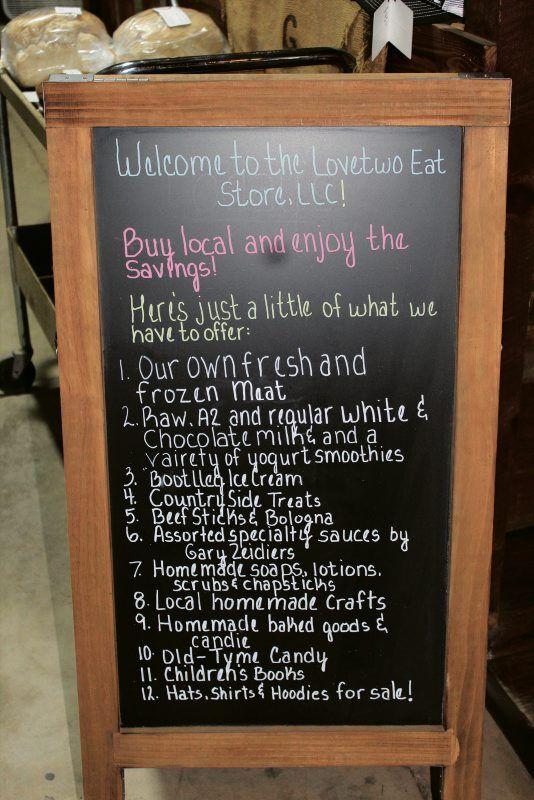 "That was something I just really enjoyed doing," he said.
However, a fire in August of 2020 devastated the barn and left him at a loss. The remainder of the steers were sold as a result.
His effort to raise steers early on before the dairy crisis and the fire propelled him into retail possibilities.
Love attended a Pasa Sustainable Agriculture conference to learn about processing his own milk, but he also learned how to obtain his retail food facility license.
Five years ago, the Love farm hosted "Breakfast at the Farm," every Saturday in October, which went very well, he said.
He then decided to pursue the concept of a store. The first step was getting local butchers to prepare the meat. He said he kept a freezer in the back of his building.
Local people would stop in and buy from the freezer. One day a friend stopped in to make a purchase and asked Love if he could sell his maple syrup there, too.
Love told the friend he couldn't guarantee it would sell, but he was willing to help him out.
"It actually sold pretty quickly," Love said.
This made Love think there was more he could do to help other growers and food-producing artisans in the community.
Supporting Local Farmers
Love mentioned his grandfather, Freeburn Love, who started the family farm in the early 1900s.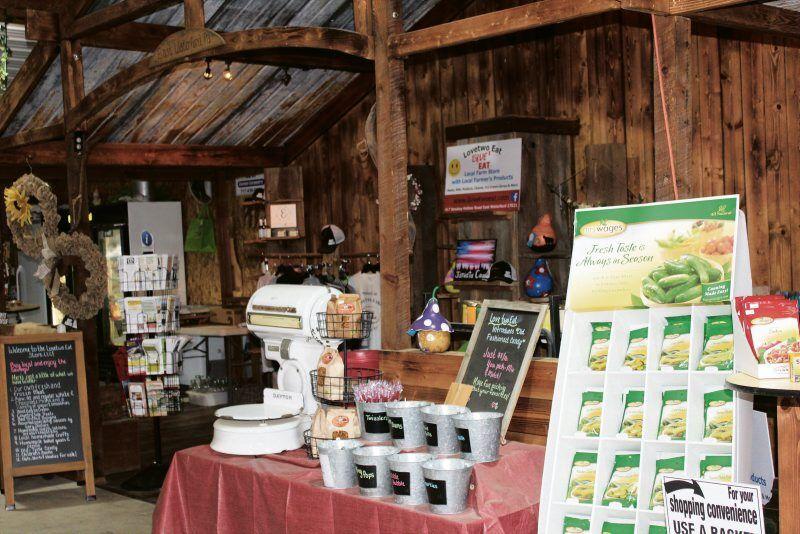 "Pap was always a farmer and he would travel a few miles at night to try to get the farmers more money," Love said.
His grandfather was always looking for ways to help market the products of local farmers in the area.
Love said it only made sense that he continued that effort.
"I wanted to find a way to help the farmer sell direct and make more money. We (farmers) are price takers, not price givers," he said.
Currently, 12 different farmers, suppliers or artisans sell their products out of the farm store. Love hires someone to raise animals for him for meat sales.
Products at the store include beef, non-GMO-verified eggs, milk products including lactose-intolerant milk, homegrown produce, bacon and other pork products, hand soap, and much more. They also sell store apparel.
The store is a very rural option for folks who do not want to travel farther to the grocery store to get meat, produce, dairy or other items.
"I always say that Juniata County is in the middle of nowhere and the middle of everywhere. So is East Waterford," Love said.
He said Juniata County does not have a diverse industry.
"How do we think that a county of folks can prosper in the middle of nowhere or in the middle of everywhere?" he asked.
His goal is to take the local farmer or food artisan and move their goods to other markets.
One helpful outlet for farmers is the local farmers market in downtown Mifflintown in the spring through the fall. He said that the market, which was started by a local business owner in town, has been a "good opportunity" to spread the word about quality products from Juniata County. Love has a stand there each month as well.
Love said the local school district made some major changes in the last few years that changed the tax base significantly.
"The average Juniata County farmer must also use woodland to finance business," he said.
The changes of the increase to the income tax and the increase in fuel hurts the farmers. He said farmers used to go to the woods every 10 or so years to do logging for additional incomes.
"But our woods are dying," he said.
A goal of the store is to have an educational approach while customers shop. There are posters and visuals all over the store explaining the significance of products and how the items are grown or made. Love also offers guided tours of his farm to those who request it.
Visiting Lovetwo Eat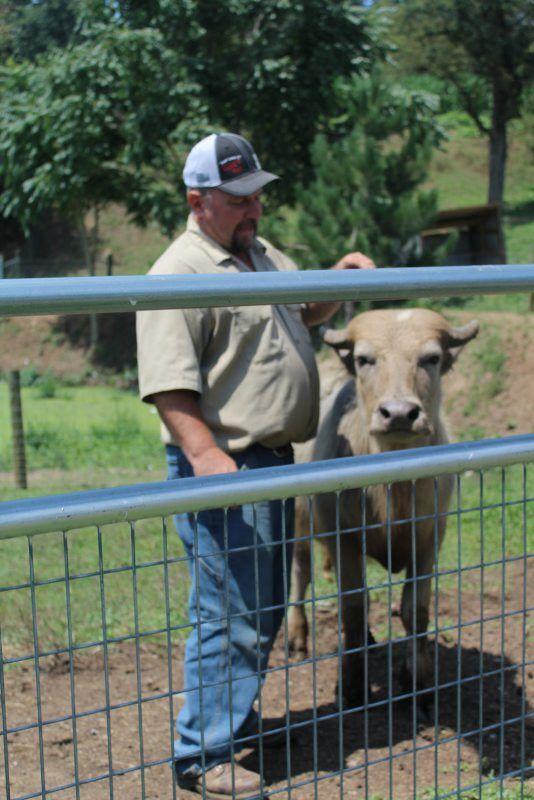 A recent incentive to visit the farm is in the form of a water buffalo, Theo, who resides a few yards from the building. The animal has turned many heads as customers patronize the store. Conversation often develops as a result.
Love said educating the public about agriculture is a crucial part of the marketing process.
The Lovetwo Eat store is open 8 a.m. to 7 p.m., Monday through Saturday, at 417 Smokey Hollow Road, East Waterford.
Do not expect to see a cashier at this grocery store, though.
Love uses the honor system approach at his store.
"We started self-checkout before Walmart did," he said.
When the store was simply just a freezer in the back of a shop, visitors picked out what they wanted and left money in a box. They even made their own change. This is still how the store operates.
"We try to keep someone floating around the building," he said about helping customers.
Love said he is always looking for places to provide his services and products. Lovetwo Eat has worked with restaurants, the local Christian Retreat Center and baseball teams.
More information is at https://ilovetwoeat.com.