Ephraim Stoltzfus sells a lot of goats — as in, up to 700 a week. But even at that pace, he can't always keep up with demand.
"There's been an increase of goats everywhere in Pennsylvania," said Stoltzfus, sales manager at Kingdom Livestock Transport-Shepherd's Touch Farm in Mohnton, Pennsylvania.
The Northeast market for goats is much smaller than for cattle or hogs, but it's been heating up rapidly in the past few years, driven by immigrants from Latin America and the Middle East for whom goat is a traditional and much-sought food.
According to USDA, the number of meat goats in Pennsylvania has been flat, around 38,000, for several years, and is down from a peak of 46,000 in 2011.
But the number of goats being transported into the state has grown by 160% since 2019.
Over 6,700 goats came in last year, not including animals going straight to slaughter, said Shannon Powers, a spokeswoman for the state Ag Department.
The price of goats appears to be attracting some farmers to the species.
Robert Herr, a sheep and goat livestock dealer and order buyer, said that as of Jan. 17, prices for a high-quality goat were starting at $4 per pound at New Holland Sales Stables.
Prices traditionally rise in November and peak in January before dropping off in the summer. But Herr doesn't see the current prices weakening any time soon.
"The price of meat has never been higher," Herr said. "It's not going away. They smell like money."
The excitement about the goat market is such that Pennsylvania's Center for Poultry and Livestock Excellence created a sheep and goat management calendar for farmers this year.
The calendar includes seasonal tips for breeding and feeding, and helps farmers market their goats to coincide with the holidays that drive goat sales, such as the Muslim Eid observances.
In 2016, nearly 1.2 million immigrants from the Middle East and North Africa lived in the United States. New York and New Jersey were two of their top states of residence, according to the Migration Policy Institute.
Most of Stoltzfus' customers are immigrants from countries with large Muslim populations.
He contracts with over 30 farms in Lancaster, Lebanon, Clinton and Mifflin counties to raise goats for the business. Stoltzfus says 98% of the goats originate from out of state.
Stoltzfus slaughters the goats using halal practices, prescribed by Islamic doctrine. Customers have the option to do the butchering themselves at his site, or watch a livestream of farm staff slaughtering the animal to ensure halal standards are met.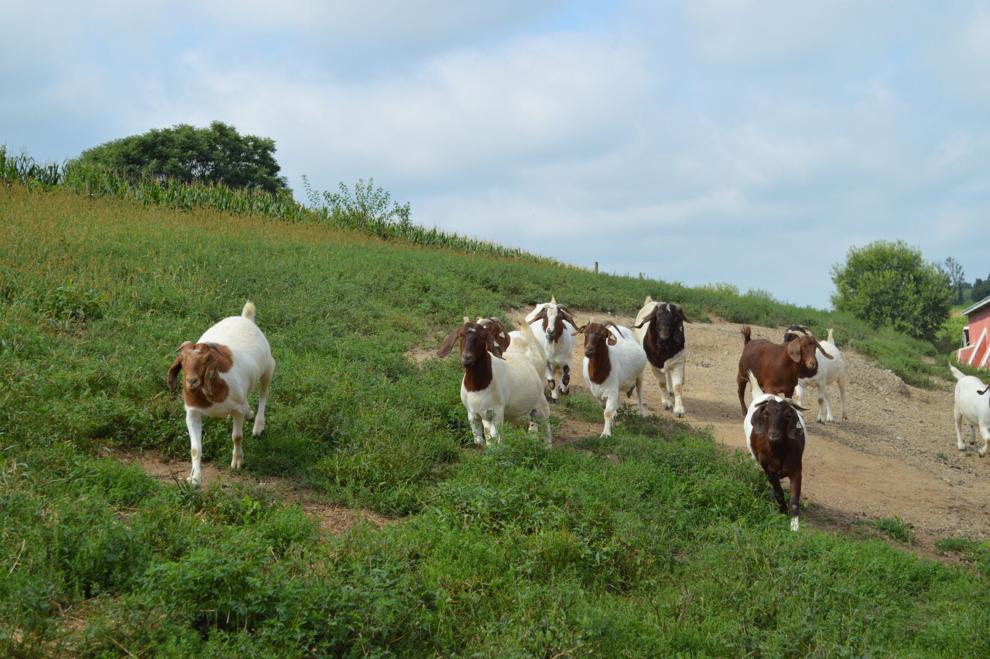 Herr, who raises sheep and meat goats at Nix Besse Livestock Co. in Narvon, Pennsylvania, has seen Plain Sect farmers transition from dairy cows to meat goats because buildings and land can easily be adapted to the new system.
"Meat goats are the bright spot in agriculture right now," Herr said.
Goats are also tying other regions of the country to the Northeast.
Frank Pinkerton, a 93-year-old livestock broker from east Texas, sold 54,000 goats into the East Coast market in 2021.
For over 35 years, Pinkerton has been organizing ranchers' meat goats to be sold live or as carcasses at markets in New Jersey and New York City. He receives a 5% commission on the sales.
"I get up every day into my office chair, and I've made over $65,000 selling goats last year," he said.
Pinkerton didn't sell goats to Pennsylvania last year, but he did move large quantities to New York, New Jersey, Virginia, Missouri and Kansas.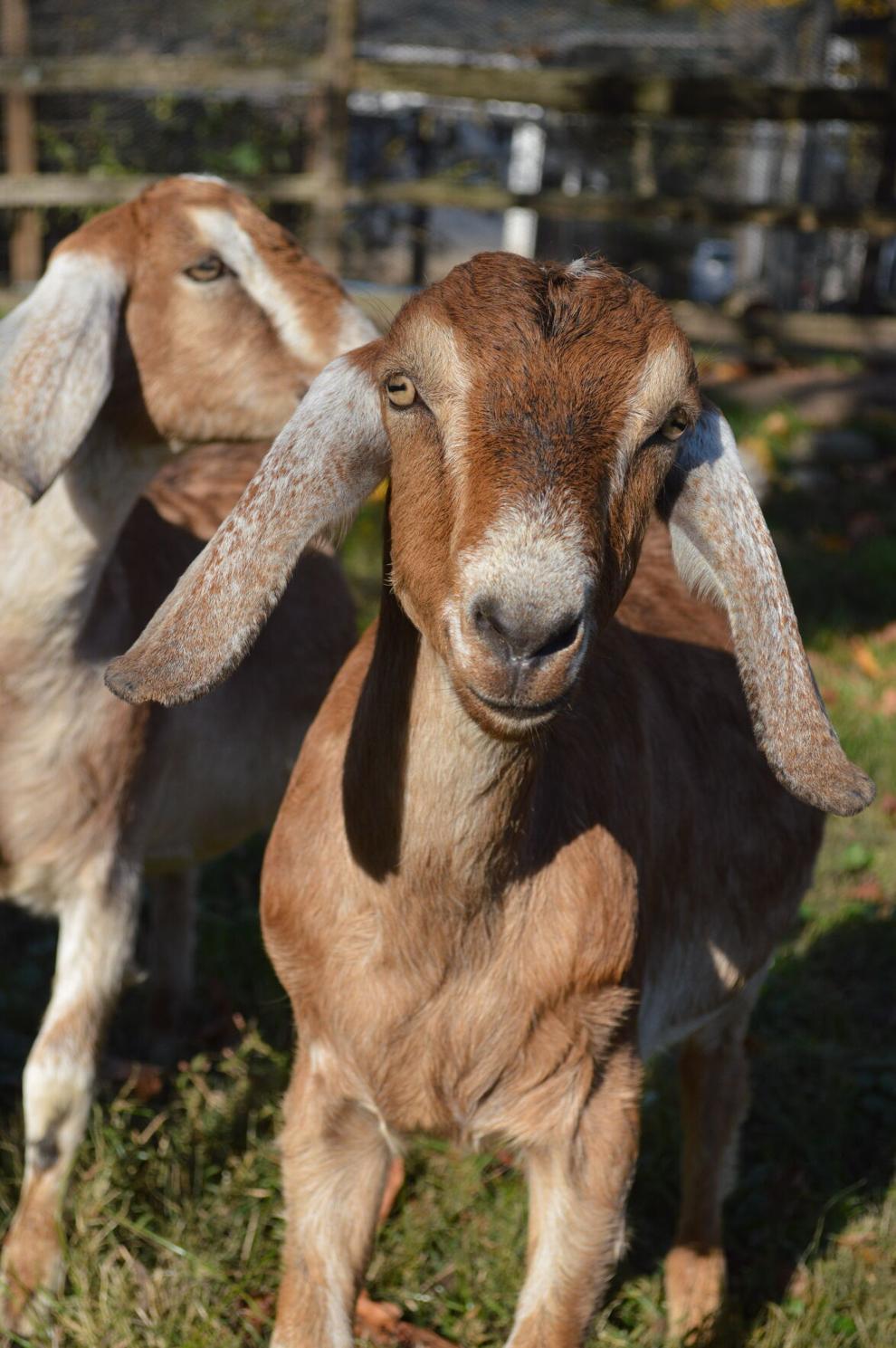 Many of the goats Pinkerton brokers to the East Coast are 30 to 70 pounds and are 5 to 6 months old. People from certain ethnic groups will pay $10 to $11 per pound for this type of goat carcass at a New York City retail meat market, he said.
Stoltzfus says most of the goats he has sold are young and weigh 50 to 70 pounds. His customers prefer their goat meat tender, like veal.
"If they see a goat that is over 75 pounds, they think it's not as good," he said.
The production of goats, especially in Texas, has not kept up with the demand. In fact, the supply of live goats is tight.
Pinkerton said Texas ranchers have not increased their herd sizes or goat weights, and for understandable reasons.
"They are making more money than they ever had," he said. "They are comfortable, just so comfortable with the situation."
News editor Philip Gruber contributed reporting.