My first order of business when the 38th annual Farm Aid benefit to help family farmers announced Raleigh, North Carolina, as the home for its concert was to start planning a road trip.
My good friend and neighbor, Scott Swackhamer, a Penn State Ag Science graduate, and I have been attending these Willie Nelson brainchild extravaganzas for years, Scott usually wearing the hat of volunteer and me packing a press pass.
I had my eye on the prize: an interview with Texas's Holy Father (the words a friend native to that state used to describe Mr. Nelson), and I put in my request for a 10-minute sit down with the Red Headed Stranger when applying for media credentials.
The Road Trip
I had been traveling in Virginia in the days prior to our epic journey south, so we met up at a park and ride just below Washington, D.C., and I stuffed all my gear into Scott's giant maroon 1997 GMC Savana van.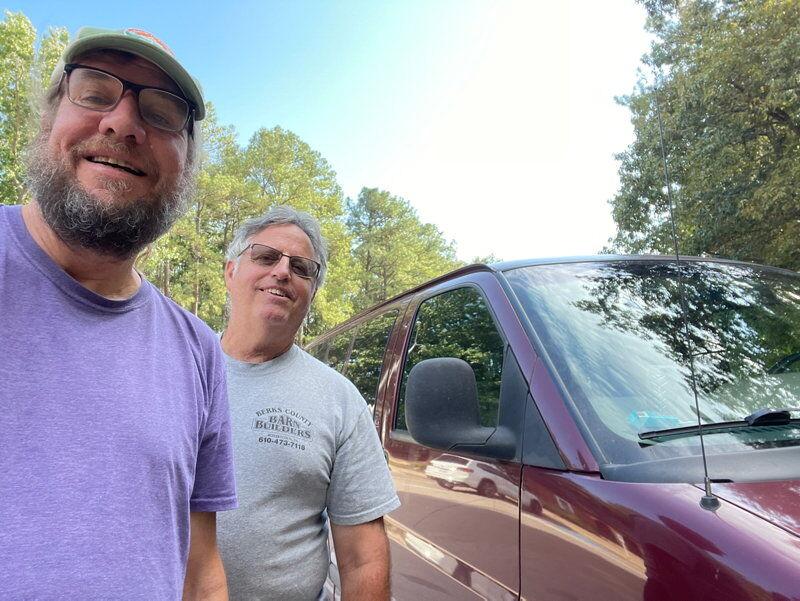 "It smells like ripe bananas," I said to Scott.
"Yeah," he replied.
"What is it?"
"Paw paws," Scott said with a sheepish grin.
Turns out Farm Aid, which always includes a plethora of learning opportunities in the days leading up to the event, and at the event itself, was hosting a seed swap, and Scott — a serious homesteader along with his wife, Emelie, a Montgomery County ag Extension agent — didn't have anything to trade, so he had grabbed some fruit off one of his backyard trees. Always an adventure traveling with Scott, and no doubt the feeling is mutual.
Local (and International) Wisdom
Scott and I had both met and kept in touch with North Carolina farmer activist Craig Watts at Farm Aid in Hartfort, Connecticut, the year prior, so we all went in on an Airbnb home 20 minutes north of the concert venue.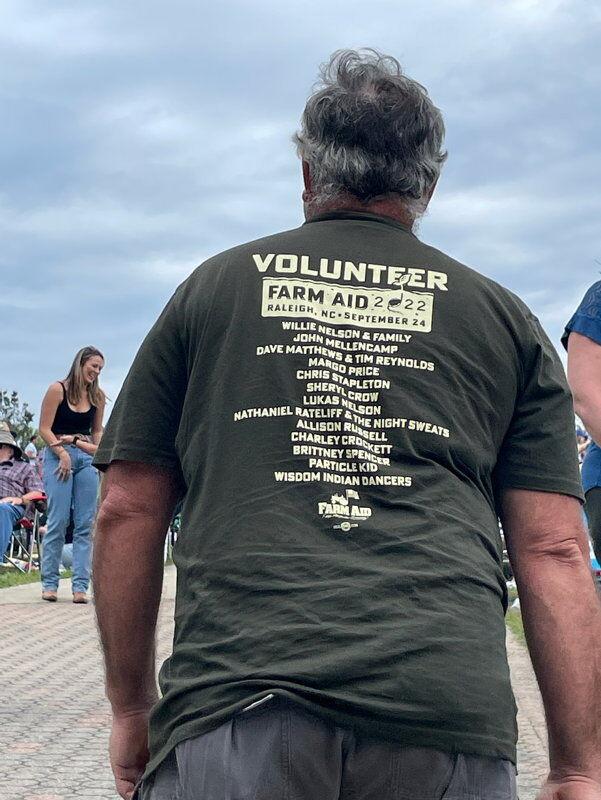 Craig had become somewhat famous — "infamous, some might say — as a whistleblower for shining the spotlight on companies' economically unfair and inhumane practices dealing with contract poultry growers.
Farm Aid came to town in 2014 and helped give him a national platform. 
Watts now works for the Socially Responsible Agriculture Project, grantees of and collaborators with Farm Aid. He is converting his former chicken houses to organic mushroom and vegetable production.
After settling into our digs and breaking out the guitars for a bit, we all turned in and prepared for Friday's pre-concert activities. Craig and I took off in his truck to Durham for a screening of "The Smell of Money," a documentary about how large commercial hog farms are causing environmental and health problems in predominantly Black rural communities.
Scott and his son, Clay — as fate provided, Clay and his freshly minted Ph.D. in biological systems engineering from U.C. Davis were in town to present at a conference — were on the road into Raleigh to pick up their credentials and volunteer assignments for the following day.
Craig and I were early. I said hello to a guy in the row behind us, and his accent piqued my interest, so I moved over to talk to him.
Craig said later, with the characteristic southern wisdom that flows effortlessly from his mouth, that if you meet someone who speaks English with an accent, they know at least one more language than you do.
Fred Stouthart has been working with local municipalities and provinces in the Netherlands at the intersection of agriculture, health and the environment for 40 years. Soon to retire, he now seeks a meaningful legacy project and has thoughts about bringing the Farm Aid model to Holland.
Stouthart said he thought it a fortunate coincidence when he saw the trailer for the documentary we were about to watch.
"This is the same kind of problems we are dealing with in Holland," he said. The main thing is odor nuisance and the health of the residents."
The Smell of Racism
More than a nuisance, according to the documentary we watched following our conversation. People were dying.
"I hate to talk about resiliency as a Black person," panelist Ghanja O'Flaherty, co-director of infrastructure and development with the North Carolina Environmental Justice Network, said following the film. "It's like it's a continued thing that we have to do. It is core to our experience and ... being able to live in the world.
"But at the same time, I do have the feeling that that's what it comes down to, in many ways."
And that, she said, is a fierce will to survive and thrive.
The documentary follows a group of residents over 20 years who have been harmed by industrial hog farms and that industry's deleterious practices, including spraying effluents (they call fertilizer) from hog waste pits (they call them lagoons) onto fields adjacent to their homes and how the communities, many residents of which have had family land the hog farms now operate on taken illegally, are fighting back.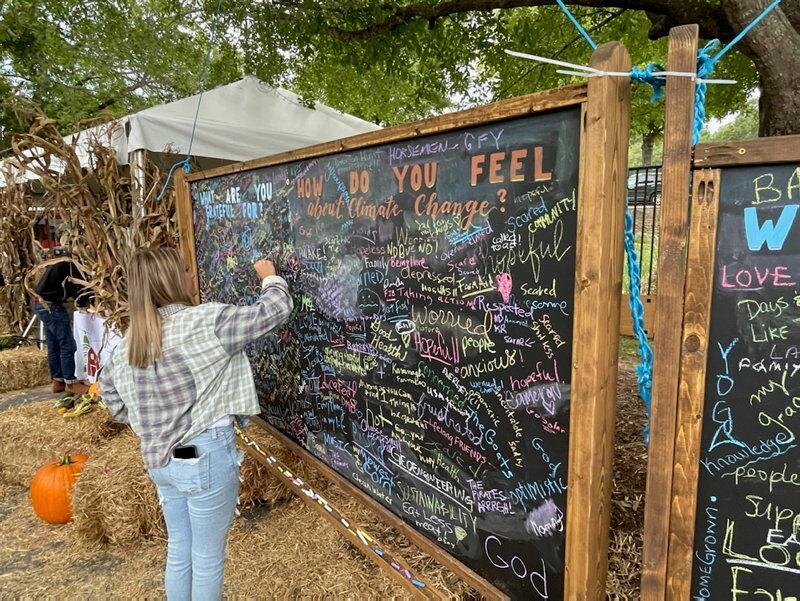 "They are protecting their position, protecting their property, protecting their very well-being and their lives," O'Flaherty said. "The fact that you even have to is more than a little galling. Who in the world thinks that it's an appropriate position to have to ask not to get sprayed on with sh*t?"
Spirit of Farm Aid
Craig and I had just enough time for a costume change before we all hopped in the van and headed to Farm Aid Eve dinner and the Spirit of Farm Aid awards ceremony. The paw paws were getting noticeably riper.
I ran into Pennsylvania Farmers Union President Mike Kovach, my former Rodale colleague Heidi Secord, now serving as the first woman Pennsylvania executive director of the USDA Farm Service Agency, and many other familiar faces.
And many new ones. What Farm Aid does best — besides supporting family farmers (and other groups with similar missions) and putting on a great concert — is facilitate connections.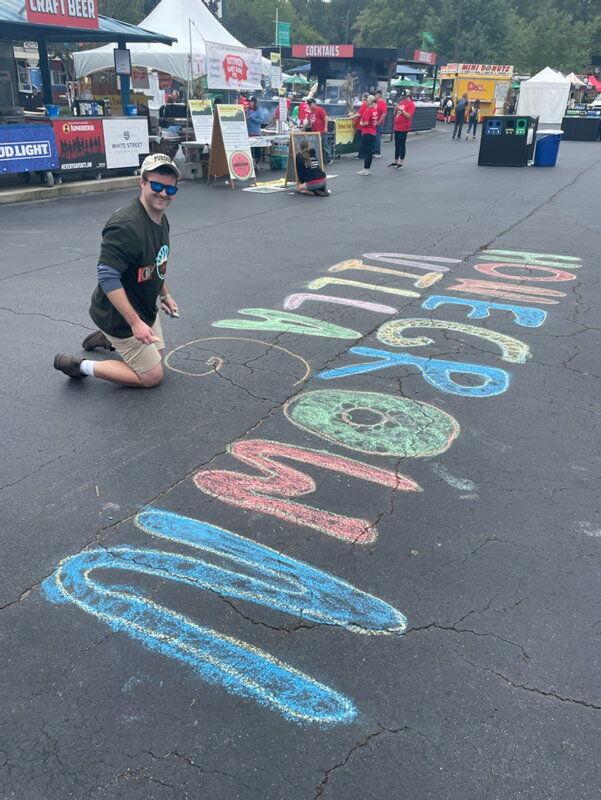 I made a significant one on my entrance into the venue. How many people, if boasting was in their nature, could say they are both older than Willie Nelson and counted among his dearest friends?
There stood David Amram, 91 years young (he'll be 92 in November) and a performer at every Farm Aid since 1987.
Amram has collaborated artistically with Thelonious Monk, Dizzy Gillespie, Charles Mingus, Jack Kerouac, Sonny Rollins, Lionel Hampton, Allen Ginsberg, Wynton Marsalis, Bob Dylan, Pete Seeger, Odetta, Patti Smith and Arlo Guthrie, to name a few.
And, of course, Willie. When the Nelson Family Band, including sons Lucas and Micah, closed out the show the next night, Amram literally blew everyone away with his blues solo playing two pennywhistles at the same time.
Happy to chat, Amram insinuated his association with Farm Aid led him to a healthier diet, and perhaps longevity.
"People would rather eat poison than an ear of corn that might have a bug in it," he said. "People just don't realize that these farmers are feeding their children."
Spirit of Farm Aid awardees included longtime Farm Aid show producer Charlie Hernandez and his wife Andrea Fulkerson, artist Tim Reynolds (who has performed with Dave Matthews each year since 2007), volunteer Adam Baker, farmer advocate Savi Horn of the Land Loss Prevention Project, and North Carolina farmer and advocate Craig Watts.
What? He didn't look surprised?
"I was sworn to secrecy," Watts deadpanned.
Oh Yeah, the Concert
An hour before showtime, Willie Nelson and fellow board members John Mellencamp, Dave Matthews and Margo Price took to the stage for a press conference, joined by Farm Aid Communications Director Jen Fahey, Executive Director Carolyn Mugar and a rotating group of local family farmers.
"By bringing Farm Aid back to North Carolina we can showcase what family farmers do to benefit everyone, thanks to their on-farm practices," Nelson said. "Family farmers have an intimate relationship with the earth's soil and water. By investing in the long-term health of our soil, water and climate, farmers give back to the land that brings good food to all of us."
The festival at Coastal Credit Union Music Park at Walnut Creek was sold out. Concertgoers were encouraged to visit Farm Aid's Homegrown Village that featured hands-on activities to celebrate agriculture and a chance to meet farmers in person and learn how they enrich soil, protect water and grow the economy as well as healthy food. Local and national organizations were also on hand with information about gleaning and re-localizing food systems to prevent avoidable food waste, the dangers of corporate consolidation, and North Carolina local farms, markets and farm products.
Besides addressing local and regional social justice issues, Farm Aid's 2022 theme was tackling climate change.
"Farmers stand on the front lines of climate change and are all too familiar with its consequences," said Farm Aid Executive Director Carolyn Mugar. "At the same time, family farmers are the best resources we have to minimize the toll of climate change. All of us need to support proactive farm and food policies that support climate-resilient family farmers and ranchers as they steward our soil and strengthen our food system."
Throughout the day, artists and farmers joined together on the FarmYard stage to discuss challenges and opportunities in agriculture, including climate change, farmer mental health, food policy and native agriculture.
The musical lineup included Sheryl Crow, Chris Stapleton, Lukas Nelson & Promise of the Real, Allison Russell (a new discovery for me, and my personal favorite), Charley Crocket, Brittney Spencer and Particle Kid (aka Micah Nelson), with Matthews' longtime collaborator Tim Reynolds joining him on stage.
Nathaniel Rateliff and The Night Sweats, originally slated to join, and my interview with Willie, were both victims of COVID. Nelson is just fine, as attested to by his phenomenal guitar playing that evening, but his people decided one-on-one interviews were not going to be a thing this year.
I spoke with so many people at length about issues facing family farmers that limited space in an already lengthy web article would not do them justice. Look for "Dispatches from Farm Aid" appearing on this website, and perhaps in the pages of Lancaster Farming newspaper, over the next several weeks.
It's time to get on the road again. Scott is champing at the bit ... and I think we still have some paw paws left.
(Visit farmaid.org to learn more about the nonprofit's year-round work to help family farmers and educate consumers.)