It may seem like Thanksgiving is far away, but for turkey producers, it's right around the corner.
Though turkeys are only one of several enterprises at Lindenhof Farm in Kirkwood, owner Axel Linde said the fall leadup to Thanksgiving is always the busiest time of year.
Linde has been farming his whole life, adding turkeys to the mix 15 years ago.
"Our sales have increased each year," he said. "Each year gets busier and busier."
Linde sold 800 holiday turkeys in 2021. He expects to sell more this year, so there are currently 1,200 turkeys on the farm.
In early September, most of the traditional white turkeys are still in the barns, but the heritage breeds are out on pasture. Young turkeys are delivered to the farm each week throughout the summer. This provides a variety of ages and sizes for holiday sales.
"The biggest challenge is trying to match what we produce to what the customers need," Linde said.
Mid- to late September starts the transition of birds from barn to pasture.
Once that's accomplished, the turkeys are rotated a few times a week, following Linde's beef herd through 85 acres of forage plants.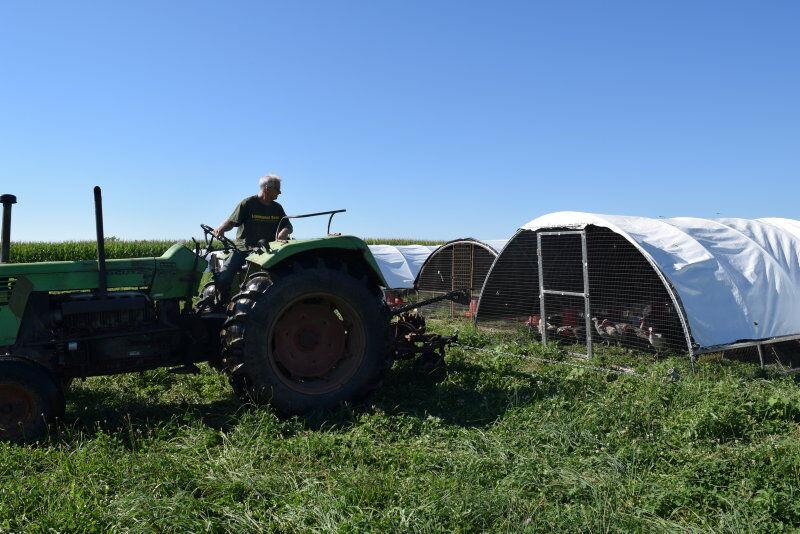 The cattle eat the grass to the perfect height for the turkeys. The birds are also fed a grain mix made with local corn and wheat.
Customer orders, online and in person at one of four farm markets, start in September. Linde's daughter, Elizabeth, keeps track.
Turkeys range from 10 to 20-plus pounds. Linde also sells turkey breasts, which were popular for the scaled-back Thanksgiving gatherings at the height of the pandemic.
This year, Linde is expecting the bigger birds to be in higher demand.
Turkey prices are also likely to be slightly bigger than last year, both at Lindenhof Farm and throughout the country.
"With inflationary pressures, with rising fuel costs, feed costs went up, so I would expect to see a little bit of an increase in the price of turkey nationwide," said Gregory Martin, a Penn State Extension poultry educator in Lancaster County.
But Linde doesn't expect the price increase to scare customers, many of whom come back for his birds year after year.
"There's some customers that have been getting my turkeys for 15 years," he said. "If the customers are satisfied then I know I'm doing a good job producing the product."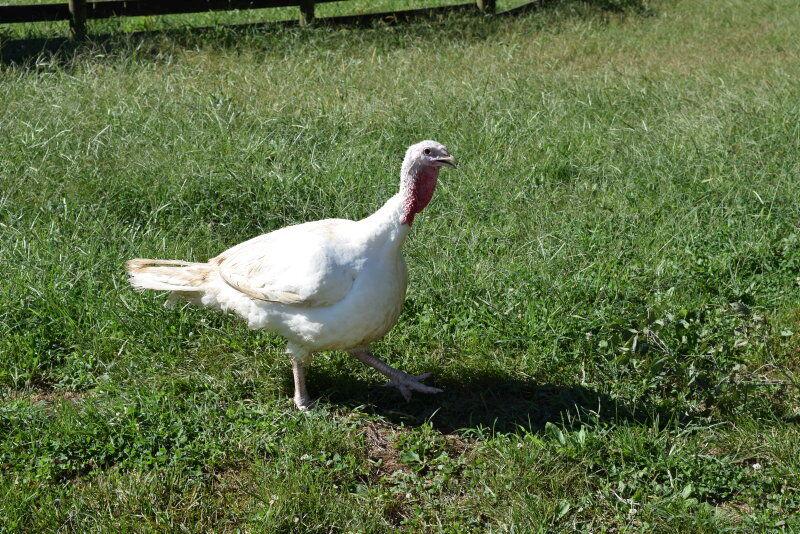 On top of all the work to prep turkeys for the upcoming holiday, poultry producers need to remain vigilant about highly pathogenic avian influenza.
The deadly poultry disease, which was found in Pennsylvania in April for the first time since 1984, infected 18 flocks in the spring and summer, and 4.2 million birds were depopulated to stop the disease from spreading.
"Avian influenza is still out there," Martin said. "So this fall, we need to be prepared for the annual migration of birds going south."
September and October will see the migration of many dabbling duck species, which are often carriers of the disease, said Nate Huck, a waterfowl biologist with the Pennsylvania Game Commission.
There's not much farmers can do to keep migrating birds out of their ponds and away from their own birds, so a strong biosecurity plan is the best way to protect flocks during these fall months.
"If you have water, they'll come, unfortunately," Huck said. "It really is weather-dependent how long the birds might or might not stay around."
To help keep the birds on their natural migration paths — and away from commercial poultry flocks — it's important to not feed them.
"They usually follow their food sources," Martin said. "So if you're feeding them in the park or wherever, you're just making them stay a little bit longer than they should. Look at the ducks, certainly enjoy the ducks as they're flying through, but try not to feed them."