Farmer Jennie Schmidt, of Schmidt Farms in Sudlersville, Maryland, helped diversify her farm with grape crops.
"When we first got started in 2003, there (were) only 12 wineries in the whole state at the time. So we called all 12 and asked them what varieties they wanted more of. That, combined with a lot of research and prep, was the beginning of our wholesale vineyard operation," Schmidt said.
Schmidt farms on the Eastern Shore of Maryland with her husband, Hans Schmidt, and brother-in-law, Alan Schmidt. In addition to 22 acres of wine grapes, they grow corn, soybeans, canning tomatoes and green beans.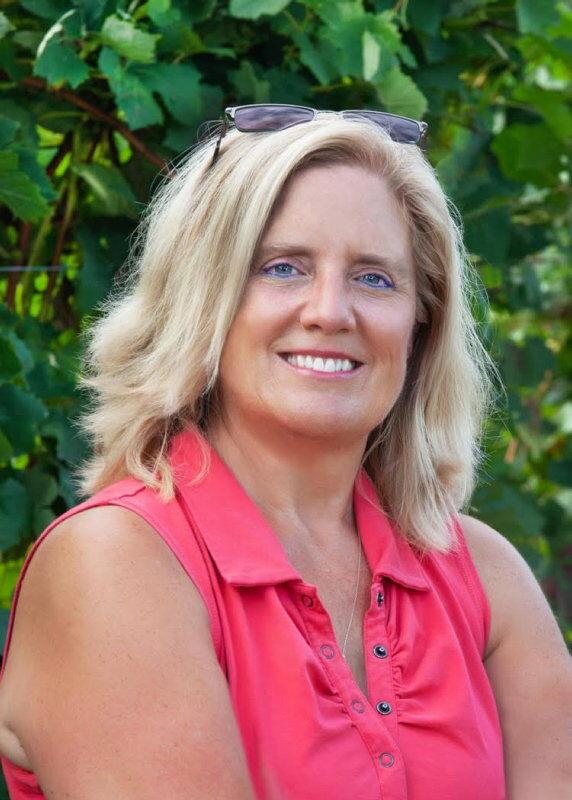 "We got into the wine grapes, because we were looking to diversify and to do so with a crop that would have value-added potential," said Jennie Schmidt in an interview that took place between her morning spraying in the vineyard and putting up bird netting to protect some late-harvest Vidal Blanc grapes.
Things have changed since then. Today, Maryland now has 109 wineries, up significantly from the original 12 in 2002. The state's demand for grapes keeps increasing, especially since a new Maryland law went into effect this May that requires licensed on-farm wineries to produce their wines with at least 51% of Maryland-grown grapes. With this in mind, the Maryland Grape Growers Association did a recent survey that found that the state's wineries now have an estimated demand for around 630 additional tons of locally grown grapes.
Schmidt and a few other wholesale growers are trying to meet that demand.
"There's a misconception that when you tell folks that you grow grapes, they assume that you are also a winery," Schmidt said. "We didn't want to be a winery, we just wanted to farm and provide a needed product to those wineries who can't grow everything they need themselves."
The Schmidts grow mostly Vidal Blanc and Chambourcin grapes, with some Barbera, Pinot Gris, and Chardonnay grapes, as well. They usually have six to eight wholesale customer buyers a year. Boordy Vineyards (one of the oldest wineries in the state) is their largest buyer, with an annual purchase of around 40 tons of grapes.
"We deliver grapes as far south as Port of Leonardtown Winery in southern Maryland, and as far north as Linksbridge," Schmidt said.
22 Acres of Commitment
Anyone who knows vineyards understands that the grapes require a lot of hands-on intensive work for nine to ten months of the year, and that 22 acres of vines is a large commitment. The Schmidts make it work by hiring a full-time vineyard crew of six local workers to assist them. They also make use of a custom harvesting team from nearby Harvest Ridge Winery in Marydel, Delaware.
"We do all the pruning, shoot selection, tucking, tying, leaf pulling, spraying and canopy management throughout the year," Schmidt said. "But, when it comes to harvesting, we can't get in enough labor to do it all by hand. So, hiring the crew at Harvest Ridge to come in with their highly specialized mechanical harvesters is key, although there are still some portions of certain varieties that we do hand-harvest."
When asked which of the varieties they grow is her favorite (or perhaps the easiest of the group), Schmidt said, "I think that would have to be the Chambourcin. It's usually the easiest vine to handle throughout the growing season, and it's prolific. We get about eight tons of grapes an acre from it."
Chambourcin is a French-American hybrid that winemakers like for its versatility and its deep-colored and aromatic wine. It's popular in the Mid-Atlantic states.
In addition to their own grapes, the Schmidts also host a section in their vineyard that is dedicated to research for the University of Maryland, conducted by Dr. Joe Fiola. Fiola has over 25 years of academic and industry experience in research and Extension with small fruit production and breeding, viticulture and enology. He is currently the specialist in viticulture and small fruit for the University of Maryland Extension and is responsible for a statewide viticulture and fruit research and Extension program.
"I call those the 'university rows,'" Schmidt said. "Right now, Joe has a few Spanish and Portuguese varieties he's working with there, and it's interesting to see what comes of the trials. It gives me a unique ability to see what new varieties might do (well) commercially in the future."
Worth the Work
Speaking of the future, Schmidt reveals that her farm team has had recent conversations about expanding the vineyard and potentially moving into a contract-growing model.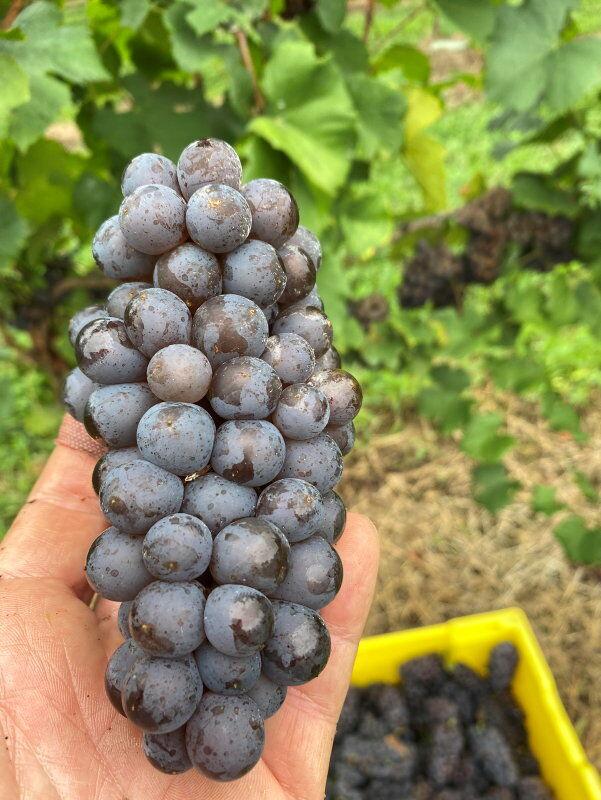 "At the moment, we don't technically contract-grow, but we know our current customers and we know we have the market for our grapes," Schmidt said. "However, if we were to expand significantly, we would want those grapes sold via contract before the vines are even planted in the ground."
Schmidt, like farmers all across the U.S., has faced increased costs in inputs and labor this year.
When asked if she would recommend wine grapes as a crop for farmers who are looking to diversify their holdings, Schmidt paused for a long moment, and then said, "Yes. But I would tell them that they have to do their research thoroughly first. This isn't something you can just throw up in a year. You need to really know your macro climate, your micro climate, your soils, which varieties will grow well there, and your market for the grapes. Additionally, you need at least 10 acres to make it profitable."
Schmidt is pleased to report that, for them, this has been one of their best years.
"We're looking at a bumper crop," she said. "We've already brought in over 110 tons grapes, and my last variety has an estimated six tons still hanging that we will be harvesting soon."