When Sidetrack Farms in Lancaster County decided to expand into growing hemp, they knew there would be a learning curve with the crop. They didn't realize there would be a learning curve when it came to their banking relationship, too.
The owners, Brendan and Crysta Stehman, were upfront about their plan to grow and sell hemp. Unfortunately, finding a bank willing to take them on as a client became increasingly difficult.
Sidetrack Farms' search eventually led them to Jonestown Bank & Trust Co. Since it was prior to the passage of the 2018 Farm Bill, JBT brought their new client on under the Pennsylvania Department of Agriculture's PA Research Pilot Program.
"When we started looking for a bank, so many of the 'cannabis friendly' options you find when searching online come with big fees, a lack of reviews and a lack of features," Crysta Stehman said. "We've been thoroughly impressed with how normal our banking experience has been with JBT. They treat us just like any other business with extra regulations surrounding it."
While knowledge of the industry is growing within financial circles, misconceptions remain.
"I'm not sure most banks truly understand the difference between hemp and marijuana, and so the overwhelming majority of banks will err on the side of caution," said Ashley Hess, Assistant Vice President, Cannabis Banking Manager at JBT.
The reluctance of banks to actively serve hemp growers and the hemp industry, however, can lead to risks for farmers who either choose to not tell, or who are unaware they should tell, their banks of their involvement in growing and selling hemp.
Farmers who use the same account or accounts for the proceeds of the sale of hemp as they use for their other crops risk having their account closed. Banks that choose not to do business in the hemp industry can check public hemp lists through the Pennsylvania Department of Agriculture and close the accounts of customers they find on those lists with very little notice.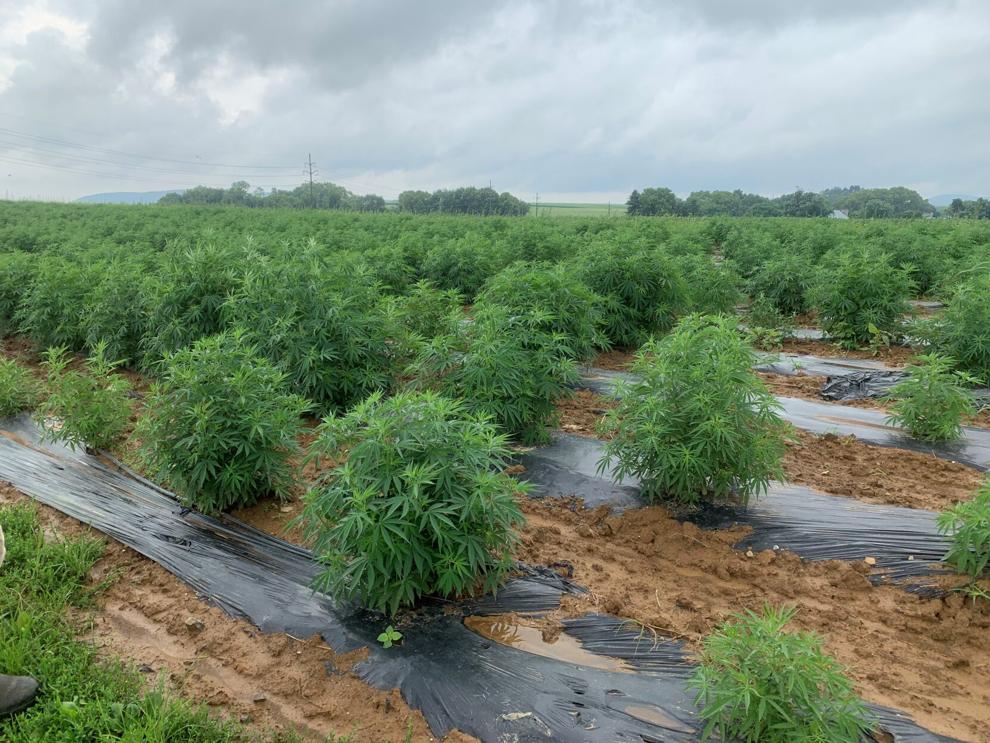 Hess, who has earned the Certified Cannabis Banking Professional designation, said the issue with most banks goes beyond not understanding the hemp industry.
"JBT has a dedicated team of cannabis account professionals who understand the industry and we recognize that makes us unique," Hess said. "We know hemp is a legal commodity when the proper THC limits are maintained.
"But the hesitancy of banks is also about not wanting to extend themselves to provide the resources needed for the extra monitoring required for what they consider to be a higher risk," Hess added. "I'm fortunate to work for a community bank that saw the wisdom in investing in this line of business and making sure we have a team exclusively dedicated to helping and serving those in the hemp industry."
Hess said JBT has clients in the hemp industry throughout Pennsylvania.
To avoid potential account closures, Hess' advice to farmers involved in growing and selling hemp is to make sure their bank supports their efforts rather than assuming that is the case, especially if the bank has not been told about proceeds from the sale of hemp.
About Jonestown Bank & Trust Co.'s Cannabis Banking Services
JBT's team of experts serves as a valuable point of contact for you and your business. Ashley Hess, JBT's Assistant Vice President Cannabis Related Banking, is a Certified Cannabis Banking Professional (CCBP), a designation that is the only one of its kind in the banking industry. Those who earn CCBP certification are recognized for their exceptional expertise and their commitment to supporting Cannabis related businesses.
To learn more visit their website at www.jbt.bank/cannabis-industry/.