MONTGOMERY, Pa. — When Mike Sherman got into the beef business years ago, he established a herd of black Angus on his 100-acre Lycoming County farm.
And he quickly came to a realization.
"Angus cows are really good moms, but they're really good moms that don't want their calves ear-tagged and weighed," Sherman said. "It was a safety issue, especially with our three young children around."
So Sherman, who operates the farm with his father, Donald Sherman Jr., transitioned to Herefords due to the docility and feed efficiency of the breed. The switch worked well, but Sherman still felt something was lacking.
He missed the Angus carcass traits, light birth weights and fast growth.
The only thing left to try, Sherman reasoned, was to customize his herd to obtain the best of both worlds.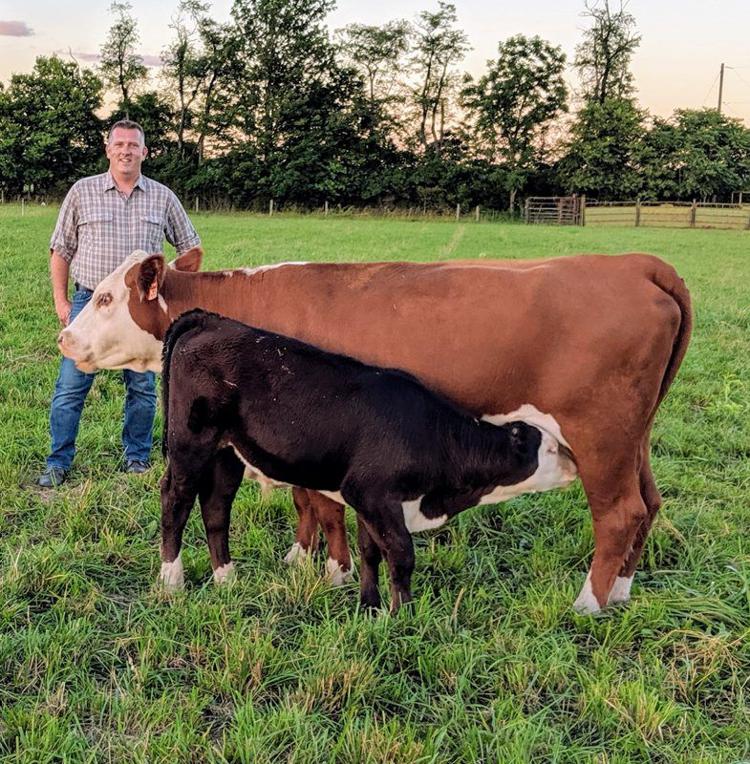 Last year, Sherman incorporated a few registered Black Herefords into his herd. The breed is a cross with black Angus, but the cattle must contain at least 64% Hereford genetics.
One way that the mix is achieved, Sherman said, is by breeding a registered Hereford cow with a black Angus bull.
If a heifer is produced, and she's bred with a homozygous Black Hereford bull, the resulting offspring will be able to be registered.
Even when bred to a red Hereford bull, Sherman said, there is a 50% chance the calves will be black.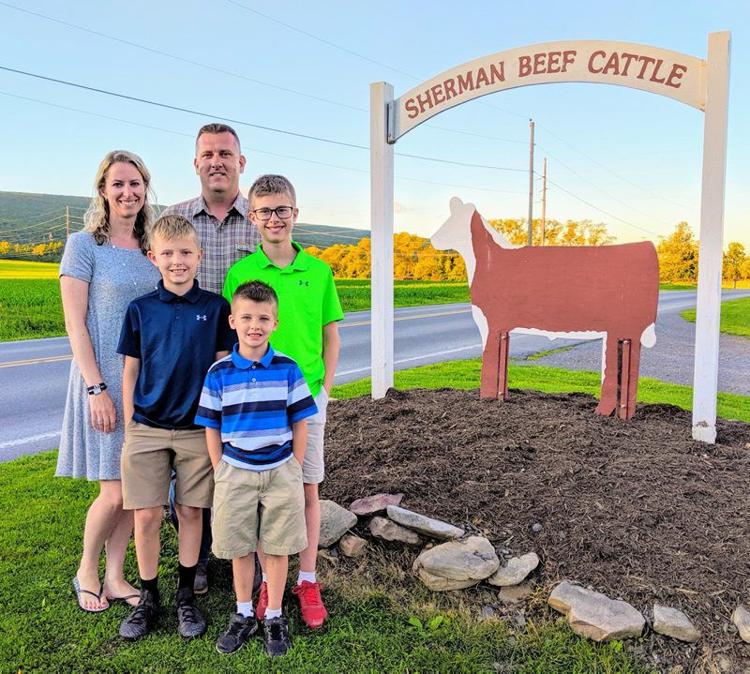 Black Herefords are popular in the Southeast and Texas, but they are less common in Pennsylvania.
Sherman bought his first Black Herefords — a bred cow, a yearling heifer and a bull — in January 2018.
He aims to have his calves born between March 20 and April 15, and this year is proving to be an important test for the Black Hereford venture.
So far, the breed is passing with flying colors.
"The Black Hereford calves are outperforming my red calves, and I'm very happy," said Sherman, who raises his cows primarily on grass, with hay and corn silage in the winter.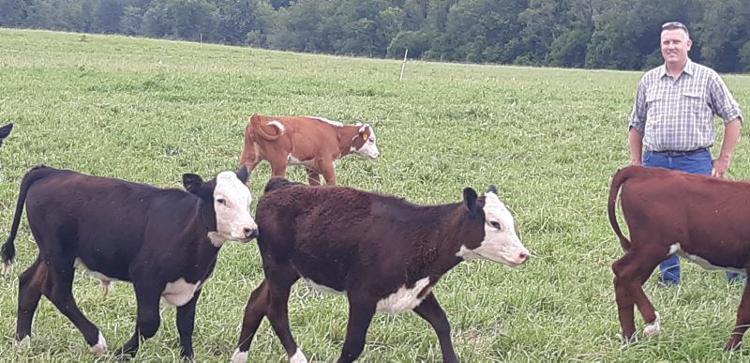 But the benefits don't end with fast-growing calves.
While retaining the docility of a Hereford, the black cattle offer a financial benefit as well.
Most of Sherman's young cows are sold as registered replacement heifers and breeding bulls. But the ones that are destined for the sale barn as feeders are where Sherman sees a big advantage.
"At a lot of sale barns, color matters. By changing to black it adds marketability to the calves I sell as feeders, and that helps the bottom line," he said.
Though his cattle are registered Black Herefords, they have the potential to produce Certified Angus Beef.
Sherman said the cows already meet the minimum 51% black hide requirement, and if certain carcass characteristics (yield grade and marbling) are met, they can be certified Angus.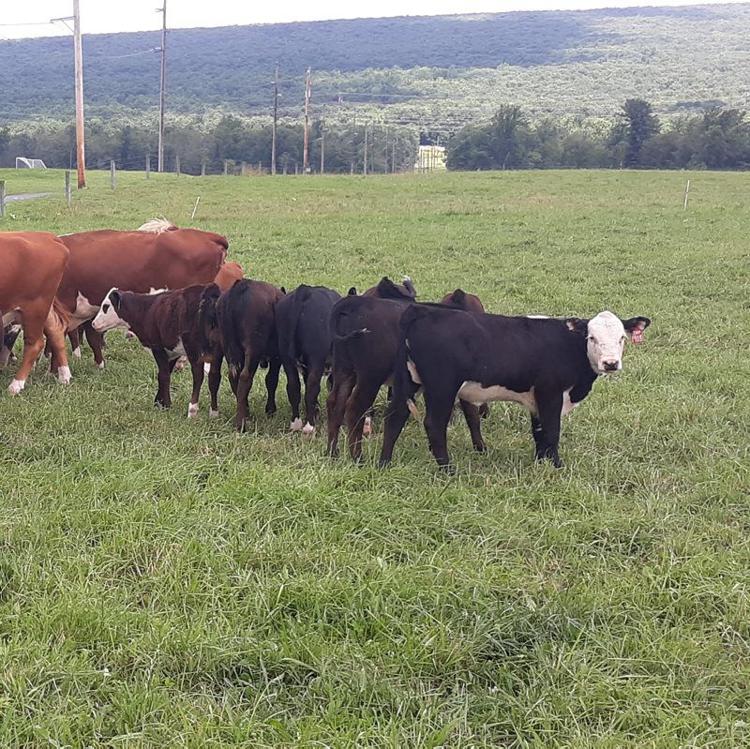 In the dairy industry, he added, Black Herefords can be beneficial for producing beef-type calves for increased marketability. When crossed with a Holstein, Sherman said the resulting calves typically have a white face and black body.
Sherman has taken another step in the Black Hereford direction this summer when he purchased a registered bull — Jo Thunderstruck 5127 — from a farm in Virginia.
Thunderstruck is originally from Johansen Black Herefords in Utah. While Sherman uses artificial insemination to breed some of his cows, he said it was critical to have a proven bull on the farm if he was going to commit to raising Black Herefords.
Because Thunderstruck is 64% Black Hereford, Sherman said all of his calves will be black, even when paired with red Hereford cows.
"Thunderstruck's claim to fame is he sires light birth weight calves that really grow," he said.
Even though Sherman chose to incorporate Black Herefords into his herd to improve desirability at the sale barn, many of his calves are destined for other things. A small percentage of his bull calves end up going to the Pennsylvania Bull Testing Program at Penn State. Heifer calves are often sold to other farms as replacements, and some are purchased to be used as show cattle.
As for his own herd of 30 cows, Sherman plans to keep an even split of red and Black Herefords, but he expects to have plenty of black calves.
"It's neat to be on the cutting edge and I feel that Black Herefords are more than a niche market," he said.