MOUNT PLEASANT, Pa. — After more than two decades as a commercial real estate broker, Mark Smith was ready for a change.
He first thought of opening a restaurant. He would have called it the Pittsburgher, and it would have served burgers of grass-fed beef in downtown Pittsburgh.
"There wasn't a good hamburger restaurant anywhere," he said.
Eventually, instead of grilling his beef, he decided to graze it.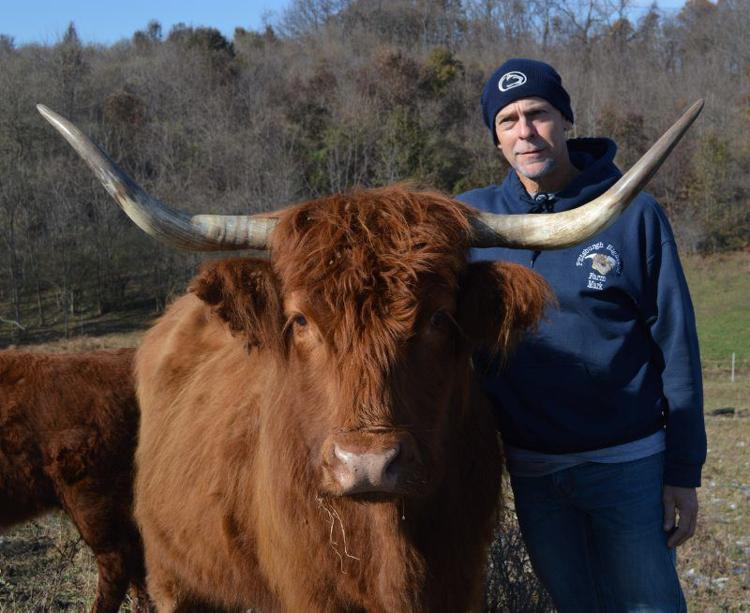 Ten years later, Smith has 130 Scottish Highland cattle on pasture at three properties in the Laurel Highlands of Westmoreland County.
He managed to work in the name of his dream restaurant, dubbing the business Pittsburgher Highland Farm.
"For a guy who worked behind a desk so much, I prefer being outdoors," he said.
There's a good reason for that.
Smith grew up on a dairy farm in Jefferson County, which his brother still runs.
As a student at Penn State, though, Smith was awakened to a world beyond early-morning milking, and his original plan — returning to the farm — lost its luster.
He found his way into real estate, but he also got interested in grass-fed beef, which he saw as a healthful alternative to commodity beef.
"It sort of flew in the face with everything I grew up with," Smith said. The family dairy fed a grain ration.
The hearty Highlands have proved to be a perfect match for the cold slopes of western Pennsylvania.
The breed typically does well on forage, and offers calving ease, a docile temperament, and tender and lean beef, according to the American Highland Cattle Association.
Smith's cattle come in several of the breed's customary colors, including red, black and blond.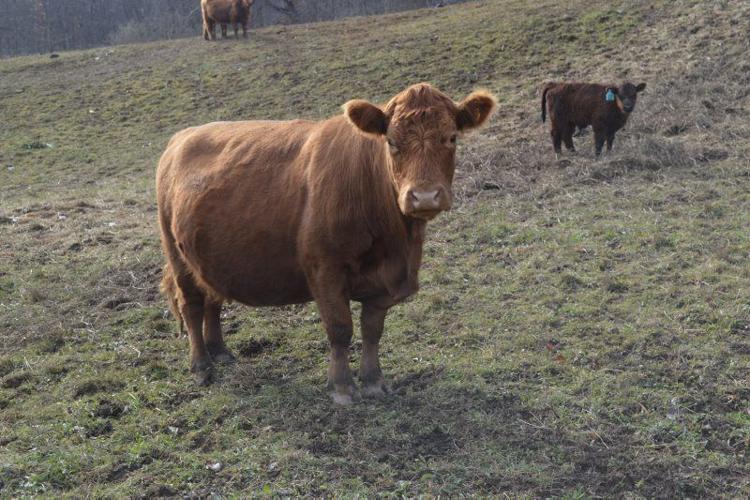 He rotationally grazes his herd every day through pastures with timothy, birdsfoot trefoil and clover. He also gives them two round bales every other day.
When he started out, Smith struggled to meet customer demand.
Highland cattle are not only small, but they are also slow growers. Smith started crossbreeding with a Red Devon bull to bulk up his herd.
Since then, he has seen an increase in the weaning weight of his calves. He aims for a carcass weight of 500 to 550 pounds.
In 2014, Smith teamed with one of his customers, Dana O'Connor, to grow the business.
O'Connor got interested in Highlands by following the meat-heavy paleo diet.
O'Connor sells the beef at several farmers markets in the region, and serves the wholesale accounts — three retail stores and a restaurant in Braddock.
The farm's customers want lean beef and can afford it.
"I can sell grass-fed beef all day long, never mind that it's Highland or something else, because it's healthier fat," Smith said. "(They) aren't afraid to pay a premium for good beef."
An active member of the American Highland Cattle Association, Smith was a part of the team that created the Quality Highland Beef branding program.
Cattle in the program must have complete health records, be raised according to humane standards, have a carcass weight of at least 450 pounds, and not receive hormone implants.
In addition to raising the Highlands, Smith and his husband have a tiny house at the farm that they rent out through Airbnb.
Guests can drink their morning coffee on the small deck while watching the cattle graze.
On a misty morning, they might wonder which highlands, the Laurel or the Scottish, they are actually in.