For Tim Pallokat, owner of Cayuga View Farm in Union Springs, New York, raising beef to support his farm while taking care of his land represents his two highest objectives.
The 50-head herd consists of registered Angus. He has about 20 mothers and the rest are either calves to sell or beefers headed to the feedlot to finish or the freezer.
Pallokat initially uses artificial insemination, but after one or two tries, if that doesn't work, he places a bull with the cow. If the third try isn't the charm, that cow is culled from the herd.
"We have to get a calf a year out of these cows or they have to go," Pallokat said.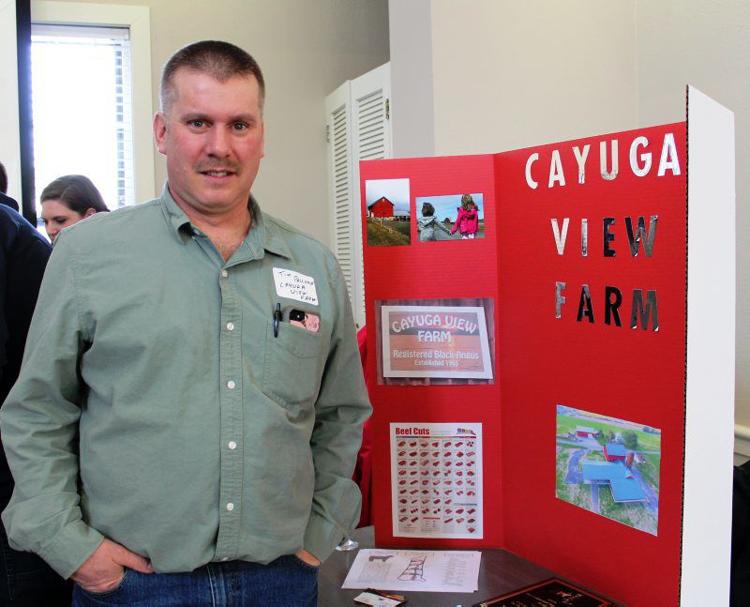 Pallokat's herd qualifies for natural, but not organic. He vaccinates the herd and follows the Beef Quality Assurance protocol. He works with a vet on both vaccination and reproduction.
Pallokat sells freezer beef to a handful of repeat customers right off the farm. He also raises and sells replacement heifers at sales such as the New York State Angus sale and his better bulls to another producer.
Pallokat pastures his herd on 50 acres of mostly grasses with clover, alfalfa, orchard grass, timothy and fescue.
"We haven't found the perfect mix," he said.
The farm has received more than $300,000 to fund water quality improvement projects, including a 50-foot-by-10-foot floating bridge to provide a means for the herd to cross a stream without walking through the waterway, which is a tributary for Cayuga Lake.
The funding has also paid for better manure storage to prevent runoff into the lake.
In July, Cayuga View received $25,500 to build a barn to increase the quality and quantity of hay production as part of the New Farmer's Grant Fund from the state of New York.
Cayuga is one of New York's Finger Lakes, a large tourist attraction for water recreation and the winery trade.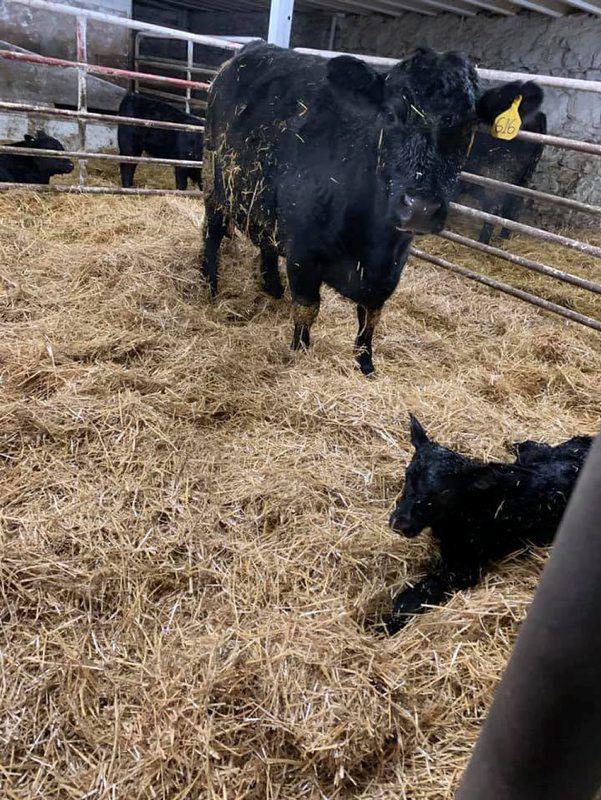 Pallokat grows about 95% of what his herd eats, he estimated, including hay, along with soybeans, corn, oats and wheat on rotation.
"We purchase a little grain during weaning for less stress," Pallokat said. "They know what a bucket is so when they need to come, they'll come. We finish with a little corn and a purchased finisher."
Just Pallokat and his wife, Melanie, and their children help out.
The children include a grown daughter, Tessa, living off the farm. His three sons, John, Kevin and Tyler, help on the farm. John performs much of the mechanical work. Kevin does the marketing and Tyler helps with the animals. Daughters Taylor and Talia are too young to help out at this point. Since the 140 acres don't support the family, Pallokat works off the farm as a mechanic full-time.
Pallokat said that he's considering selling at farmers markets.
"We have an ultimate goal that the farm can sustain itself," Pallokat said. "When I retire, I want the farm to pay the taxes, insurance and pay for itself."
He said that his best tip to new beef producers is the advice he received when he purchased the farm in 2006: "If you expect to make a dollar in the beef industry you never will. If you don't expect to make a dollar in the beef industry you probably will."
He wants more producers to count their input costs. He said that most small producers don't.
Pallokat is proud of the fact that he still raises black Angus from the family herd that's been on the land since 1965.
His location in Cayuga County, in the midst of dairy country, tends to drive up the price of land, making expansion more difficult. But the proximity near the lake has also enabled him to obtain the grants that have helped him remain a good steward of his land. In fact, he has been recognized by the New York Beef Producers for his environmental stewardship.
"We want to leave the land better than I found it," Pallokat said.