Out in pasture cattle are grouped together, tails swishing rapidly in synch with the stomping of their hooves.
It's a common scene for summer and a sign that cattle are doing their best to dodge a pesky foe — flies.
There are four types of flies that are common around the barn. House and face flies are more annoying while stable and horn flies feast on animal blood. Stable flies spend about five minutes engorging themselves while the horn fly can pierce the skin around 30 times a day, ingesting blood, said Rick Hack, an Elanco pest management consultant.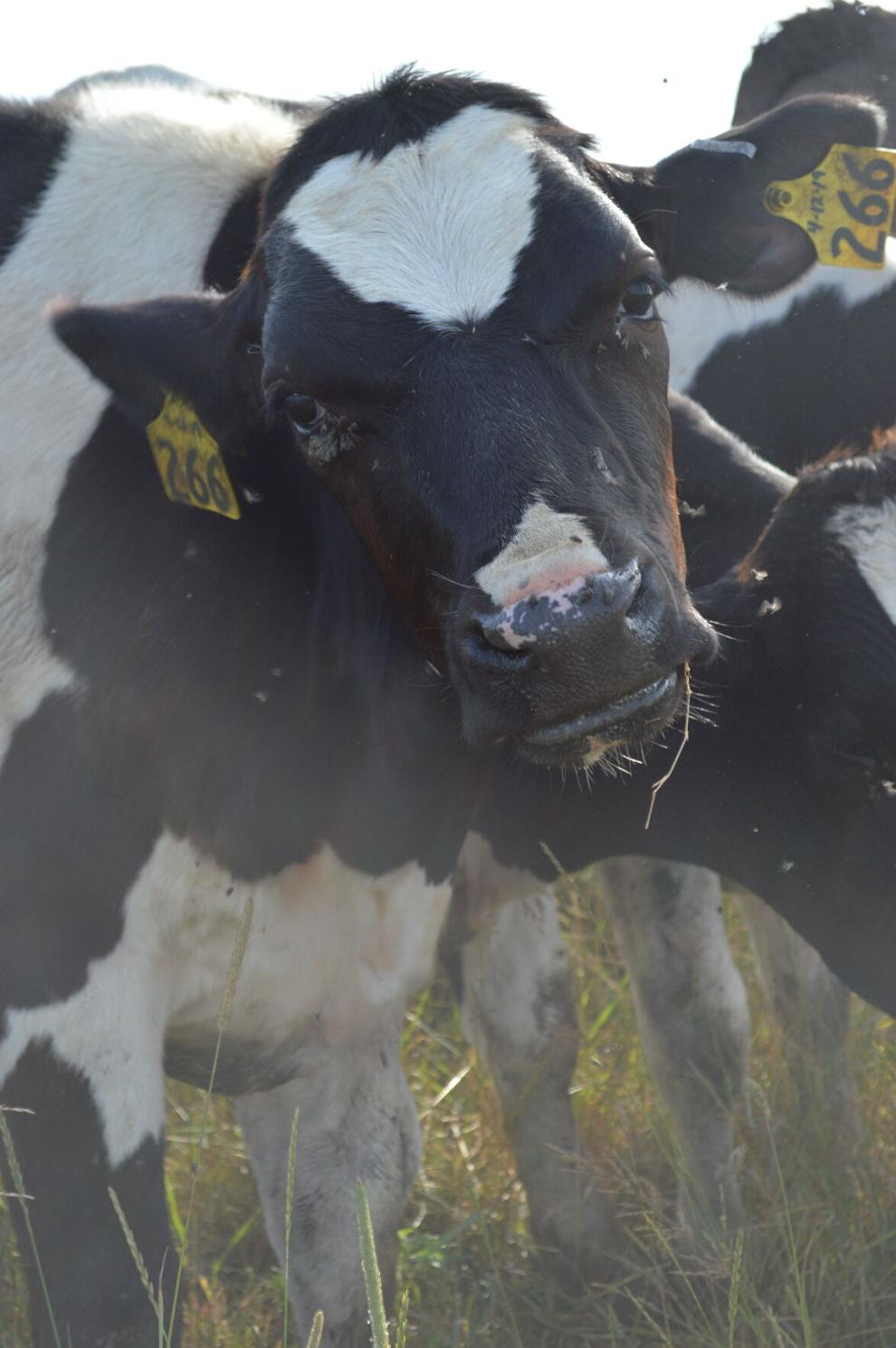 Hack spoke during a Dairy Calf and Heifer association June 6 Webinar.
The life cycle of the fly is similar to a butterfly, but instead of six weeks, flies are quicker and complete adulthood in three weeks. They also can make about 30 generations within that time. The cycle begins with an adult laying eggs, which turn into larva then settle into a cocoon phase called pupae before blooming into a summer pest. Female flies produce 500 or more eggs and depend on temperature and humidity to develop their offspring, he said.
Humans will only see 20% of the fly population, which are adults in their barns. "Eighty percent of their life cycle is not visual," Hack said. "We only concentrate on the adult fly."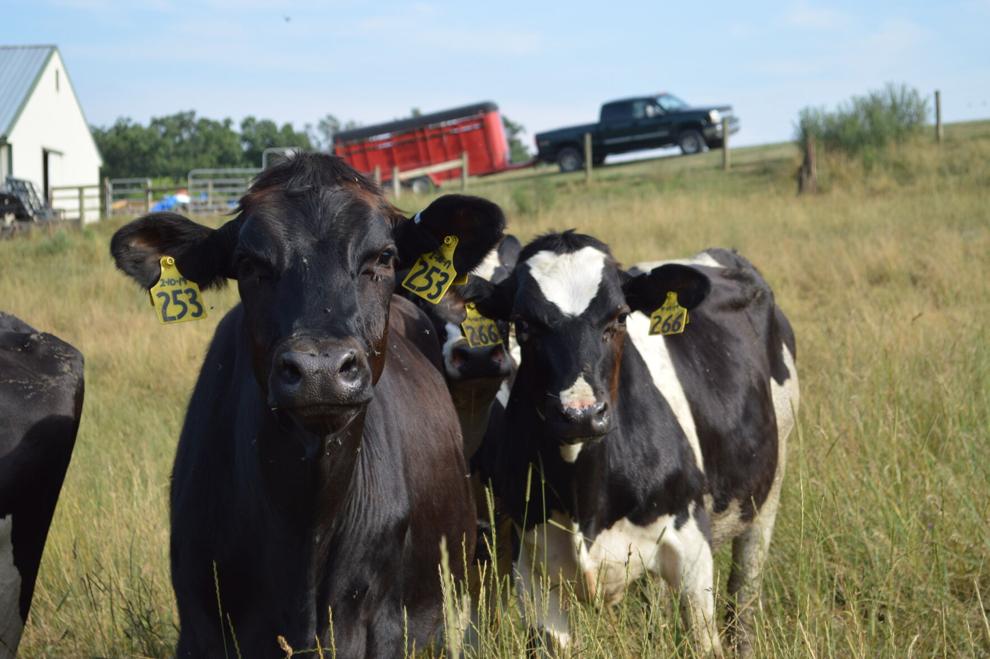 House flies are usually in higher populations compared to other flies. They can often be found hanging out on windows, barn beams, manure or hard to clean areas around farms. "These are the guys that when you walk into your facility, you're immediately waving your hands in front of you," he said.
These flies will also breed and leave their larva in wet, organic decaying matter like manure or stagnant water around a farm property. The house fly might be annoying but it can also be dangerous to the health of a herd as it can carry around 100 pathogens such as pinkeye, typhoid and scours on their hairs, mouth and within their vomit and feces.
Unlike their familiar cousins, the stable fly prefers a drier and higher fiber environment. They prefer to lay their eggs in decaying hay within calf hutches rather than manure. Stable flies are also known to live outside the barn. Out on pasture, a stable fly will thrive, sandwiched between the grass and a round bale.
"It's like stable fly heaven there," Hack said.
Producers can easily spot them hanging in a group of five or more feeding upside down on the legs of cattle.
And the fly is quite costly. Cattle behavior of bunching, constant twitching and stomping hooves to shake the bugs interrupts their feeding and rest times, which causes cattle to reduce weight gain and milk yields. Milk production reduction is averaged at about 3.3 pounds per day, he said. The livestock industry often loses $2.2 billion to the pest. But the horn fly charts as No. 1 as it individually costs producers $876 million annually. Horn flies with their sharp 5-millimeter-long mouthparts can cause pastured dairy cows to lose 20% of milk production.
Horn flies can be seen riding on the backs of cows during the cooler part of the day and as the temperature increases, they migrate to the belly. "Bulls often carry huge populations," Hack said. "They pretty much only leave the body in order to lay eggs."
With cattle out on pasture, they can run into face flies. The adults feed off the secretions from the eyes and like to live within the tall grass and manure. And although they are seen as more of a nuisance pest than a damaging one, it can carry pinkeye.
Controlling and treatment can be administrated through an Integrated Pest Management program. Producers can start by prioritizing and identifying flies that are the biggest problem for the barn. Through observation, producers can locate the breeding areas and begin combating their barns' fly population by cleaning any surface and removing wet, decaying matter from hutches or molding grass cuttings to reduce the spread. Dairy farmers should be critical of any area on their property that has decaying silage, manure waste and trash around the farm.
Mowing any grass has also been proved to reduce fly populations. Keeping the grass short won't give the flies the same amount of shade. "Grass is an important place for flies to be during the day to protect themselves from the heat and humidity," Hack said.
Farmers should use a combination of larvicides and adulticides to successfully cut down on flies. Larvicides can come in a spray, which should be applied to organic matter that the flies are using for breeding. Producers can use a solid granular, which dissolves and releases the insecticide into the wet surface. To treat calf hutches, Hack says using 2 pounds of boric acid per every 100 square feet of a hutch is often a good dosage in repelling flies.
With controlling adult fly populations, a producer can use a residual spray, which kills flies when they come in contact with a treated surface.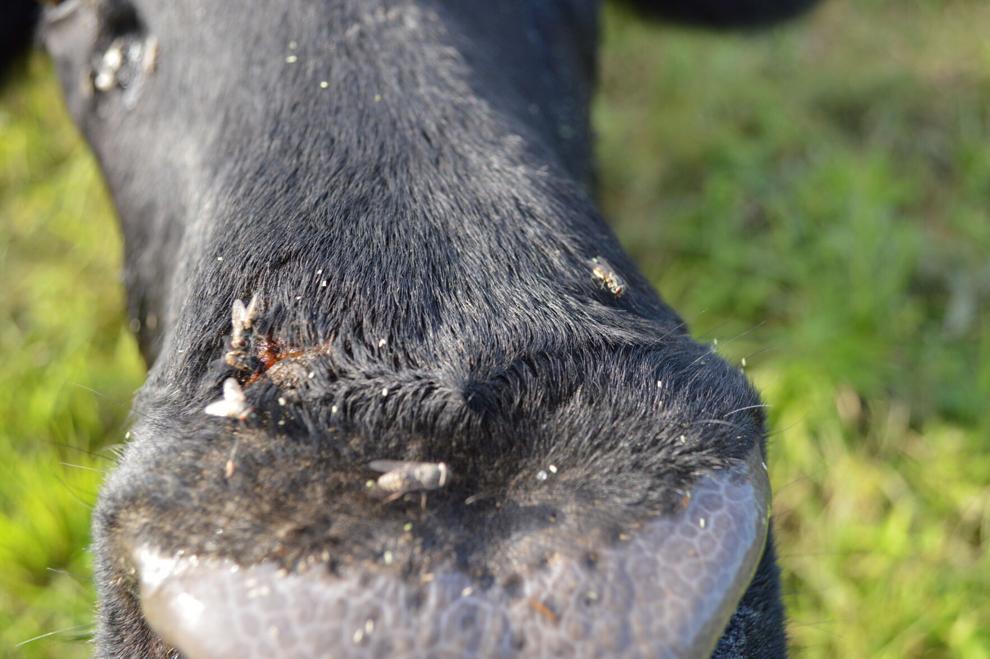 There are also various methods on the market to be used for treating animals. Pour-ons, ear tags, sprays, dips and dust bags. The key is to rotate the use of the three chemical classes, pyrethroids, organophosphates and endecticides to keep fly populations from building resistance, Hack said.
Farmers could also implement the use of a feed through such as a fly-control mineral block to help cut back flies on pasture cattle.
Hack says the last step in the IPM program is monitoring the result of your work. He advised dairy farmers to use either sticky tapes or speck cards and count the number of flies to determine if their hard work has paid off. However, if a speck card has 100 specks, it's a sign to treat again, he said.