UNIVERSITY PARK, Pa. — Milk, Cheese, Yogurt—Go!
The Penn State Dairy Science Club hosted its 17th annual OsteoChallenge 5K Run/Walk at the Dairy Research and Education Center at Penn State's University Park campus on March 31.
The OsteoChallenge 5K is held to benefit the National Osteoporosis Foundation. The foundation uses the money to promote education and research about osteoporosis. Runners come to support the club and the cause, as well as to raise awareness for the importance of dairy product consumption. The club, students and community members who participated ran to raise a total of $300 to be donated.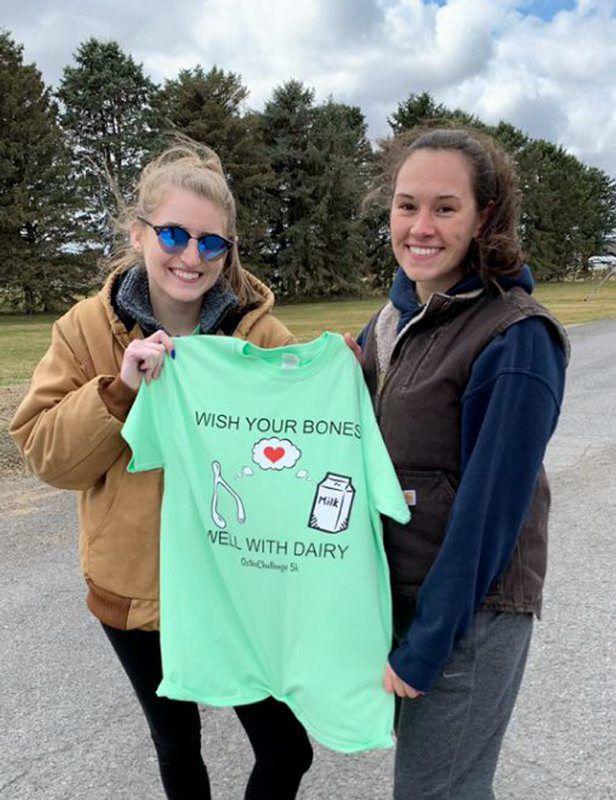 Osteoporosis is a bone-crippling disease that affects more than 10 million people in America. It is four times more likely to affect women than men and is a major health threat for 44 million Americans, according to the National Osteoporosis Foundation.
The "Wish Your Bones Well With Dairy" race started at 1 p.m. and took participants across campus. Milk and cheese sticks, donated by Vale Wood Farms and Allied Milk Producers, were offered to runners upon finish by Centre County's dairy princess, Gabrielle Swavely.
"It's important to consume dairy to prevent osteoporosis because the calcium in milk has been proven to strengthen bones and can reduce the risk of osteoporosis in the future," said Swavely. "I love that the 5K raised money for the National Osteoporosis Foundation. I see the effects of osteoporosis every day in my own family. I think it's important to spread awareness of osteoporosis and tips on prevention."
Prizes were also handed out for the winners in four different age groups.
"I really enjoyed the race and it was for a great cause," said Angela Azevedo, a Penn State student majoring in animal science and over all race winner clocking in at 21:25.77. "I actually lost a close family friend to the battle of osteoporosis. He is the reason I ran."
The event was coordinated by Haley England, Penn State dairy club's OsteoChallenge chair, and Grace Marchezak, OsteoChallenge co-chair.