REINHOLDS, Pa. — Scattered Acres Inc. is literally scattered. The incorporated farm has multiple properties with animals and crops spread out in seven townships within two counties, Berks and Lancaster. Brothers Ed, David and Paul Hartman have owned and managed Scattered Acres since 1980.
Ed and his wife, Diane, who operate the 100-acre farm in Reinholds, along with their son Harrison, herdsman, applied for the Dairy Distinction award. One of the reasons the family applied was to show appreciation to David Zimmerman, who dedicates his efforts to helping the Hartmans keep up with the mowing and beautification of the property, Diane said.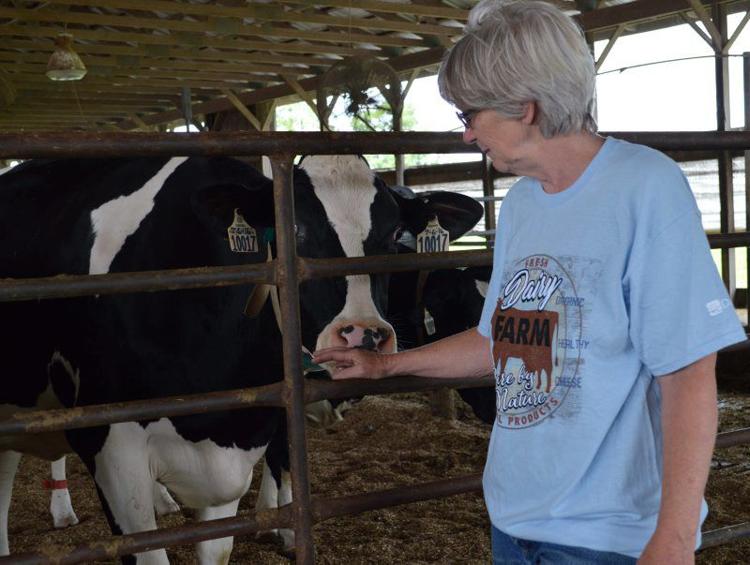 The other reason is obvious with the current dairy downcast. "We wanted to be positive about the dairy industry, this was one way," she said.
Ed, Diane and Harrison work together to keep their 1,100 Holsteins happy and healthy through having sprinklers in their free stall barns, fans and mattresses, as well as working to get them back to the barn soon after they have been milked in their 18 parallel parlor.
Together the Hartman brothers and their families raise corn, soybeans, triticale, alfalfa, rye and barley that all goes back to feed the herd. If the farm's harvest did not deliver great result like this year, the farm will plant sorghum as insurance for extra forage, Harrison said.
The Reinhold's farm has two free stall barns, a milking parlor and a calf-raising barn, which is overseen by a cousin, Anne Spieker. The self-stocked herd has its heifers go through four locations starting with the calf raising barn and ending once they are 20 months old after they have been bred at the breeding facility. Most times heifers born at any of the locations will not return to their birthplace — they go wherever they are needed, Diane said.
"We raise them and breed them pretty quick," Harrison said.
Scattered Acres Inc. also won the National Cattlemen's Beef Association Dairy Beef Quality Assurance Award earlier this year. The family is diligent is applying the FARM program in injecting medicines in the correct location. To ensure correct animal handling, Diane holds safety and handling trainings every month for their employees. They also use camera surveillance, and although cameras cannot be everywhere, they do assist, Diane said.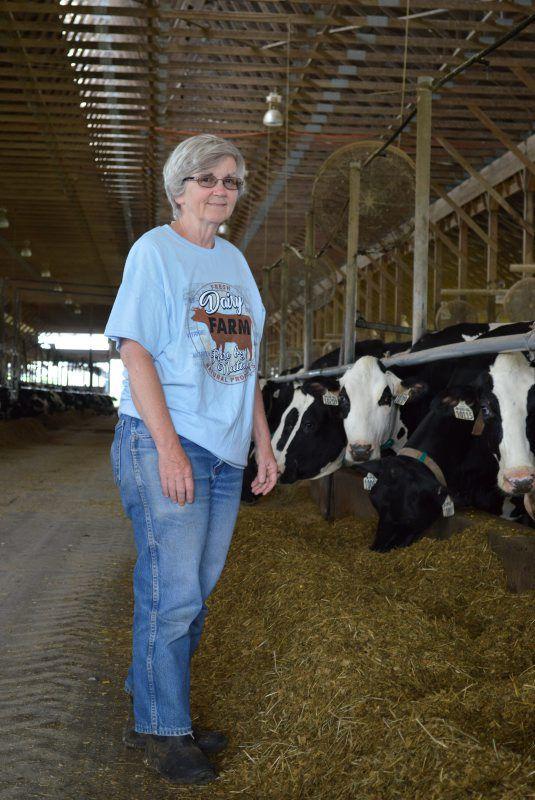 A small number of personnel handle the farm's calves, she said. Diane explains to employees caring for the calves, that the compassion they demonstrate in their interactions is very similar to what one should have when caring for an infant. Around 90% of calves are stubborn at times and can give their caregivers some pushback by refusing a bottle. "Don't be like you're forcing it, be as gentle as you can, but do it," she said is what tells the employees dealing with stubborn calves. "Be kind, be gentle," she said.
Diane realized that she has done a lot of rethinking and has made improvements as she learns things about caring for the dairy herd. The farm holds discussions for improvements, watches for bad behavior and is doing trainings to reinforce the ideals the Hartman family stands by.
The Dairy of Distinction program is a reflection of those ideals. Diane feels that keeping up an attractive, clean farm presence is important for consumers to see when they drive past any farm. "Make it quick and make it to the point ... make it look nice," she said, "They only see it for a couple seconds."