ALBION, Pa. — Six decades of hard work have instilled a strong passion for family dairy farming at Ne-Ru Farms in Erie County.
Neil "Beef" Baxter is the second generation of Baxters to manage the operation. His father bought the property in 1961 and sold it to him in 2007. During that time, the farm has expanded from 25 to 55 milking cows. The third generation of Baxters is in position to keep things moving in the right direction, as Baxter's sons are both working part time on the farm since graduating from high school.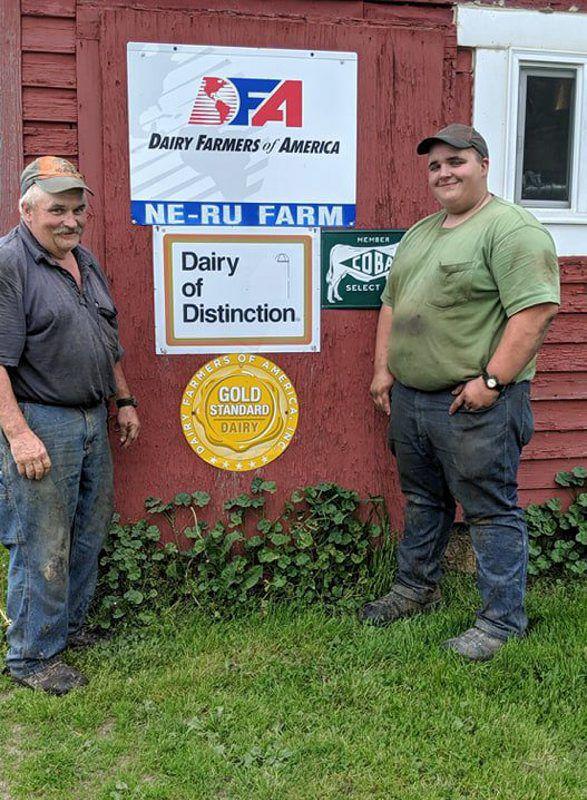 When asked what has helped Ne-Ru Farms survive the ups and downs of the business for nearly 60 years, especially the last few, Baxter credited family, community and diversification.
First and foremost, Ne-Ru is a family operation.
"Being a family-run farm, you couldn't ask for any better with having two sons who want to be here," he said. "If it wasn't for family, we wouldn't be here. That's a given right there."
Drew, Baxter's youngest son, graduated last year and also works part time at Tetra Tool Inc. in Erie. While on the farm, he enjoys repairing broken equipment and training new employees. And he understands the importance of family.
"When times get tough and we have to cut back on the help, you have me and Bryce who will fill in, and we are always willing to do so," he said.
Community is also part of the family, and that includes local FFA students, many of whom gain valuable farm experience working at Ne-Ru.
Keaton Wade, one of those FFA students, will soon be a senior at Northwestern High. He has worked for the Baxters since the summer of 2016 and plans on staying on until he graduates. He assists with milking, making hay, feeding calves and cleaning the tie stalls.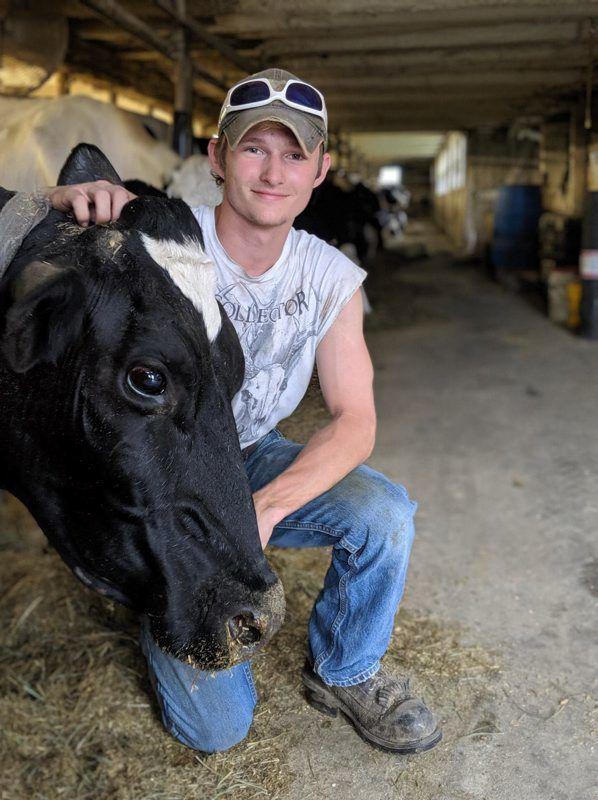 But there are times when the family dynamic and sense of community just aren't enough. That's when Ne-Ru relies on supplementary income.
In addition to the dairy operation, the farm sells hay, grain and swine to local customers.
"If it wasn't for supplementing our income we wouldn't be here," Baxter said. "Hopefully, it (the milk price) will straighten out. It's looking better, but it's not looking rosy by no means."
At one point, due to the prolonged slump, he considered selling the cows and closing the barn doors, but instead decided to implement a new feeding program in hopes of increasing milk production and cash flow.
Baxter wants to pass it on to the third generation and allow Drew to manage with the help of his brother Bryce. But that's not a done deal.
The future of family dairy farming at Ne-Ru is dependent on the future of the industry, and milk prices play the biggest role in whether or not Baxter's hope will be fully realized.