At Stap Dairy Farm in Pine Bush, New York, it's just Robert Stap, his wife, Stacey, and their son Garrett with no other employees. The family makes it work and even has the time to keep their farm spiffy enough to receive one of the nine New York Dairy of Distinction honors recently awarded.
Milking 120 head and raising 120 heifers, along with raising corn silage and forage, doesn't leave the Staps much extra time; however, Garrett Stap said that keeping the farm looking nice is important because of the on-farm retail sales.
"We've always had it looking nice, but from the retail point of view, we've been working hard on this," Stap said.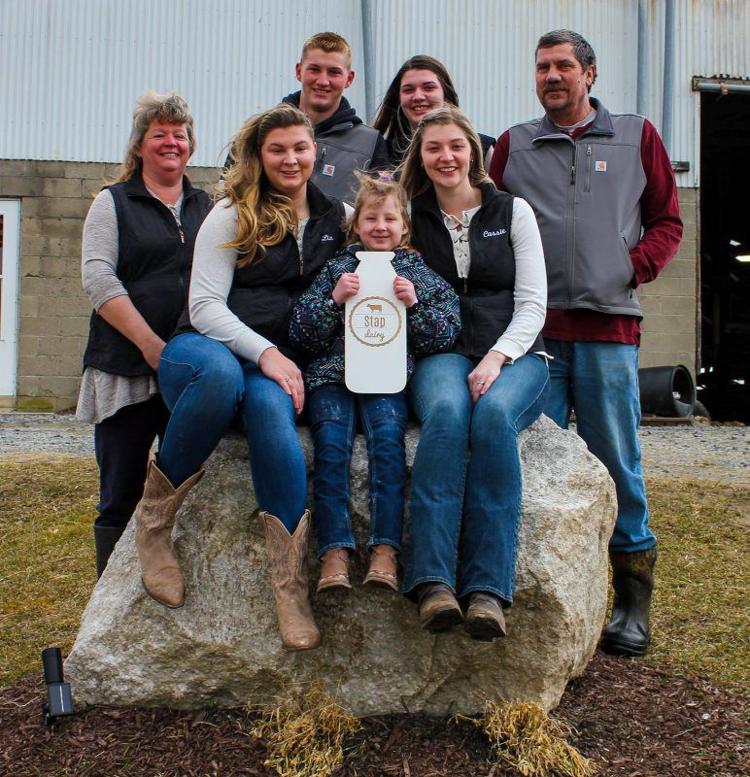 Though the Staps have an old free stall barn from 1974, they keep it in good condition, along with landscaping and keeping manure from piling up.
Stacey operates the dairy processing plant on the farm. Because it draws customers to the farm — and they're also welcome to tour the barn — it's vital to keep things looking nice.
Stap likes the close connection he can keep with his customers.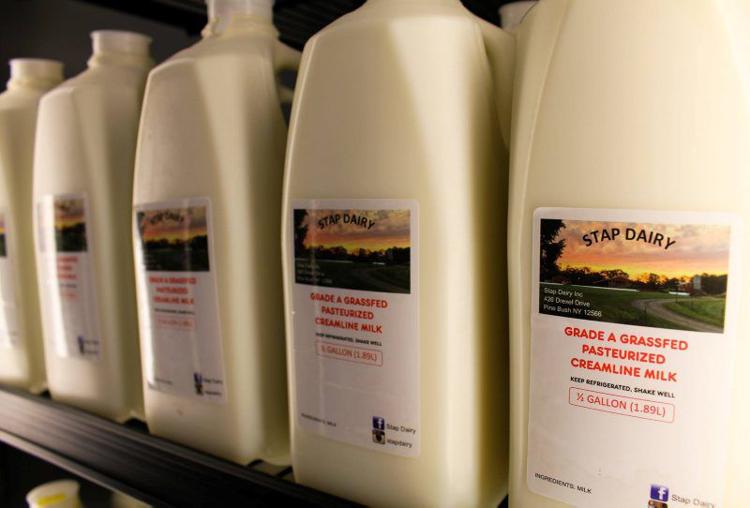 "It's 'Stap Dairy,'" he said. "We use our name in the brand. If people call up, there's a good chance we're there. If they come at 3 o'clock, they'll see afternoon chores. They'll talk with an owner/operator. The last name on the bottle is the last name of the people you'll see here."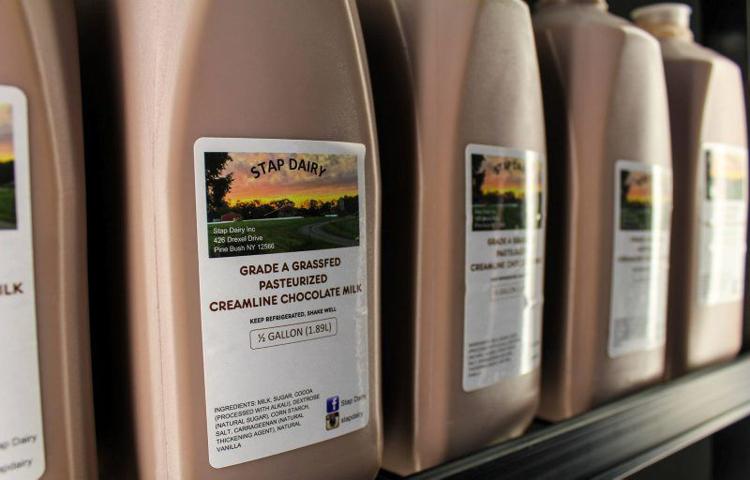 The Staps bottle creamline white and chocolate milk on the farm. The herd's milk fat is 4% and they produce an average of 70 pounds per day.
"We've talked about cheese — wineries keep bugging me to make cheese — but it's challenging to find the time," Stap said. "I barely have enough time to do what we do. We get a high premium for milk. To do cheese, that would be higher yet. I'm not sure people will pay for that, but people are telling me they will."
Cow comfort is a big part of the operation. For example, the Staps made each freestall 1 foot longer to give the cows more room to relax. They have also added water mattresses for their resting time. Stap said he doesn't like to push them for production.
The cows graze rotationally on 8 acres. The Staps also raise alfalfa and specialty forage like millet and Sudan grass. They purchase about half their feed, mostly because they lack the land and also because of time constraints. Though becoming landlocked has hampered his ambitions for expansion, it has also provided nearby neighbors eager to buy premium milk.
"The ag around here is not what it is Upstate," Stap said. "The biggest farm in the county milks 250. Then, it's down to 180. I think there are 26 of us in the county. It's tough to do what we do."
The Staps process just two days' worth of the farm's milk for sale from the farm and through farmers markets. The rest they sell to Downstate Milk Producers.
Maintaining quality is important to Stap. He said the somatic cell count usually stays below 180. When the pasture gets messy, that sometimes nudges the SCC up.
"A lot of people like that we pasture cows," Stap said. "I can attribute our high counts sometimes to the pasture."
He supplements the herd's feed with food processing by-product, such as brewer's grain from Anheuser-Busch and apple pumice from a neighboring apple farm. It saves him money on feed and also promotes the farm as recycling food by-product that would otherwise go to a landfill.
For cow nutrition, Stap consults with Greg Johnson with Cows Come First of Geneva, New York.
"We've taken on like crazy with this on-farm processing," Stap said. "We increased the workload without taking on anyone else to ease that. I deliver sometimes at nine at night. It's what we signed up for. I'm not saying it's saving the farm, but the direction where we're headed is good. Small guys like us will have to work harder."