Jessica Peters has dairy farming in her blood. The Pennsylvania farm girl grew up on the same Meadville dairy farm, Spruce Row, that she now co-owns with her parents and younger brother. Peters is a 2007 Penn State animal science major who was focused on the veterinarian track, but life had other plans.
"I never dreamed I'd be an author or a writer of any kind. Looking back now, even in high school, I was always pretty particular with my words (at least when I wrote, in person words just fly out of my mouth. Ha-ha)," she said in an email.
The inspiration for writing the farm-themed nursery rhyme song book stems from Peters' nephew Kannon, who resides in Florida. Kannon was reading a similar nursery book that was about construction equipment. Peters wanted to create a book that would deliver the same format, but would be about dairy farming and develop upon Kannon's relationship with the family's farm.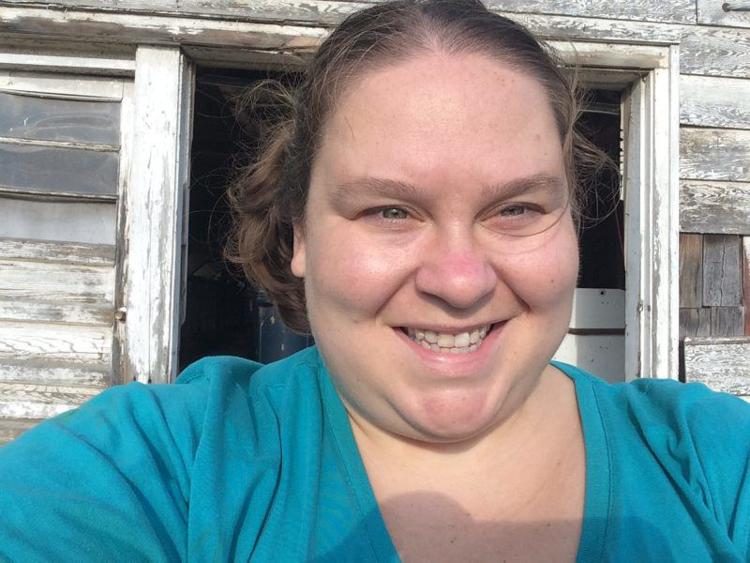 She originally created the book on a photo book website, self-publishing and sending them to family, and friends. Peters sent a copy to her nephew's day care, which piqued the interest of the day care teachers who asked Peters questions about modern dairy farming. Peters saw the book as a creative avenue in reaching both current and future consumers.
Over time, she has observed that kids seem to "go through phases where they love farms" and while kids are excited about farming, many have not had the opportunity to "set foot or even driven by a farm," said Peters. "If we're clever about it, we can write books that are fun enough for kids, but also enlightening for adults. Until they're old enough, grown-ups who also don't know much about modern farming will be reading these books to their kids. I think it's an awesome opportunity."
Getting the book into the hands of a publisher was quite easy. She submitted a copy of the songs and photos through Page Publishing's new author submission website. Within two weeks, Peters received a call that Page wanted to publish the Farm Nursery Songs book.
Peters admits she was hesitant about the process. Publishing was uncharted territory for the lifetime dairy farmer and she was afraid of the possibility of being taken advantage of. But all fears were put to rest when Peters learned she had full editing rights with every step of the process and nothing in the book project moved forward without her approval. Today, her book has earned the Amazon five-star rating along with rave reviews about how the book is a fun, positive farming read for children.
Future agricultural advocates looking to reach consumers through their pen need to just try and put their writing out there for publishers, said Peters. There's a limited amount of reading material in any genre that is "touting the truth about agriculture," she said. After all, everyone consumes food, but there are fewer people involved in the production of food. Everyone deserves to know the backstory of their food whether they want to know or not, said Peters.
Being a full-time dairy farmer along with having other side hustles has made it hard to find time to devote to more writing, but she does have ideas for future books.
Advocating for agriculture should be fun for the farmers willing to share their farming stories with the consumer as much it should be a fun experience for the consumer. Sharing the same philosophy as her friend Katie Dotterer-Pyle, Peters said, "Life is hard for everyone in different ways, so why would anyone waste time watching a video or reading a book that feels like work? Make it fun and they'll watch it and learn something."