BERNVILLE, Pa. — If it works for wine and ice cream, why not cheese?
Berks County held its first cheese trail last Saturday, a tour that brings the public to six dairy farms.
"Cheese is always in demand," said Lena Schaeffer of Dove Song Dairy in Bernville, one of the six featured operations. Her farm milks goats.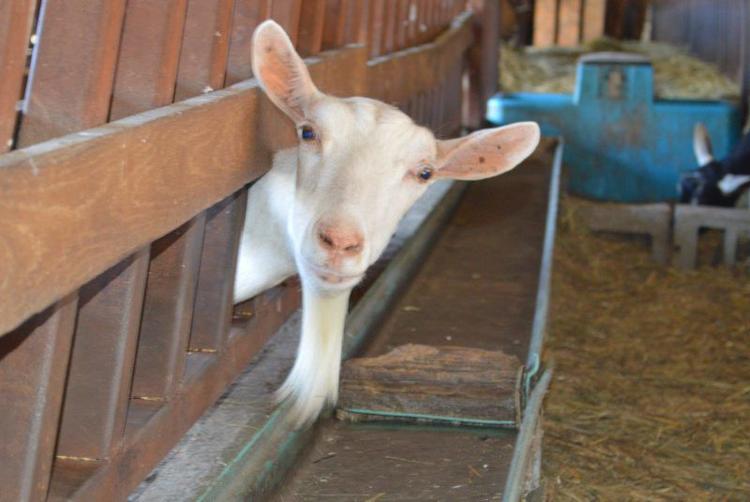 Schaeffer's children were members of the Schuylkill County Goat Club, and the family started out two goats and no intention of turning it into a business.
"You have two goats, and soon you have too many goats," Schaeffer said. Now they have over 200 Alpine, LaMancha and Nubian goats on the farm.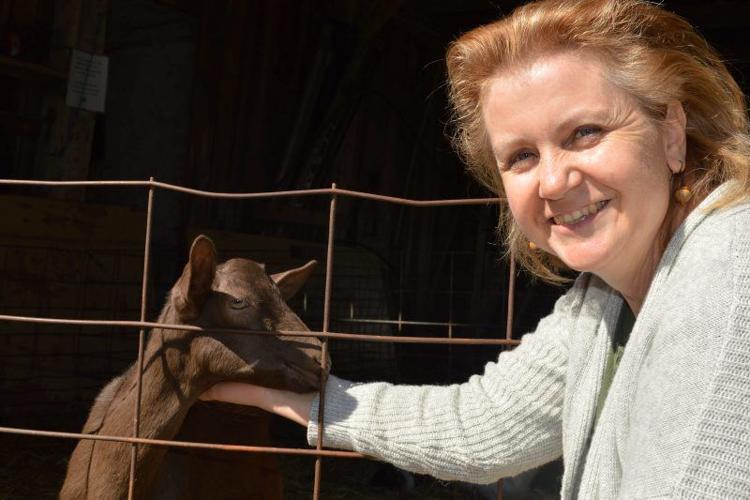 It was a struggle for a couple years while they were sending milk to a Lancaster County processor owned by a foreign company, but they managed to develop a small following of customers, which encouraged the Schaeffers to launch the cheese business.
"It's not an easy route to take, but we survived it," she said.
The farm offers raw milk, cheese, yogurt, meat and goat milk soap, but the most popular items are the milk and cheese.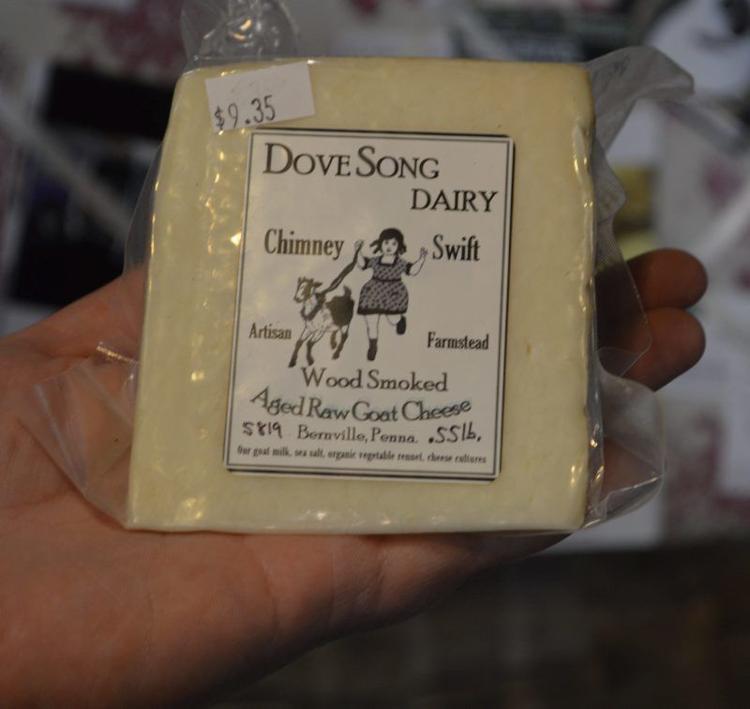 The goats eat barley, sunflowers and hay, and are pastured year-round. Schaeffer mixes her own feed to make sure her animals are getting the nutrients they need. Goats require more copper in their diets, she said.
Dairying with goats can be challenging.
"They are always up to something," Schaeffer said, adding that they keep her on her toes during milking, although they do respect some basic commends like "come forward."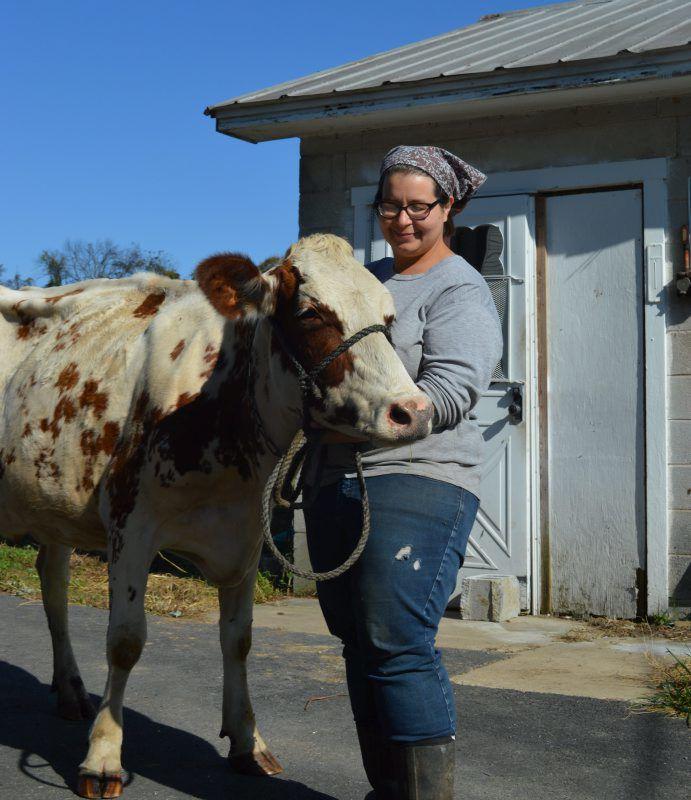 Goats are seasonal breeders, and Schaeffer's goats are coming into heat during the fall. She stops making cheese in December, and resumes in the spring when the goats begin to have kids.
Choosing genetics for the herd can be difficult since there are only five small companies that specialize in dairy goat artificial insemination.
A few miles down the trail, cheese connoisseurs could also visit Rebecca Seidel of One Horn Farm in Womelsdorf.
Seidel's cheese making operation is just getting off the ground, thanks to a Dairy Innovation Grant from the Center for Dairy Excellence. Her business is set to officially open in the spring, and she plans to sell Gouda, feta, cheddar curds and a labneh, a yogurt cheese. The milk used to make these value-added products will come from her father's Ayrshire herd.
The cattle graze on pasture and harvested cornfields throughout the year. Seidel also raises veal calves as another value-added product.
For Seidel, bringing the public to the farm is a key to future success. Consumers don't always value a farmer's role, she said, and "so many dairies are doing a good job."
The trail also included Spring Creek Farms of Wernersville, BAD Farm of Kempton, Kirchenberg Farm of Fleetwood, and Valley Milkhouse in Oley.