Andy Smith grew up in Hershey, Pennsylvania, a generation or two removed from the family farm. His desire to know where his food came from motivated him to seek opportunities to work on farms. In 2007, he went north to Colby College of Waterville, Maine.
Smith found Maine to be not only beautiful, but also welcoming to young farmers.
"Land is more affordable and getting into farming is easier," he said.
Maine is also a dairy friendly state. The state's regulations have fewer barriers of entry for farms interested in a simple value-added setup. Maine offers an easy application for a dairy license that requires a dairy inspector to visit the operation to determine if the barn, parlor and other production, and the storage of non-refrigerated and refrigerated spaces, meet their standards of organization and cleanliness, according to Maine's Department of Agriculture. The inspectors will also take a water sample. To receive the license, farms need to do tuberculosis and brucellosis testing. For farms that are not pasteurizing products, the whole herd needs to be tested for TB every three years. For pasteurized and non-pasteurized products, herds need to be tested for brucellosis two times a year.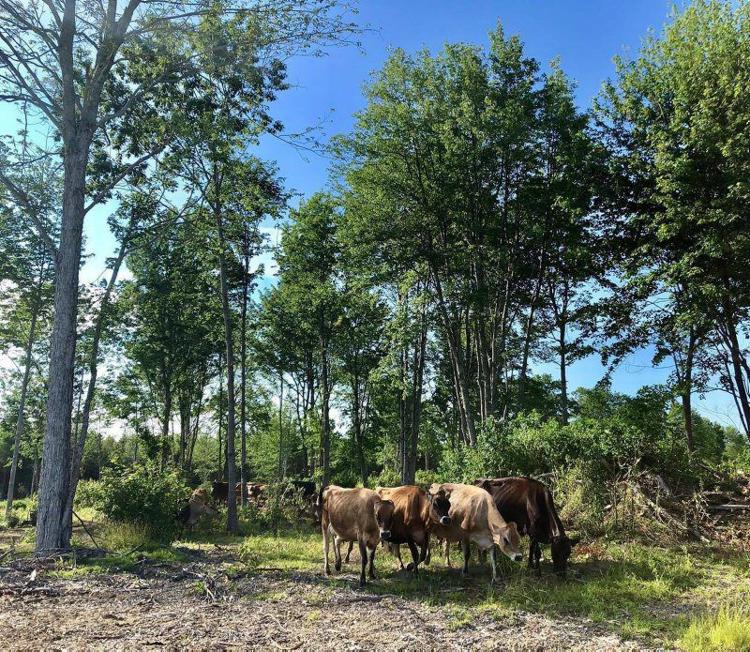 The state may not be well-known for its milk production, however it's second in the country for artisanal cheese production, according to the state's department of agriculture.
The Milkhouse is a part of the Maine Organic Farmers and Gardeners Association. Being an active member of their marketing program, the Milkhouse has annual inspections where inspectors look at the farm's herd record book and grain receipts to ensure the farm is keeping its organic standard. MOFGA tries to ensure all their dairies are meeting the USDA organic requirement of 120 grazing days on pasture. MOFGA also keeps a close eye on purchased calves, the organization likes calves already on organic diet versus transitioning them onto an organic diet.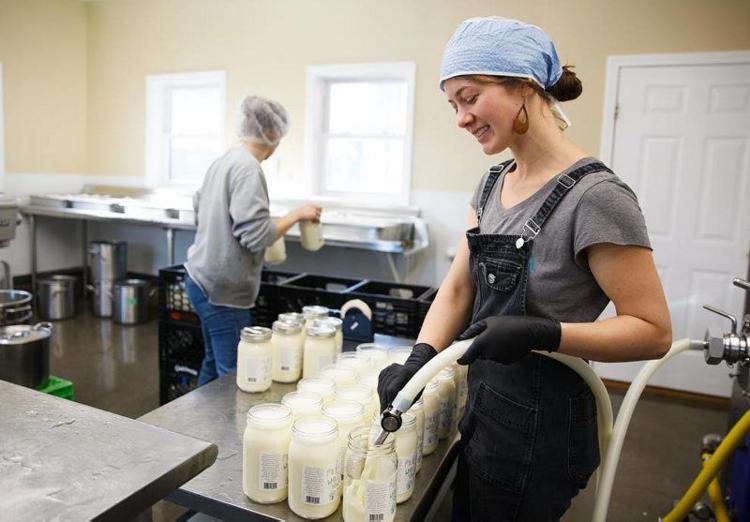 For Smith and his partner, Caitlin Frame, the forested landscape that surrounds their farm in Monmouth, Maine, makes it ideal for their organic, pastured-based system. Smith and Frame farm almost 300 acres, which is a combination of ground they own and lease. The farm also has a solar system on the roof of the barn. The panels produce around 72 kilowatts of energy that goes to power the farm.
Together they raise 100 Jerseys — milking 40 cows. The partnership was shipping their milk to Horizon, an organic milk supplier, until the company terminated the milk contract in 2018. This prompted the farm to deepen its involvement with its value-added business.
Pastures are perennials with clover and alfalfa. It hardly needs to be re-seeded, Smith said.
The farm does not grow corn, but they buy organic corn as a supplement to feed their herd. Smith also makes hay and balage. The soil is a wet clay, but for the pastures Smith said the goal is "working to use our grazing to improve the forages," he said.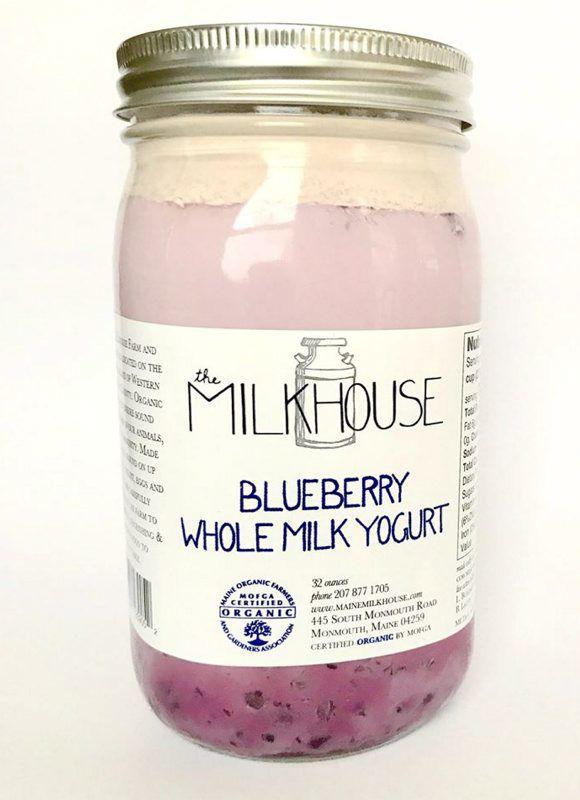 On the farm, Frame oversees the creamery of the business, including the bottling of raw milk, eggnog and yogurt. Some of the farm's bulk milk goes to local artisanal cheese makers or to colleges, local businesses and a high school.
Smith estimated that the farm outputs 250 gallons a week of bottled raw milk. The yogurt is also very popular. "It's half of all income," Smith said.
The Milkhouse produces a little over 2,000 gallons of yogurt from August to December. Besides the dairy's value-added items, Frame and Smith raise pork and sell Jersey steers for beef. The meat goes to local restaurants or directly to consumers.
Smith likes the small doe-eyed and golden brown breed for its efficiency in converting grass to milk. The breed is also known to be high in milk and fat production. "For value-added the breed makes a superior product," Smith said. "They (consumers) come back for Jersey milk."
Two of the unique yogurts that the Milkhouse makes is their Maine blueberry and maple yogurt. The blueberries are sourced by farms that grow wild bushes in Maine and the farm also purchases maple syrup from a local producer in Jackman.
"We really try to make a Maine product," Smith said.
The value-added business is not always easy though. One of the big challenges is using a different mindset and bringing your market in. It is a balancing act to have production match the demand for the product.
"(It's) the milk that you don't sell that will kill you," Smith said.