"We appreciate it," said Anthony Gilbert, owner of Adon Farms in Potsdam, about his operation receiving a Dairy of Distinction honor this year. "We like to keep our place looking nice. We keep everything mowed up and keep our buildings maintained. We don't spill any manure on the road."
His 4,000-acre spread is home to 1,400 milkers and the same number of heifers, all Holsteins, that he raises as replacements.
"Our breeding goals are better genetics, better production and higher components for fat and protein," Gilbert said.
He has six-row free stall barns. The herd's somatic-cell count ranges between 66,000 to 75,000.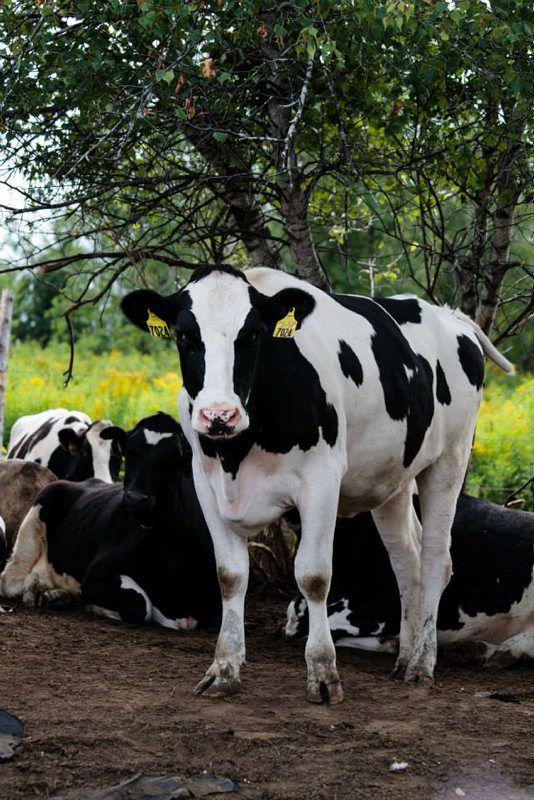 He's careful to eliminate the cows that aren't performing. The 20 animals with highest somatic-cell counts are treated or culled.
"We've been under 110,000 on cell count for three years," Gilbert said. Their milk production is around 28 pounds with fat at 1,100 and protein at 880. Gilbert ships his herd's milk to Dairy Farmers of America.
Many producers focus on cow comfort, increasing milk production or lowering costs for increasing farm profitability. Gilbert works on all of those. His cow comfort measures include sand bedding to encourage "the girls" to get plenty of rest.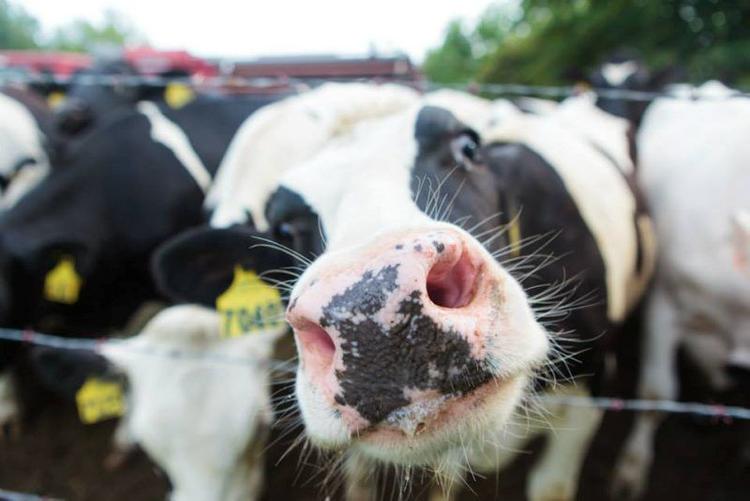 "We're really good on hygiene on stalls and stall maintenance," Gilbert said. "I have an excellent crew of milkers."
He regularly meets with veterinarian Petra Meier, nutritionist Dave King, herdsman Brad Smith, and his someday business partner Nicholas Gilbert to discuss how the herd is performing and what else they can do to keep them healthy and profitable.
In addition to raising heifers, Gilbert also raises 1,781 acres of corn, 460 acres of beans, 100 acres of alfalfa and 100 acres of grass. About 38 work on the farm, which also includes a gravel hauling business and a milk-hauling business. DFA pays the farm to haul their own milk.
Gilbert would like to someday install robotic milking equipment in a 600-stall barn. That would enable him to expand the herd to 2,000 milkers.
"We want to get our debt situation right before we can do that so we can do it the way we want to," he said. "We have a double 22 parallel parlor. When it's maxed out, unless you want to build another, you can't go incrementally. With robots, we can go incrementally and move along like that. We don't have the land any more to double in size."
He said that to be successful, dairymen can't continue to do things the way they've always done them.
"You have to look at change as a good thing," he said. "You have to look at cost controls. You have to lower those expenses."
In 2020, he foresees obtaining quality feed as an issue. Last winter, he lost a lot of alfalfa, so relying upon soybean forage isn't ideal. He believes it will take years to restore the alfalfa to the quality he wants, but he's not unduly discouraged.
"Every farm has its own challenges," Gilbert said. "My brother retired and my challenge is whittling that debt down from buying out a partner. It really digs into your borrowing capacity for a number of years."