KEYMAR, Md. — The connection between natural resources and farming is a natural one. Justin Watts strives to make both work efficiently on his Carroll County dairy farm, Cedar Knoll, by actively participating in a cover crop program, water conservation and using solar panels.
"Farmers are always trying to do better," he said.
Watts took over the management of the farm when his father retired from farming in 2018. He expanded the farm to 330 milking Holsteins and Brown Swiss. He also farms over 800 acres of owned ground including the 174 original acres.
In some of the fields, Watts has a tile drainage system that has improved the ground, which used to have excessive amounts of water. It has slightly improved his soil's fertility although he still adds some nutrients. "It made it farmable," Watts said. The farm grows corn, soybeans, wheat, rye and oats. Watts is enrolled in the Maryland Agricultural Water Quality Cost-Share Program, which is a cover crop program that provides payments to farmers who plant their cover crops of rye, triticale or crimson clover. The farm does vertical tillage, which is another no-till method and makes the seed bed better for Watts.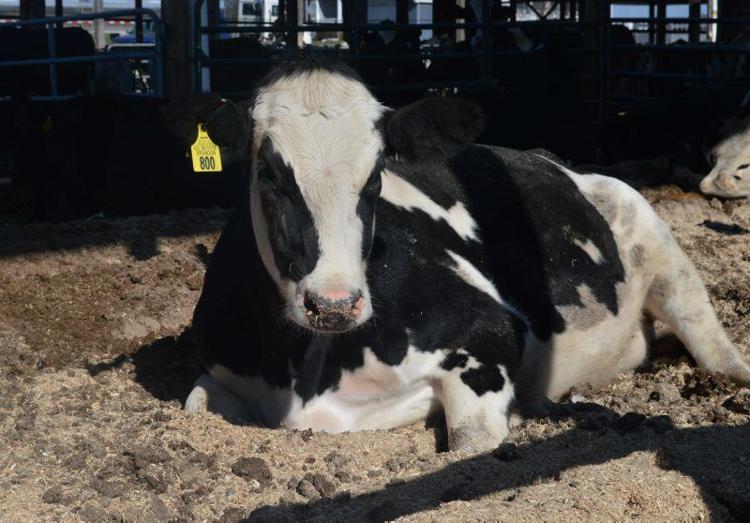 Watts and his family looked at alternative power to reduce the electricity bill. They originally thought their farm would be ideal for wind turbine since the farm experiences high winds. They replace the American flag every year because of wind damage, he said. However, it turned out the wind speeds that sweep the farm were not strong enough to sustain a turbine. Solar energy was the next best thing and today, the farm has eight solar panels with 60 photovoltaic cells that can generate around 180 kilowatts of energy.
The solar energy company Earth and Air Technologies, in Westminster, assisted the farm in securing the grants from the state of Maryland and USDA. Earth and Air technologies advised Watts to place the solar panels in an area that is not used for production. He choose an old pasture with a pond in the middle — he positioned the ground-mounted arrays around the pond, an area with good southern exposure.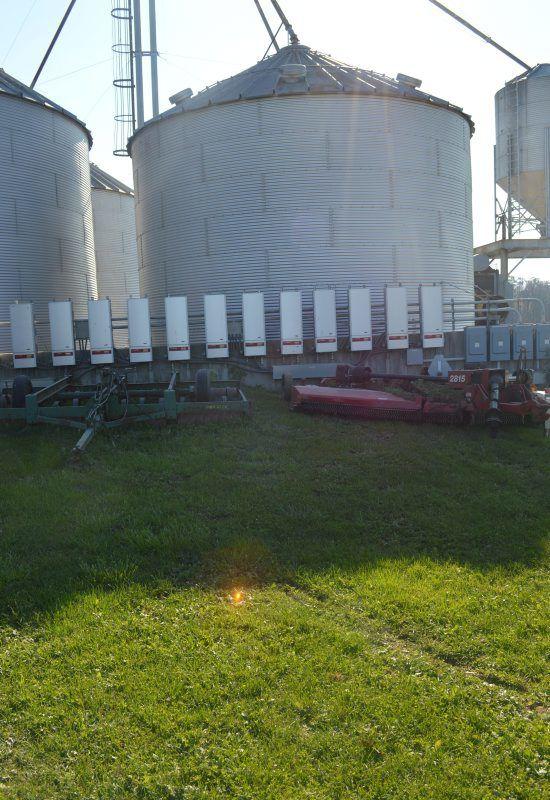 The direct current generated by the panels flows through wires in underground conduit to a bank of inverters located behind three-grain bins. The inverters convert the direct current to alternating current that is used in households, according to Colorado State Extension. The entire project took four months to complete from start to finish.
The lifespan of the solar panels is still not determined, but Watts says that he was told they should be good for 20 years. His panels are five years old already and he thinks that they are paying for themselves on his farm.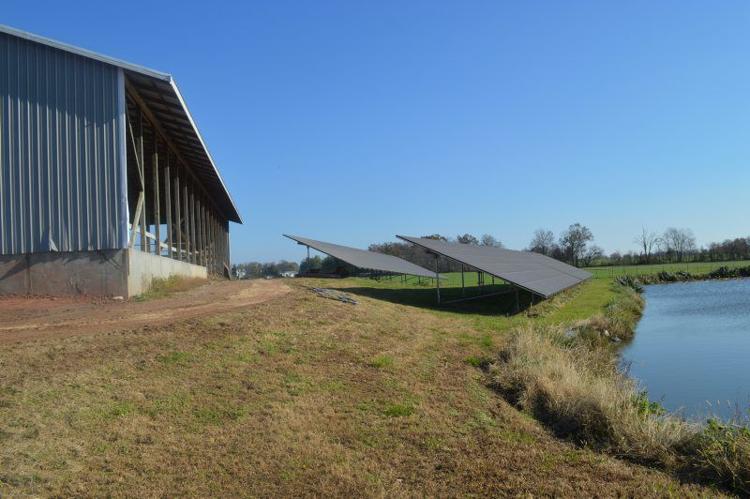 Their milking parlor uses variable speed milk pumps that work with the direct current by only using the allotted power that they need to function.
The only hurdle he has experienced is fans, they haven't been as efficient as he would like. "Fans in the summertime use a lot of energy," Watts said.
The farms electric company does do a one-year buy of the farm's excessive solar energy, but there's usually not enough left over. "The goal was to have enough for ourselves and use it," he said.
What Watts has observed is that when cows have gotten out in the area with the panels, he has seen that the panels are cleaner after the cows rub on them. "I wonder if we clean them would they be more efficient, but I haven't asked that question yet," Watts said chuckling.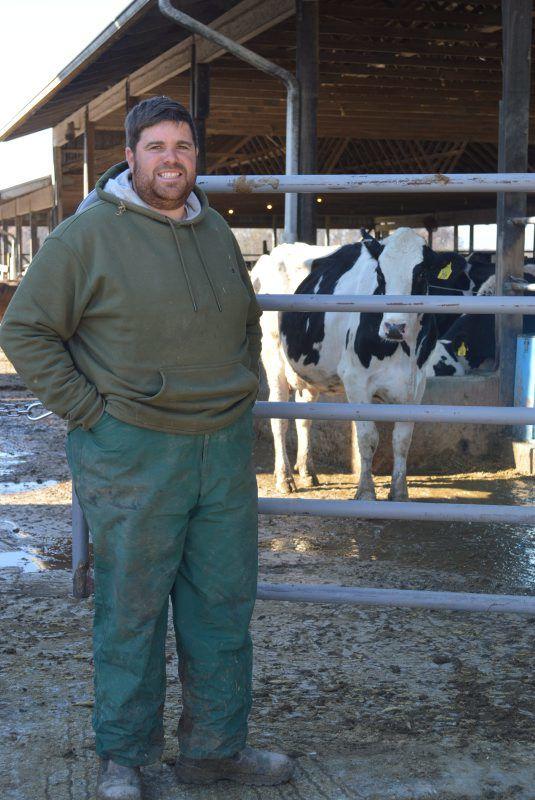 Watts also has noticed that the panels are more efficient in the wintertime; the colder temperatures seem to help the cells be able to maximize their power.
He has incorporated another newer method with his expansion, a rototill-compost pack in his new heifer shed. His other two free-stall barns have the cows on mattresses. He thought he'd give the pack a try since research said it would be more comfortable for his cows, but "they haven't told me which they like better," he said smiling.
In water conservation in his pastures, Watts has spring-fed water tanks and adjunct to his free-stall barns there are temporary pastures, but when the cows are thirsty they can walk back to the stalls to one of many automatic water tanks, he said.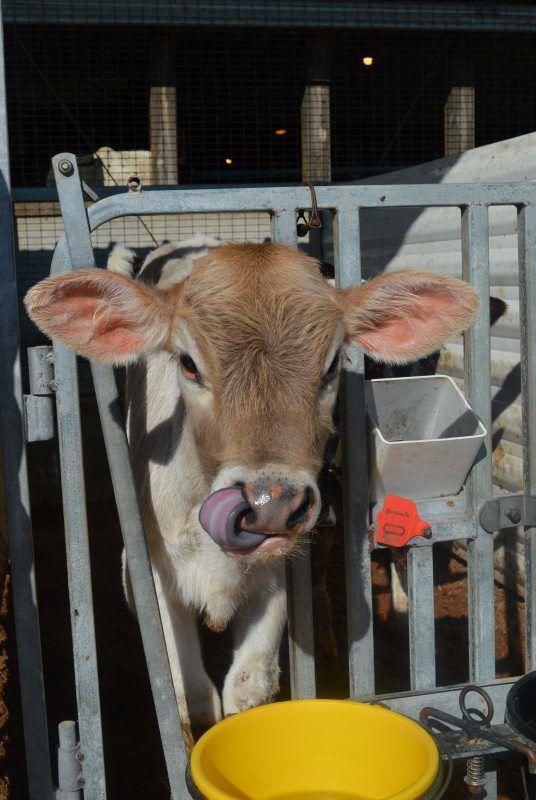 To Watts, investing in conservation is the simplest and best approach for any farm. He advises that looking at the manure management is the first step to take when seeking to improve a farm's use of natural resources. For him and many other farmers in Maryland, there is a lot of support and programs that provide them with the tools to keep their land healthy for agricultural production for future generations.
"There's so much help to help you do it," Watts said.