As solar energy companies scour the Mid-Atlantic to site new projects, farm preservation leaders worry the drive for clean energy will intensify competition for prime agricultural ground.
"If there are not limits placed on utility-scale solar projects, it will consume all of the remaining really great land in New Jersey," said Susan Payne, executive director of New Jersey's State Agriculture Development Committee. "I mean, it's existential at that point."
The threat, as preservationists see it, has two parts.
On farms that have already been preserved, states must determine whether landowners can add solar arrays.
And on farms that aren't protected, preservationists could find themselves racing to get there before solar developers do.
"In New Jersey, if you don't put an easement on it, it won't be there very long," Payne said in the April 1 meeting of the Philadelphia Society for Promoting Agriculture.
In part because of its fierce development pressure and high land costs, the Mid-Atlantic is a hotbed of farm preservation.
Delaware, Maryland, New Jersey and Pennsylvania contain one-fifth of the nation's preserved farmland, according to Tom Daniels, a land use professor at the University of Pennsylvania.
But farmland also offers solar companies flat land that's easy to build on, and solar is a tempting revenue stream for farmers. Solar often pays more than they can make from crops or livestock on the leased land.
On-farm solar opportunities are likely to grow, too, as states pursue aggressive plans to shift their energy generation away from fossil fuels.
Pennsylvania recently announced an agreement to buy nearly half of the state government's power from solar fields to be built on 1,800 to 2,000 acres of largely agricultural land.
Pennsylvania also plans to get 10% of its total energy capacity from solar by 2030, which could expand solar acreage by 60,000 to 80,000 acres across the state, said Doug Wolfgang, director of the commonwealth's Bureau of Farmland Preservation.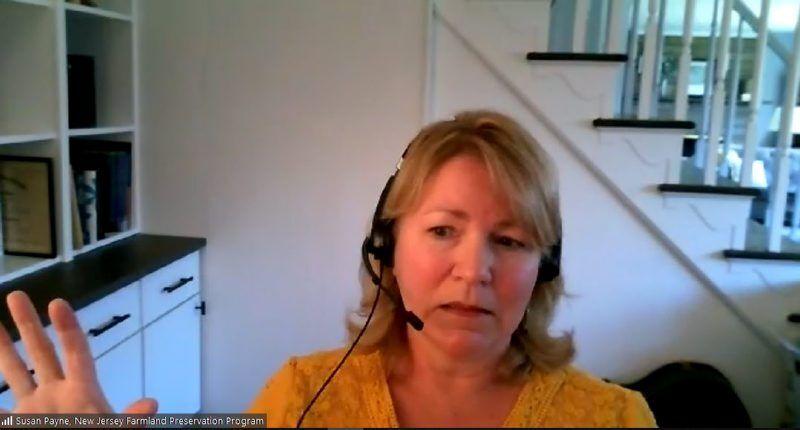 In New Jersey, some projections have 70,000 or 80,000 acres being converted to solar by 2050, and the state only has 150,000 of top farming ground that is not preserved, Payne said.
With new wind and nuclear plants unlikely in the near future, New Jersey has been encouraging solar installations on roofs, landfills, parking lots and other no-man's-lands. But those sites won't be enough to meet the state's goals.
For farmers, "the pressure is going to be enormous," Payne said.
The Board of Public Utilities has so far blocked utility-scale solar projects on farms, but New Jersey's current incentive program is expiring. How the successor program is designed will determine how many corn fields can be converted to solar fields.
Ideas include pushing solar projects toward marginal soils instead of top-quality farmland, and keeping solar out of the state's designated agricultural development areas.
"That is the area that has been (getting) so much public investment trying to secure the industry of agriculture. Do we really want large holes being blown in it?" Payne said.
Another theory holds that it shouldn't matter where the solar projects go so long as the amount of farmland loss is capped, Payne said.
A hearing on the legislation is expected in early May.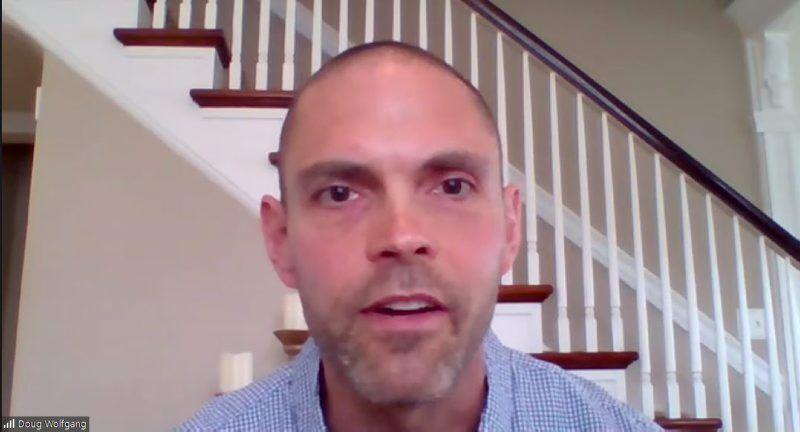 Solar proponents have argued that installing panels does not permanently take land out of production because the panels can be removed at the end of a lease.
But solar development is still a concern, Wolfgang said, because the land loses its agricultural use for a generation.
Or maybe not. There's been a lot of buzz recently about squeezing farm operations into solar fields, grazing sheep being the most promising example so far.
Though it's picked up a grandiose name — agrivoltaics — the concept is still in its infancy, and Payne is skeptical that farming between solar panels can ever be as productive or flexible as working regular farmland.
Wolfgang has similar feelings, and he'd prefer solar projects to go on brownfields, warehouse rooftops and marginal lands before rich agricultural soils.
"We wouldn't want to necessarily deny farmers that opportunity if the two can coexist, but just not on the prime farmlands," Wolfgang said.
Finding the Right Venue
Solar is only one of the competing land uses that is putting pressure on preserved farms. The other big one right now is farm event venues.
Like solar fields, wedding barns offer potentially lucrative side income but don't produce agricultural products. Preservationists have to weigh the need for farms to be profitable against the imperative to keep the land producing food.
"We totally embrace ag tourism and we embrace direct marketing and value-added products, but there's a line between that and using the farm just as a pastoral backdrop for parties and antique shows and you name it," Payne said.
Delaware and Maryland have both changed their laws in the past few years to allow some events on preserved farms.
In Delaware, the event buildings must have been in place when the easement was created but are no longer used for agriculture, said Jimmy Kroon, who manages the ag preservation program at the state Department of Agriculture.
The state is considering a bill that would allow farmers to modestly expand the footprint of those buildings — to add bathrooms or a kitchen, for example — and to allow attached canopies for patios.
While this rule helps maintain the agricultural character of the property, Kroon wonders how practical the reliance on existing structures will be several decades from now.
"Our easements are permanent, and those structures are probably not," he said.
Maryland's preservation program has similar rules for using and expanding existing barns for events.
The farmer must have an ownership stake in the agritourism business so that the barn is not just being rented to an off-farm entity, said Michelle Cable, executive director of the Maryland Agricultural Land Preservation Foundation.
For all the effort put into the rule changes, fewer than 10 preserved farms between the two states have taken advantage of the wedding barn provisions so far.
Though event venues and solar fields are relatively new issues for easement holders, Cable expects they won't be the last challenges to which farm preservationists will have to adapt.
"That will always be a challenge because the agriculture industry will always evolve and grow and change," she said.