SHOEMAKERSVILLE, Pa. — On the family farm beyond the local quarry and the bustle of Route 61, Tyler Hess finds his tranquility.
Crop farming is a natural love for Hess, who graduated from high school and headed straight to the fields.
"Its fun, it's entertaining. If not, I would have to get a 9-to-5 job," Hess said.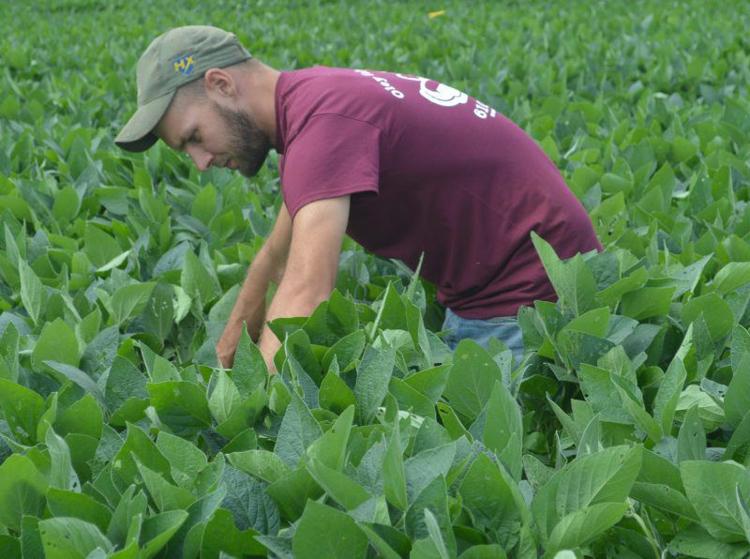 Hess' parents, George and Barbara Hess, bought the farm in 1987. The farm is 170 acres and with rented ground, the Hess father and son team farm 350 acres. Tyler purchased 45 acres nearby in May to expand the farm's crop coverage. The Hesses used to raise pigs, but they decided to switch over to all crops. Hess was the only one of his three siblings interested in farm. He knew wanted to farm since he was 5 years old, Hess said.
Tyler and his dad split the work evenly. He and his father grow corn, soybeans, wheat, hay and sunflowers. Tyler does the tillage, planting and hay making. His dad does the fertilizing, spraying and combining. In the winter, he is trimming trees and collecting soil samples in preparation for planting.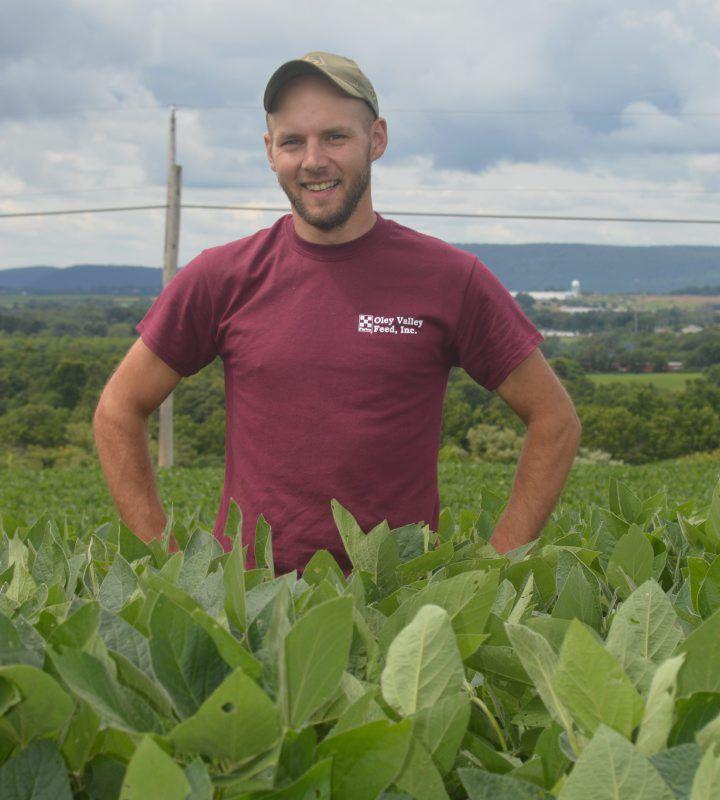 However, with his father gradually retiring, Tyler picks up more of the fieldwork. Currently, George has been taking hay to auctions as Tyler stays behind on the farm. Tyler sometimes also works for a hunting preserve in Hamburg, releasing a series of game birds like quail and peasants for game hunts.
Getting down to dirt, Tyler noticed that the shale soil struggles with low magnesium and learned that it requires an inch of rain every week for optimum crop growth.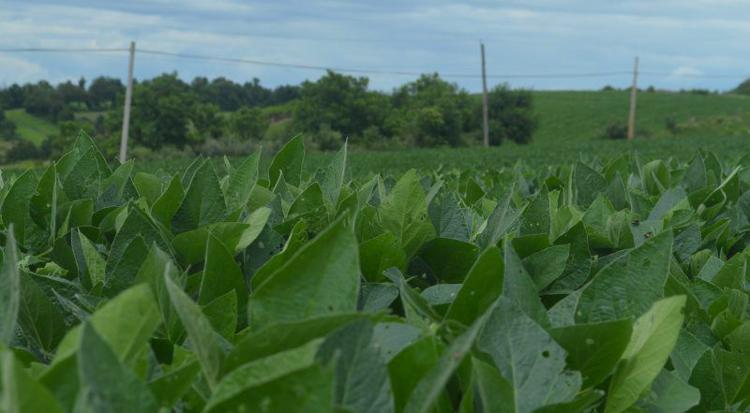 Using a John Deere 7100 with Kinze row meters, he plants his soybeans by May 1-5 using a dry fertilizer. By the first week of July, he wants his beans to have closed canopy and be knee high.
For corn, he likes to get into his fields during the last week of April. He chooses corn breeds that have good ear flex and drought tolerance.
Tyler likes to plant his corn and beans at low populations. The corn is planted at a 22,000 population and he applies a split nitrogen application. His beans are planted at 20 inches and his corn at 30 inches. In addition, between Aug. 20 and Aug. 31, he plants the cover crop of wheat stubble that is crimson clover and annual ryegrass.
Hess had struggled with white mold in his soybean fields, so he turned to his agronomist, Brett Treichler, and purchased beans with good resistance to the disease.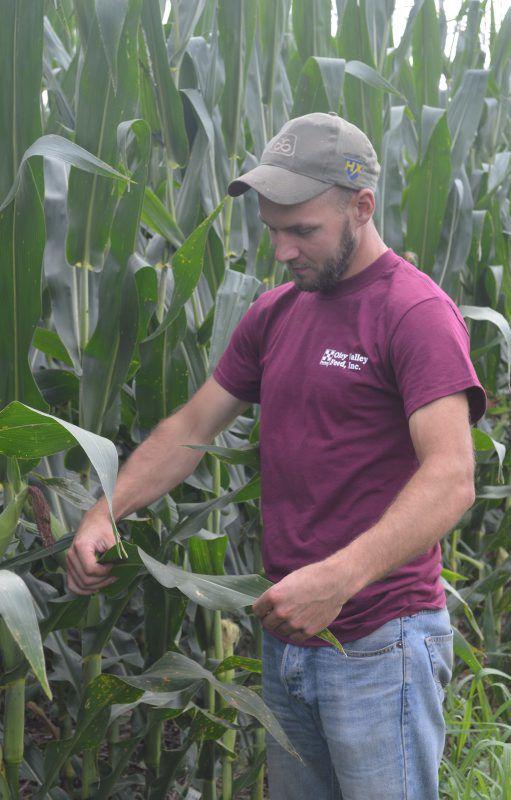 Hess also deals with pokeweed and glyphosate-resistant marestail. He also battles with high deer pressure. To slow the deer down, he planted a Pioneer bread-variety wheat.
It's six weeks of harvest from Sept. 20 to the second week of November. Tyler and his father market their crops to Lancaster County mills, Albright's Mill and F.M. Brown's. The farm also has a couple of private customers. The Hesses spread out their corn and bean sales while the wheat is sold all at once.
As for hay, Hess makes big bales. It used to take him three days to make hay, but recently he has made hay in as little as 29 hours.
Hess plans on taking over the entire operation and has a series of goals for himself when he does. He would like to continue to increase acreage, build a shop to work on equipment, add drainage to the new property, increase the grain drying and add a new combine. He would also like to incorporate aerial application for corn at tasseling.
Hess furthers his education through listening to the Sirius radio station Ag PhD with co-hosts Bryan and Darren Hefty. The two talk in-depth about subjects like soil health, drain tiles, microbial life in soil and herbicides, and he uses their advice in improving his fields, Hess said.
"No day is the same," Hess said, as he scouted his soybeans one more time before jumping on the tractor to rake his hay fields.