BETHEL, Pa. — In a field off Route 501, a John Deere combine and its operator have stopped for the day. The field once had sunflowers, but now shredded soft parts of stems cover the ground.
Jake Degler of Bethel was relaxing with his wife, Amber, and their 20-month-old son, Lee Jeffery, after spending the evening at the wheel of the combine. Degler started his custom farming business, Degler Ag Services, earlier this year with a purchase of the John Deere combine.
Getting started in farming can be difficult for young couples like Jake and Amber. The couple weighed their options, before choosing to pursue custom farming.
"It's the next best thing," Amber said. "It was scary and hard to take a leap, but it's exciting, too."
Amber manages the administrative side of the business while Jake gets to do what he has dreamed about doing ever since he was "carpet farming," he said.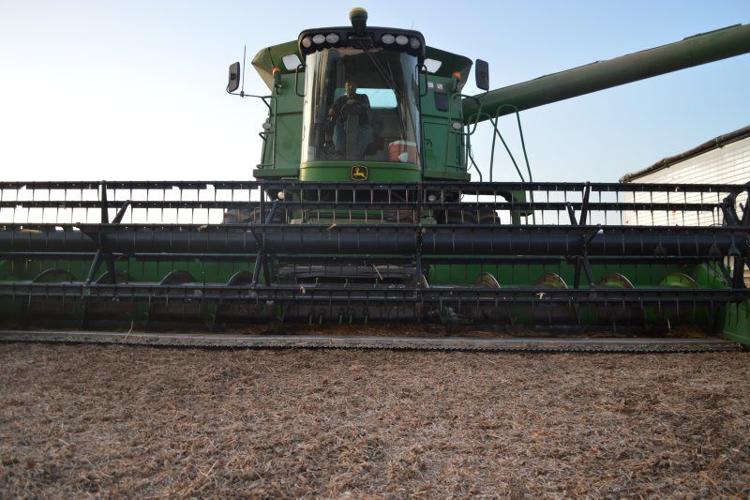 Degler didn't come off of a farm, but his passion has progressed from playing with model tractors on the carpet of his parents' living room to working for other farmers and agribusinesses.
"There isn't much that I haven't done," he said.
Degler has experiences from working on numerous local dairy farms, spraying for Timac and working at Hetrickdale Farms, focusing on field and mechanical work. He credits the majority of his farming skill set to Joel, Scott and Roy Hetrick, who shared their knowledge of planting and harvesting tasks with him during his time at Hetrickdale farms.
Degler is balancing being a father, custom farmer and his work at Helena Agri-Enterprise.
He is confident in his skills with precision ag like John Deere's GreenStar, which documents yield mapping and provides combine performance results like speed and idle time.
"Data is important," Degler said.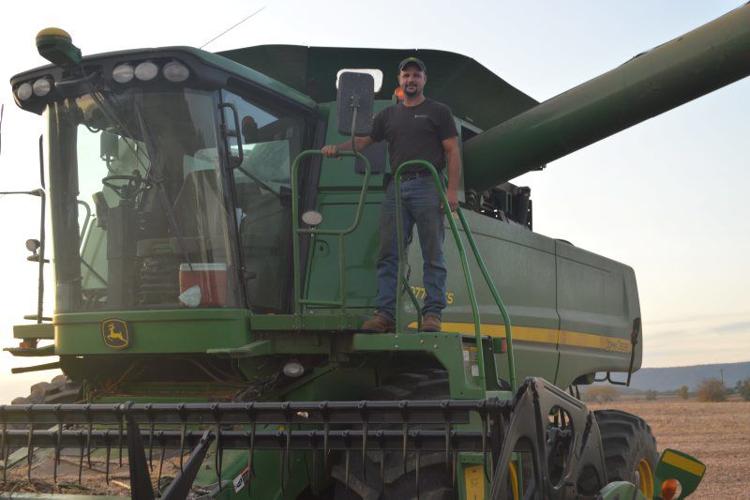 For him providing the data his combine collects from harvesting can help his customers make better and possibly more profitable decisions when it comes to planning. In addition, he has a fully loaded service vehicle with essential parts on board and a fuel tanker on site with him in the fields he is working in.
Degler's goal is to be as efficient as possible for his customers. "It's a one-time stop," Amber said.
Harvest season has been busy and blissful for Degler. No breakdowns and while the crops are fairly dry, the yields have been decent. "All in all it's going well," he said. Degler estimates that he has harvested around 1,500 acres so far since the start of the harvest season in August. Moreover, if the conditions are good, Degler harvests around 11 acres in an hour. He also has worked with harvesting a series of crops such as barley, wheat, triticale, oats, corn, soybeans and sunflowers.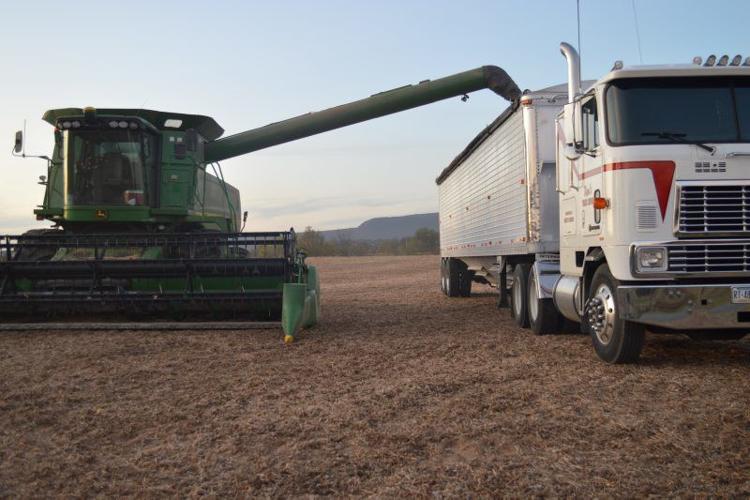 With grain hauling, Degler teams with Matt Wagner or Matt Hetrick using their truck fleets to haul the grains he harvests to mills. He has worked with Triple M Farms in Lebanon, Albrights in Kempton, White Oak Mills in Elizabethtown and Mark Hershey in Lebanon.
His average day has him clocking in 14 hours especially when he is running a grain hauling truck at night with Wagner and Hetrick, Degler said.
The couple makes the most of the business venture for their family. For the Deglers, creating family time during harvests involves Amber bringing dinner out to the fields Degler is harvesting. Degler will also take Lee Jeffery along for a ride or two in the combine. Degler is lucky and thankful that Amber understands this lifestyle especially when he is putting in longer hours, he said. Despite the long hours, Degler loves being out in different fields and talking with his customers about their crops.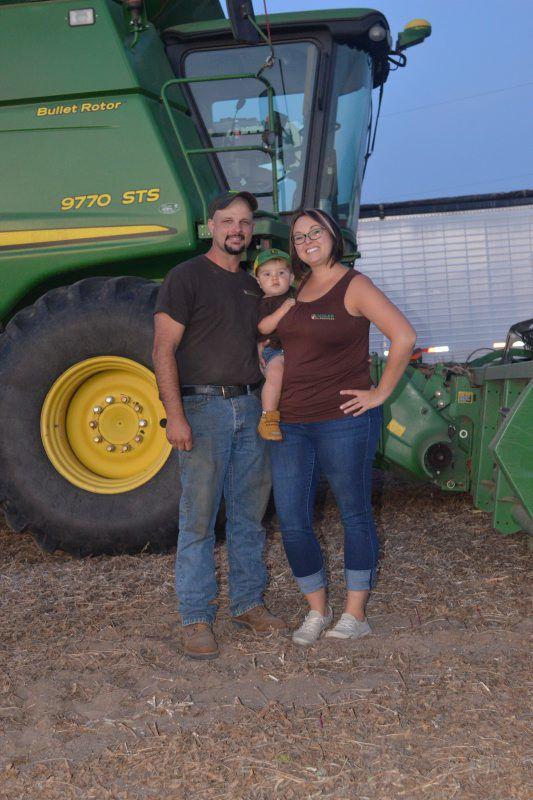 "Can't beat sitting in a John Deere combine," he said.