With more than 45 years in the hay business, Don Metzler recognizes the keys that drive strong forage prices, but he's cautious in making a prediction for 2021.
Limited supply and robust demand — not to mention two years of relatively high prices — indicate another good year for hay producers.
Still, Metzler is tempering his expectations for now.
After all, there's one factor that can change things in a hurry.
"If we get a period during the growing season when the skies close up and there are two to three weeks with no rain, the market can go anywhere," said Metzler, who buys, sells and hauls truckloads of hay across the East Coast. "It's going to stay modest to good in my estimation, but I'll know better when the first cutting comes off, and then we'll see what the weather is like."
The weather isn't the only factor that makes the hay market tough to predict this year.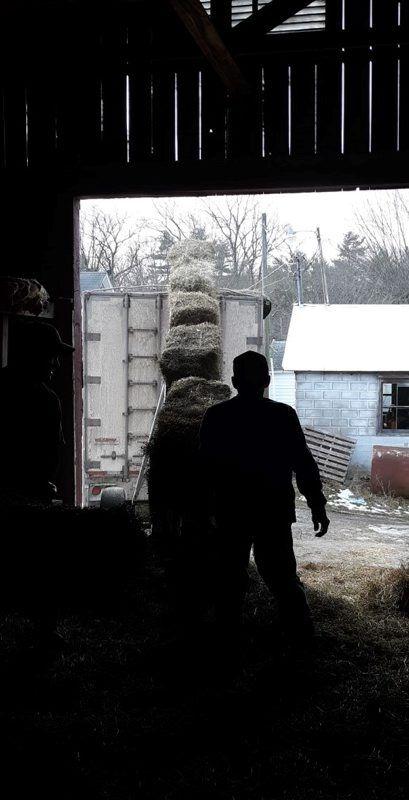 Strong grain prices may lead some growers to replace hay acres with corn and soybeans, reducing supplies that, in the case of small square bales, were already tight.
According to the USDA's Prospective Plantings report from March, harvested hay acres in the U.S. are projected to decline by 1% in 2021.
That may not seem like much, but this year's projected 51.7 million acres harvested would be the lowest total since 1908.
Shifting Demand
Demographics could further alter the market.
Mike Kuhns, vice president of the Pennsylvania Forage and Grassland Council, said farmers who have trouble finding labor could reduce production of small square bales, which are sought after by the equine industry.
He said the industry has been heading in that direction for years.
"In the Mid-Atlantic area, we had enough semi-retired dairy farmers 10 to 15 years ago that kept their hay equipment and continued to make small squares, so there was a good supply," Kuhns said. "But with labor becoming scarce, those semi-retired dairy farmers are now fully retired, and there just aren't that many operations expanding their hay acres."
Small squares always bring the most money because of the labor involved to make them, said Dale Stoltzfus, a farmer and seed dealer for King's AgriSeeds.
As it becomes harder to find workers willing to throw bales around for long days in the hot sun, Stoltzfus said some growers are turning to specialized machinery to produce small squares.
"Sales for bale accumulators are strong, and you're also seeing more re-baling being done with large square bales converted into small squares," he said. "At the hay auctions, you see bales banded and stacked, and that's the accumulators. That tells you there's a shift from the labor end of it to the mechanical side."
Regardless of the form — large, small or round bales — Stoltzfus doesn't expect last year's strong hay market to drop in 2021.
High commodity prices could prompt growers will take out marginal stands of hay, he said, and could help keep prices robust.
"I think the hay market is where it should be right now," Stoltzfus said.
Even if hay acreage decreases, demand will likely stay steady. There will always be buyers for quality grass or grass-alfalfa mixed hay, mainly from the horse market, Metzler said.
"Across the Eastern Seaboard from New England through New Jersey and Virginia, there are tons of horses, and that sets the hay market," Metzler said. "Most of my clientele are horse owners, and their numbers haven't changed."
He said prices through the end of 2020 hovered between $375 and $425 per ton for both grass and alfalfa mixed hay, stronger than previous years.
But Stoltzfus cautioned against growers intentionally changing their cropping scenario just to take advantage of strong hay prices. It's best to remain consistent, he said, and let the high and low years average out over time.
Plus, the expectation of strong hay prices comes with a caveat. Input costs are extraordinarily high right now.
"It's an issue this year," Stoltzfus said. "The biggest input for grass hay is fertilizer, and nitrogen alone is up 80% from six months ago.
"I don't think the nitrogen cost is done going up yet either. But you can't avoid that input with hay, or else you're not going to get an output."