When it comes to producing soybeans in the northern tier of Pennsylvania, Tioga County dairy farmer Raymond Martin knows his yields will likely never match those produced by growers in Lancaster County.
Hampered by lengthy winters, a shorter growing season and crop damage from deer and bear, there are a lot of challenges for soybean producers in the northern counties.
But for Martin, when it comes to achieving an impressive yield, he focuses on the factors that are within his control.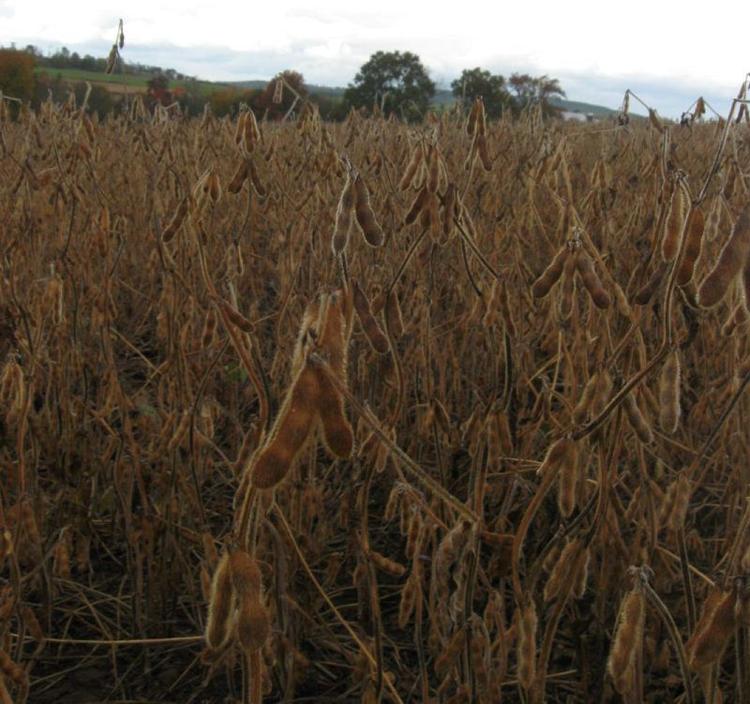 Martin won the Northern Tier portion of the 2019 Pennsylvania Soybean Contest with a yield of 64.31 bushels per acre. While the yield was lower than the winners from other regions, including the high of 111.62 bushels per acre from overall winner Mike Shearer of Lancaster County, Martin was happy with the result considering the challenges he faced.
And it all began with a planting season that was delayed by the weather.
While farmers in the southcentral part of the state were able to plant beans before the end of April, Martin had to sit and wait and rain continually soaked his fields.
"Our planting season started off hard," Martin said. "Typically, if you want to win the contest, you have to plant as early as you can and we didn't get beans in until May 21."
While Shearer was able to plant his winning entry on April 23, a late April planting is usually out of the question in Tioga County due to the risk of frost. Still, Martin still strives to get beans planted at the beginning of May, but that wasn't possible in 2019. With the planting season three weeks behind schedule, Martin changed things up a bit by keeping his row width at 7-1/2 inches and planting at a seeding rate of 175,000.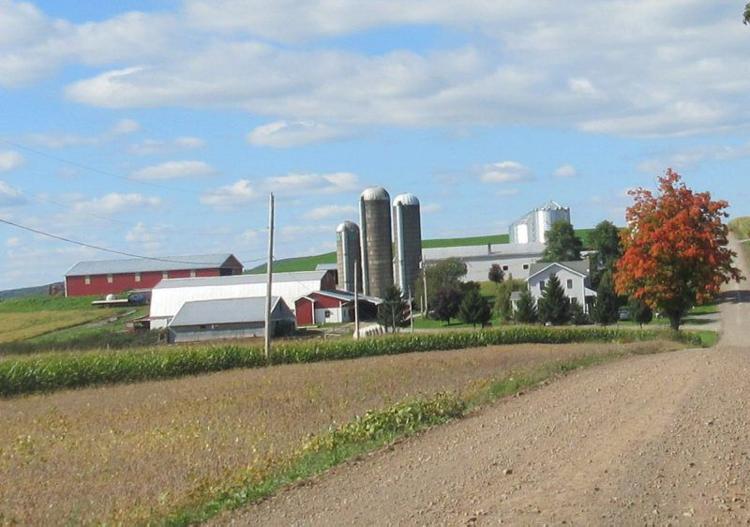 "Sometimes when you're seeding in cold, wet weather you're drilling these beans at a higher rate because you'll have some plant loss," Martin said. "We were late, so we wanted the canopy closed before flowering."
The growing season improved for Martin during August and September, and when it came time to pick a field for the contest, Martin said the wet weather was a factor yet again.
The field that produced the winning entry was planted in silage corn the previous year. Martin seeded it with wheat, but the crop failed. He then killed the struggling wheat stand and no-tilled soybeans into the field.
"That was one of the things that made this field stand out," Martin said. "When we killed the wheat, the roots acted as a mulch and we had a nice soybean stand."
Martin's win in the Northern Region is the second in a row for his family. In 2018, Martin's brother, Vernon, won the region with a yield of 72.57 bushels per acre.
Even though the region lags behind other parts of the state when it comes to soybean yield, Martin said production in his area has improved dramatically. When his father, Willis, planted the first soybeans in the Wellsboro area 25 years ago, he planted in 15-inch rows and was thrilled to hit 40 bushels per acre.
With yields in the mid-70s a possibility with good weather in his area, Martin believes there is potential to reach much higher production. One of the keys, he said, is pulling the seeding rate down a bit so every soybean plant can perform like a cornstalk, with space to bush out and produce more pods.
This year Martin said he'll experiment with populations of 80,000, 100,000 and 130,000, in addition to his normal rate of 175,000, to see if the yield improves. His farm average for yield is 52 bushels per acre, and he hopes to increase it to 60. For a contest entry, Martin is hoping for an average that's 20 bushels higher than the farm average.
"In 2018 when my brother won the contest, when he combined the winning field the monitor touched 90 bushels in some places. We can do it, we just have to figure out how to get there consistently across the field," Martin said.
To make sure he's realizing the full yield potential of a field, Martin keeps the reel speed down on his 25-foot header. He also utilizes an air system which blows across the deck plate and pushes the soybean stalks backwards.
"If you see beans splitting and flying off, you're losing yield," Martin said. "The air prevents that."
While Martin is anxious to experiment with his soybean production this year, he's hoping for a better start to the planting season so the region can realize its full yield potential. He is confident that better numbers await.
"Our area will never be like Lancaster County or other places where you have these phenomenal yields of over 100 bushels with a longer growing season," Martin said. "But one year, if we get the weather, we might just hit that 100-bushel mark. We just have to keep improving and pay attention to the little details to save every bushel we can."