Pennsylvania has the most flower growers of any state in the nation, a USDA report says.
Nearly 800 growers, or 8% of U.S. floriculture businesses, call Pennsylvania home, and their $188 million in sales is eighth in the country, the National Agricultural Statistics Service said in its May annual report on flower growers.
Pennsylvania's industry has been blooming during the pandemic, adding almost 80 producers from 2020 to 2021 and increasing sales by 15%.
Lancaster County growers Vincent Fry and John Lapp agree that floriculture is on the rise in Pennsylvania.
Customers shelled out to beautify their homes over the past two years when travel and dining out were impossible or inconvenient. The plant industry was just one sector buoyed by strong consumer spending.
Is there a new hot flower variety to drive sales this year?
"Unfortunately no," said Fry, of Ephrata, "but the standby annuals and perennials still sell well."
Both Lapp and Fry have seen business fall back a little bit this spring compared to the last two years. They're not surprised. Demand was so strong the past two years that some growers saw their inventory nearly wiped out, said Lapp, whose Choice Flowers has production greenhouses in New Holland and a retail spot at Shady Maple in East Earl.
Pennsylvania's floriculture industry, like other ag sectors, has likely benefited from its closeness to large Northeastern markets such as New York City, Philadelphia and Baltimore, said King Whetstone, Northeastern regional director for the ag statistics service.
Pennsylvania also has a long history with flower production.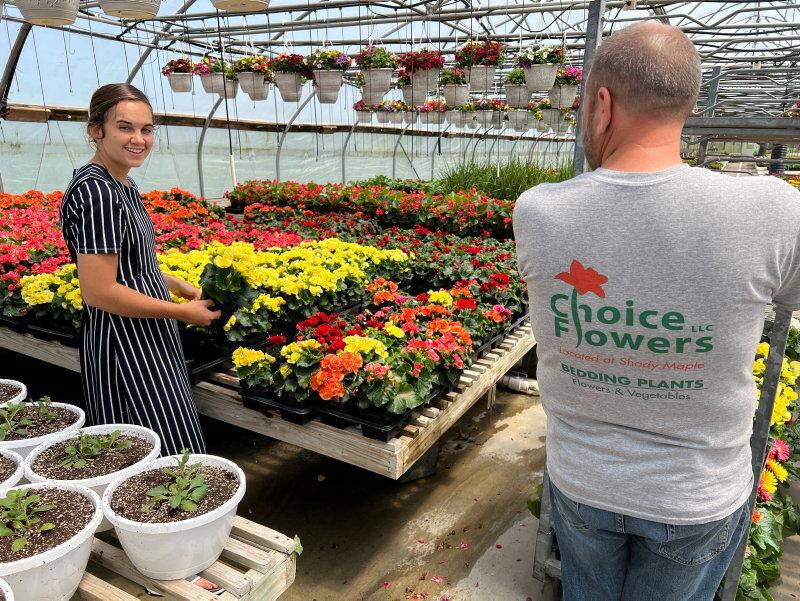 Philadelphian John Bartram, known as the founder of American botany, served as a royal botanist to King George III in the colonial era. Bartram was an early experimenter in hybridizing flowers and established a botanical garden with an international reputation.
The Pennsylvania Horticulture Society started the Philadelphia Flower Show, the nation's longest-running horticulture event, in 1829, and one of the U.S.' first horticultural schools for women was founded in the state in 1911.
"Much of what was done in the floriculture started around Philadelphia and moved west," said Sinclair Adam, director of the Penn State Flower Trials.
Even Pennsylvania's strong showing in the survey may not tell the whole story of the state's plant industry.
Adam and his colleagues think USDA could be undercounting flower operations by as much as 20%, with backyard operations and Plain Sect businesses most likely to fall through the cracks.
The annual USDA survey focuses on farms that produce and sell at least $10,000 of floriculture products per year.
The Census of Agriculture, conducted every five years, counts all farms with at least $1,000 in sales. The last survey, in 2017, found close to 1,600 growers making $205 million.
Whetstone said his agency works hard to get surveys to every floriculture business each winter. Growers who have not received the survey in the past can contact the ag statistics service to get on the list.
Annual bedding and garden plants are by far the largest floriculture sector, generating a third of the industry's $6.4 billion in sales.
Herbaceous perennials and potted plants both contribute another $1 billion, according to the annual survey.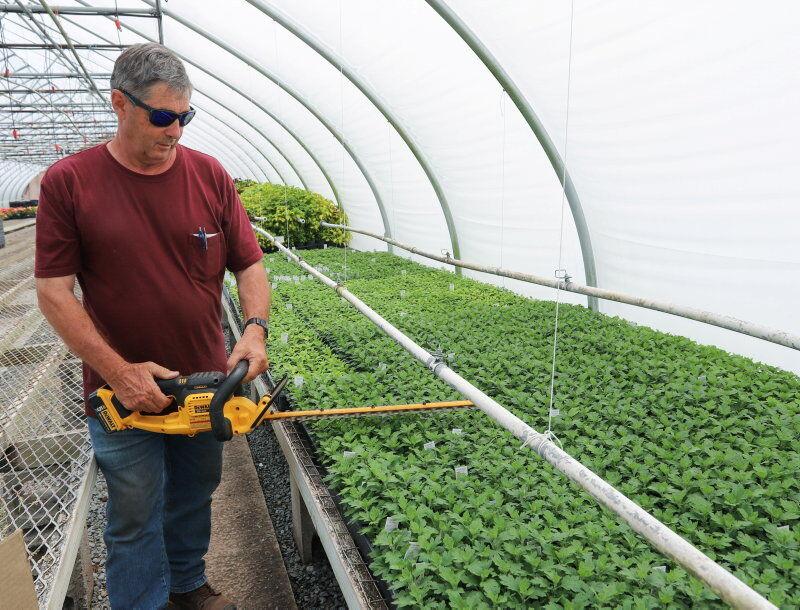 High inflation has become a concern for flower growers, who fear rising prices for gas and groceries will eat into consumers' discretionary spending. But Fry said plants are still appealing because they bring a smile to buyers' faces and brighten their lives.
As his workers potted mums for the summer and pinched poinsettias for the holidays, Fry said he thinks southeastern Pennsylvania will remain a force in flower growing, with new businesses opening each year.
In recent years, many farmers have branched into floriculture by erecting a small greenhouse or high tunnel.
"Pennsylvania farmers always have been innovative and productive," Fry said.