Hemp and Carbon Credits. What does the future hold?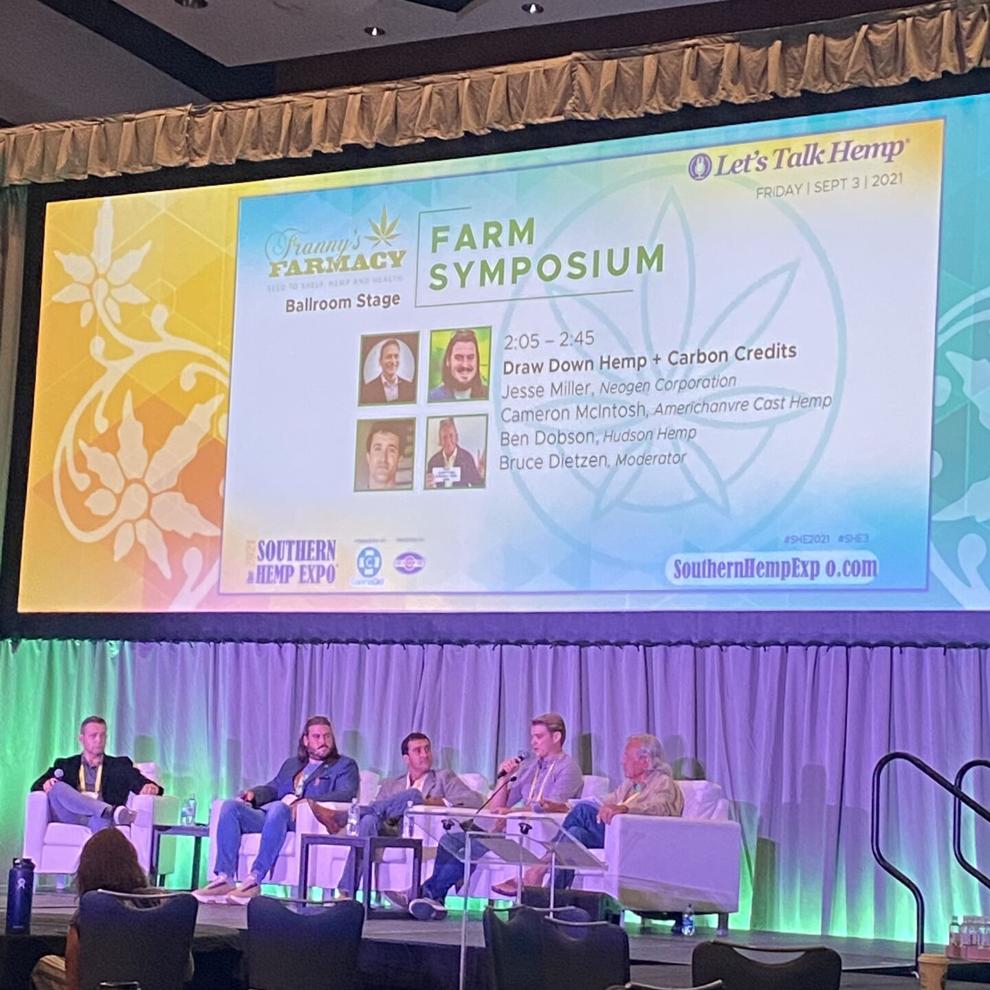 This is the audio from a 2021 Southern Hemp Expo panel discussion about carbon credits and how hemp will play a major role in carbon sequestration. Recorded September 3, 2021 in Raleigh, NC.
The panel discussion was moderated by Bruce Dietzen from Renew Sports car, a company that makes automobiles from hemp, just like Henry Ford did in the 1940s.
On the panel were Jesse Miller from Neogen Corporation, Cameron McIntosh from Americhanvre Cast Hemp, and Ben Dobson from Hudson Hemp and Hudson Carbon.
They talked about the carbon sequestration potential of a robust hemp industry and the different ways farmers could get paid for sequestering carbon on their farms in the future.