Hemp farmers may see themselves as pioneers, but they're ready for the industry to move past its Wild West stage.
"It's time for the industry to grow up and do business straight up as other business gets done," Chet Lapp, a Lancaster County grower, said on Tuesday during The Pennsylvania Hemp Summit.
To Lapp and other farmers, closing the cannabis frontier includes improving financing for hemp projects, strengthening the supply chain and figuring out best practices for harvesting and drying.
But after two years of legalized commercial production, finding a stable market for the crop remains one of the biggest challenges.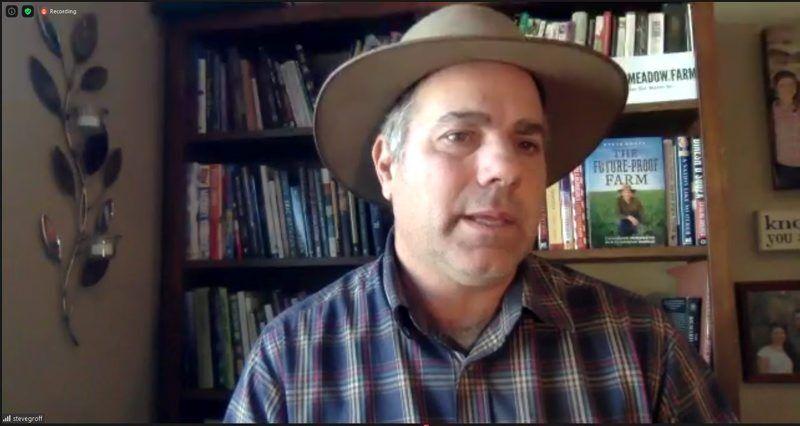 Hemp Grower Steve Groff's Experience
Holtwood farmer Steve Groff has signed several contracts to sell hemp, but none of them has panned out. Knowing the buyer seems to be more valuable.
"I'm not saying you shouldn't do a contract, but make sure you solidify the relationship," Groff said.
To improve his marketing, and raise his bottom line, Groff started his own CBD business.
But it's not just crop buyers who have earned farmers' mistrust. Groff has become suspicious of seed salesmen who tout a crop with 18% CBD content that stays under the 0.3% legal limit for THC.
To select good varieties, Groff suggests talking to other growers about what's working for them. He also asks seed dealers for references from other farmers who have grown a particular type of hemp.
"Sometimes they'll say, 'Well, we can't give that information out.' Well, I'm thinking to myself, 'There must be a reason they can't give it out,'" Groff said.
Other Hemp Growers Complain About 'Wild West' Industry
Lapp said farmers he knows have encountered sales pitches that seemed like scams. Like Groff, he described the hemp industry as the "Wild, Wild West."
In the past three years, Lapp has seen hemp prices tumble from $100 to $5 a pound as the early hype subsided and supply picked up.
Hemp might not look like a bonanza anymore, but plenty of farmers are still willing to try growing it.
"Everybody felt like, yeah, they could do a couple acres, so we spent a lot of time trying to talk people down off the acreage," said Lapp, who helped organize a hemp growers group.
Farmers often ask Lapp how much hemp they should grow the next year. It's a tricky question, but not because growing hemp is particularly hard to produce.
"If you're a producer farmer and you're good at it, you can grow this crop," he said.
But headaches abound, starting with variety selection.
Choosing Hemp Strains for Your Climate
Many hemp strains available in the United States come from Colorado and Oregon, which have drier climates than Pennsylvania. In the humid Mid-Atlantic, mold may do in varieties that have succeeded elsewhere, Groff said.
Moreover, few types of hemp on the market have been refined enough to truly be called varieties.
A variety is genetically unique, produces consistent results, and is verified by a third party. Last year Groff was surprised to find some lots of seed produce both tall, narrow plants and bushy ones.
The number of reliable varieties should grow as the industry matures, he said.
In the meantime, Groff has had his fill of variability with THC testing.
He had one crop test at 0.61% and 1.45% — both over the legal limit — before a third test pegged it at a compliant 0.26%.
"I'm just saying, this happened to me, and it caused a lot of problems. So something here needs to be fixed," Groff said.
The simplest fix, he said, is for regulators to raise the THC limit to 1%. That would allow most farmers to keep their crops legal while steering clear of the high THC levels found in marijuana.
The illegal drug averages 10% THC and can go much higher, according to the Congressional Research Service.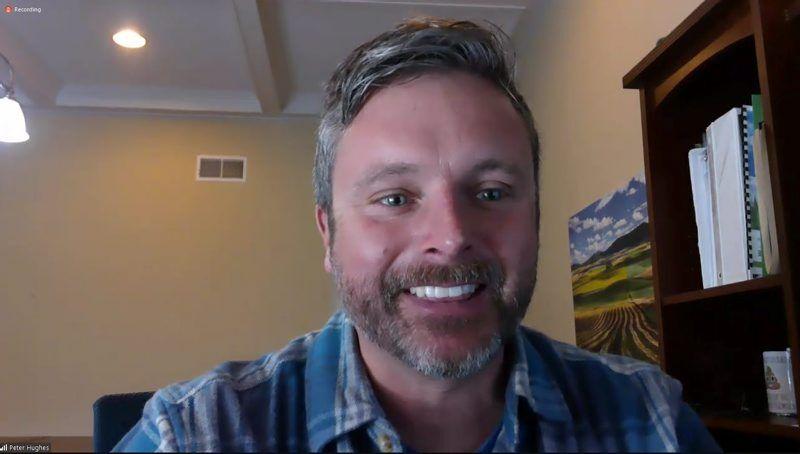 Hemp Growers Are Experimenting With Ways to Harvest 
Peter Hughes, president of Red Barn Consulting in Lancaster, has been experimenting with different ways to harvest hemp.
In a trip to Vermont, he worked with farmers who used choppers. The machines worked well, but they mixed the valuable buds with the stems and leaves, generating a lot of plant material to dry down.
Choppers also usually only harvest one row at a time, making for slow going, Hughes said.
Some farmers made wrapped bales to keep the hemp in an anaerobic state. But the big bales add to the transportation cost, and again, there's a lot more than just the buds to dry.
"I would say that probably 50% of the people that did it that way will never do that again," Hughes said.
A modified John Deere 9600 combine was better at separating the buds from the stems, though it needed frequent cleaning — and ate a couple farmers' straw hats.
Pennsylvania fields are relatively small, so in the near future, most farmers won't need a lot of big equipment to harvest hemp, Hughes said.
Hughes encouraged farmers to work with other hemp businesspeople who are like-minded and have practical experience but are also trustworthy.
In their first year, hemp farmers may want to start small. Hughes recommends coming up with an amount to plant and dividing by 8.
"Please don't plant more than yo
On a more positive note, Hughes urged hemp farmers to focus on doing one thing well and carve out a niche in the young industry.
"It might take some time and take some money to figure out where you fit within the industry or how you fit into the industry, but that's part of the excitement," he said.